current time
Apr. 2021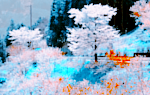 staff
Admin Xaria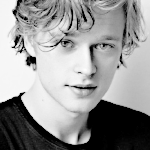 Admin Violet
Who is online?
In total there are
4
users online :: 0 Registered, 0 Hidden and 4 Guests
None
Most users ever online was
139
on Wed Jul 03, 2019 9:12 am
Credits
Skin & graphics made by Xaria. The Harry Potter franchise belongs to J.K. Rowling. All original characters belong to the respective user that made them along with their posts. No copyright infringement intended.
Sebastian had been trying to explore all that Hogwarts had offered, and was determined to get everything done in his first year. And he was hearing stories about a place known as Moaning Mrytle's Bathroom. A place that that was haunted by a girl who was in house and he wanted to meet this ghost. So he found himself going to the bathroom. The first year came into the bathroom, and he had looked around curious to see this ghost.

He heard movement and turned and he asked, "Are you the ghost that lives here?" hoping it was the ghost and not some student trying to play a game on him.

@"Esme Ventisette"
Esme had been playing hide and seek with her new found friends and she had decided that she'd hide in the haunted bathroom. She knew that no one would look for her there but she had heard the door open and close and when she heard an unfamiliar voice she came out of her hiding spot. "No, I am a first year here" Esme came fully out and was face to face with the boy. "I am Esme" she replied.
@Sebastian Lyons
He was nervous to say the least, even if he wanted to meet the famous ghost. Even if he knew the ghost wouldn't just come out, but he heard stories about her. But when Sebastian realized that it was a student who come who just happened to be a first year.
"Oh hi, I'm sorry for mistaking you for a ghost. I know it's rather scary, but I am actually hoping to meet her."
he said with a chuckle. The Ravenclaw knew it was a bit far fetched, but he was a kid who liked that. And when she introduced herself, he let out a smile.
"Pleasure to meet you Esme, the name is Sebastian."
he said giving a smile.
@Esme Ventisette
He actually wanted to meet Myrtle? Well the ghost seemed interesting from Esme's mother telling her all about the ghost but she never really wanted to meet her especially if she was by herself. "I heard she is an amazing ghost but I never personally met her, but maybe one day you will" Esme encouraged him meeting a ghost.
"Nice to meet you Sebastian, so is that the only reason you came in this bathroom?" Esme asked curiously.
@Sebastian Lyons
Sebastian knew people would think he was crazy for ghost hunting. But he wanted to meet all the ghosts that Hogwarts and had as well as all they have to offer. So when Esme had said that she was an amazing ghost. He let out a smile, "I hope so. You know that she was actually a Ravenclaw? I am one too so it's cool. What house are you in?" he asked with a eyebrow raised hoping to learn more.

When Esme had asked him if that's the only reason for why he had come in, and he let a shrug out and said. "Yeah it is. I guess it's kind of weird but I guess you don't have to worry about people coming in her to pick on you or pull a prank." he said with a little chuckle. He didn't want to get bullied but he also did not mind pulling pranks.

@"Esme Ventisette"
Esme looked at the boy in front of her and when he talked about how Myrtle was a Ravenclaw, she was stunned. Esme had no idea what house she had previously been in before she died, she doesn't remember her mother telling her either. "Oh that's so cool, I am in Hufflepuff" Esme replied.
The red head couldn't help but laugh a little when it talked about picking on her or pranks. "Well that definitely is true and all, but I am playing hide and seek with a few of my house mates and I know they won't step foot in here" Esme explained why she was in fact in the bathroom.
@Sebastian Lyons
Sebastian smiled when she told him that she was a Hufflepuff,
"Oh cool! Have you ever met the Fat Friar, they say he used to really heal people with the muggle holy water."
he said with an enthusiastic smile, he knew that he got excited easily, but he couldn't help it.
"People say this place gives you the boogies, but it's one of the most quiet places. Plus people aren't a fan of Moaning Mrytle."
he said with a sigh.
"Do you intend for them actually find you in here?"
he asked with his eyebrow raised. He knew it was a good hiding place, and he said.
"I mean it's a good place to hide."
the boy sighed.
@Esme Ventisette
When Sebastian asked if she had met Fat Friar, she shook her head almost immediately. "No I have not yet, but I have met nearly headless Nick" Esme replied with a smile. When he talked about how people avoided this place because they wanted to not have a run in with Moaning Mrytle. "Well they shouldn't exactly judge Mrytle without knowing her exactly" Esme wished she could meet Myrtle, she'd probably be a good person.
"I mean if they do they do but I am hoping not so I can win" Esme grinned.
@Sebastian Lyons
Sebastian had a feeling that not many people had really looked into ghosts like Sebastian did. And when Esme spoke about only of meeting Nearly Headless Nick, he smirked.
"Did you see him move his head, I heard he likes to do that?"
he asked with enthusiasm. He knew he sounded like a freak, but part of him was not at all ashamed of it. Because he loved the weird things, and also loved to cause trouble. When Esme told you can't judge someone without knowing them.
"We can't you're right. Although some people say otherwise and from what my siblings tell me. People are closed minded."
he said with sigh.
"I hope you win, I'd join you. But not sure if that would be intruding."
he said with a chuckle.
@Esme Ventisette
When he asked if she had seen him move his head, she sadly shook her head. She wished she did see him do that, it would be disgustingly gross. "I have not, I wish I have. Maybe next time I can get him to do it for me" Esme responded. Esme nodded. "Yes they definitely can be close minded that is for sure" the hufflepuff agreed.
When he talked about joining, she nodded and smiled. "Of course you can! My friends won't mind" she knew they wouldn't.
@Sebastian Lyons
Sebastian thought it would be cool to see his head be moved, but also gross. But that was supposed to be Nearly Headless Nick for you and he asked. "That's a bummer. Where did you end up seeing him? If you don't mind me asking you?" hoping to know just where he could look and he sounded more interesting the Gray Lady. "I wish my house ghost was as cool as Nearly Headless Nick and the Bloody Baron, you know." he said with a laugh.

"They are and most people would find my want to meet a ghost weird. But I think they give us a good history." he said with a smile. They after all were there for much longer than he could ever imagine so it was important to learn a little bit from them. When Esme told him he could join, he said. "Are you sure it wouldn't be too much? I don't want to intrude if it's too much." he said with a sigh.

@"Esme Ventisette"
When the Ravenclaw asked where she had seen the ghost she couldn't help but smile. "When I was walking to my common room with a few friends. He was roaming that halls.. Well floating the halls and we said hi and he introduced himself and showed us his head thing" Esme was loving Hogwarts.
The red head nodded at the whole history thing. "Well that is true, I love a good story from back in the day" the red head exclaimed. She shook her head almost immediately. "It's okay! You definitely can join, the more the merrier Sebby. Do you mind if I call you Sebby? Or would you prefer your name?" Esme asked.
@Sebastian Lyons
He had in many words been jealous that Esme saw Nearly Headless Nick.
"That's so cool. I would love to see his head thing. But I guess that is a Gryffindor benefit."
he said with a chuckle. Esme didn't think he was weird and had been nice to him, so Sebastian didn't mind joining her. Although he wanted to learn more about their encounter with Nearly Headless Nick,
"Was it late when you came across him. What did your friends think of him?"
he asked in a curious tone.
"Sorry with all the questions, I'm just curious."
he said with a sigh. Most would have told him to go away and find someone else to bother. But she was different, and that gave him hope. When she called him Sebby he didn't mind,
"No I don't mind at all.
" he smiled. When she told him it was more the merrier,
"Awesome you lead the way. I'll follow behind, Esme."
he said.
The boy needed some friends.
@Esme Ventisette
Esme nodded her head as he said how it was cool that she had met the ghost he wanted to see. "You never know, if you meet him and ask him he may do it, it could be an anyone thing" Esme grinned. When he asked if she met him when it was late she shook her head. "Not really, maybe passed six or so and my friends were amazed by him and so was I" Esme answered.
The red head shook her head. "Sebastian, it's okay I understand" Esme reassured him. Esme smiled as she ran to the door and looked to the end of the hall and saw her group of friends all there and gestured for Sebastian to come on as she giggled. "I win!!" Esme yelled and her friends looked and laughed before coming over to her.
"Yes you did, now it's Richard's turn since he was found first" Esme nodded and looked at Sebastian and her friends. "This is my friend Sebastian and he is going to join us, this is Jenna, Richard, Fiona, and Leonard" Esme introduced. "Yes! Another boy, now lets play" Richard said as he turned around and began to count. Esme giggled before she ran away to find another hiding spot.
@Sebastian Lyons
---
Permissions in this forum:

You cannot reply to topics in this forum