current time
Sep. 2020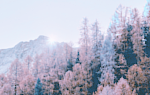 staff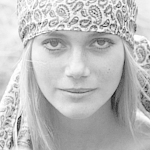 Admin Xaria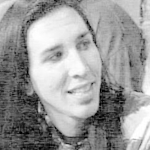 Admin Jules
Admin Topher
Who is online?
In total there are
2
users online :: 0 Registered, 0 Hidden and 2 Guests :: 1 Bot
None
Most users ever online was
139
on Wed Jul 03, 2019 9:12 am
Credits
Skin & graphics made by Xaria. The Harry Potter franchise belongs to J.K. Rowling. All original characters belong to the respective user that made them along with their posts. No copyright infringement intended.
Brandon loved Halloween, because it meant he had a free ride to pull pranks. It was no lie that Brandon loved to pull pranks, because he loved to make people scared. Plus it was his chance to get back at the purist students that went to Hogwarts. The Gryffindor had entered the maze and was looking forward to making some kids jump. It was his favorite to be an asshole, and he knew that it wasn't right. But it wasn't his fault that he didn't have any good role models.
He had decided to sneak into one of the corners, and he waited there. Closing his eyes as he heard kids walking up and waited for his chance to attack. And he just hoped that the person that came out would end up being a professor so that he could get in trouble. As a few people passed the Gryffindor made his place and he came out with his hood on and shouted.
"Boo!"
@Chloe Ramirez
Chloe had decided to get a bit time away from her books and try to enjoy the Halloween even if she wasn't a big one of this holiday. She didn't really see the point of all this. Even if she did growing up around it kind of way but she never went out that day. She just didn't feel like it.
Anyways she walked through this corn maze alone since she didn't really have a friend to tag along today. Everyone seemed have gone here earlier than before so they either had been in the maze or were in it already.
So yeah little Chloe kept walking through it until she heard "boo" what made her scream very loud actually. "Oh, my god dude. You almost gave me a fucking heart attack," she said and looked at the person who had scared her. She was a bit pissed at him now there and she had also literally stopped on her tracks.
@Brandon Lockwood
Brandon let out a laugh when her heard the girl's response,
"Yes that means a score for me."
he said with a evil laugh, and giving the girl a look he smirked.
"It's Halloween, heartattacks are supposed to happen. You should have seen your face. It was gold."
he said with a smirk. He knew that he was being rather cruel but people needed to know what Halloween was about. The fourth year thought he could have some fun and he said.
"I'd watch your words, sweetheart."
he said giving her a look.
@Chloe Ramirez
Chloe looked at the boy and just sighed. He didn't have to be so rude and she didn't like rude people. She narrowed her eyes at him. "Of course I know what Halloween is about. I'm not stupid or some witch who has never seen how it celebrated," she said back to him now. "Oh, and you should learn how to be nice to people. Your attitude will can yourself just enemies. And you end up being alone. Noone besides you since you scare everyone away," she said back to him now. Well, she knew how to stand up to herself when needed. She would never let anyone treat her like her aunt did. Like she was nothing. "Anyone would scream dude if you say boo suddenly. Unless your some cold heart bitch who doesn't care about anything," she added.
@Brandon Lockwood
Brandon loved seeing people's reaction to him being a jerk. And when the girl knew what it all had been about, he rolled his eyes. "Then why did you have to complain about me giving you a heartattack? It's all fun and games. No harm done, so why not be scared. I bet there are a lot more spooky things in this maze." he said with a glare in his eyes. Hoping to scare her a lot more and have his fun.

"Oh be nice to people. No one in this world is at all nice, so I'm just preparing myself for the dark world that were being put into after we graduate, and you should not let things get to you. Just let it go." he said giving her a look. He didn't like when people stood up to him, but in a way he respected it. "I already got enemies, so not much I can lost their, buttercup. And what can friends do for because ten out of ten your friends will hurt you." he said with a look.

And when she said those words, "Yeah and most of those cold hearted bitches are in Slytherin house. The home of fucked up purists." he said with a shrug, "And they are my main goal, but your more fun." he said giving him a grin.

@"Chloe Ramirez"
Chloe looked at this boy and she understood whatever she said he would find a way to say something mean back to her again. So the girl just sighed and wondered what she should say to this guy now.
"If you think your glares scare me now? Then you are so wrong. Nothing new really. So yeah stop glaring at me and just find someone who cares," she said with a small smile on her face. She didn't really care about this at all anymore.
"Well yeah, the world can be scary. I'm totally aware of that fact. Nothing is ever as it seems or goes as you want," she said and sighed. This was something she was aware of since she was seven years old girl. "Dude seriously you think you have it bad. Try to live your life without our parents in it at all. Mines dead basically. So yeah I know how scary this world is. It can take people away without warning even," she said to him. "So don't say I'm not prepared. I don't use my anger to make it seem better or make people hate me because I wanna be prepared for the world what is scary," she added. "I don't care if my friends hurt me or not. Not like I will have them there for my whole life. It's just better to have people to care about you than being alone when you might need the hand or just help. You can't say you can do everything your own forever, dude. Like this, you might end up always alone. You will never have anyone who wants to be with you," she said and sighed again. She wondered why she even wasted her time talking with this boy. She should just leave him there.
"Wow. Slytherin house is yes messed up," she agreed with that. She never gets what was their deal anyways with being purists. "Oh, and why I'm more fun now? Because I don't let you make fun of me so easily or because I don't get your logic of things?" she asked with a smirk now. "Well for your news flash all these mean things you say don't affect me. I have heard so much worse from my own aunt when I was younger," she added. It was so true and she was glad that she lived with her grandma who cared about her now.
@Brandon Lockwood
Brandon stared the girl in front of him down, and he said.
"Maybe they'll get some emotion out of you. If you're not going to scare why not leave the Corn Maze."
the male sneered. This place was where people go to get scared not just sit around not letting themselves be scared.
"What if I don't want to your quite fine to pick on, and it's fun when you put up a fight."
he chuckled giving a glare.
Her next words pissed him off as he got nearer,
"How dare you! My father is an asshole who abuses his son you probably had parent's who cared for you, I didn't. So don't try putting the be grateful for having parent card on him me, alright?"
he shouted. He hated his father and wished he could not have his parents and live on his own. Maybe life would be easier for him.
"It's just easier to be angry, so why not just leave the maze or you can continue to deal with my glares."
he said with a shrug.
"You know it's kind of fun trying to see you defend yourself, because it's so much more fun to bully you and seeing you cry, and how it's annoying you don't scare."
he said with a shrug. He didn't have friends and didn't intend on making them anytime soon. He was content the way he was, and it was much fun making people cry, and raising hell.
"I already don't have people. So I don't got much to lose, now do I?"
he asked her curious to her answer.
Slytherin house was beyond fucked up, and he said.
"Good to know we agree on something, I mean if you want I'll gladly assist in hurting Slytherins. I may be a dick to you, but I'll be ten times more a dick to them, so feel free to give me a better target."
he said with a shrug. He'd rather one, because this girl was boring him.
@Chloe Ramirez
Chloe took a deep breath there and just looked at the boy, she knew what he tried to do now but she wasn't really someone who just walked away because some said her to do so. She might seem like fragile at times but she has been through so much already and it has given her some skin. She just decided to ignore these commends, for now, there wasn't any point to reply there now so she just shrugged. "Say what you want, don't care. That's your opinion," she just said simply.
"I don't know much about loving me. My father fucking died with my brother when I was five. My mother is still in the fucking rehab for drug use and she wasn't really herself too the last time I saw her. She was a bit abuse too and that's why my neighbours reported her to authorities. Also, we don't talk about my aunt's family they always abused me verbally. So yeah at least I have grandma but that's it. You say I don't know how its to be abused then you are so wrong. At least you have a parent there, mines god knows where," she said with a sigh now. She hated to talk about this. But she had brought it up herself now and she knew it was never easy when you were abused a daily at home.
"Your words won't break me so easily since I have heard so much worse words awhile living with my aunt. You have no clue how hard it was. Never I did anything right and so on. They weren't nice to me at all. Like you are now but they used worse words," she said with a sigh now. All this brought back memories she tried to so hard to hide and just keep away but she knew it wasn't something she could do forever.
She just sighed there and she didn't really know anyone who she could to annoy. "Well can't help you there. You need to find the next victim of your mean words yourself," she said with a smirk now. She wasn't helping there at all.
@Brandon Lockwood
Brandon hated when people told him he should be thankful for having parents. His father didn't give a shit about him and ever since he found that his son could do magic, he got spacious towards him. The fourth year eyed the girl, and he said.
"There's nothing to be grateful for with having an abusive father, you have no clue how much I'd give to have a loving family member. Does you grandmother love you at least?"
he asked with a sneer, because the boy never got any love from his family. The only person who ever gave a shit about him was his mother, and she was dead.
"My mum is dead."
he said with annoyance.
The girl had no clue what he was capable of and he wasn't worried about hurting a soul. He got close to the girl again, and he said.
"I love how you got a fire, but nothing you say will stop my fun. And if you want I'll gladly leave you alone."
he said with a smirk. Brandon knew he was very much an ass, but he didn't let himself give into people, because people hurt him too much.
"I'm not trying to break you down, I'm just trying to get a scare out of you. I could use worst words too, but you are beginning to bore me."
he said with with a smirk. Maybe he'd let off her for a bit, and when she told him to about his next victim.
"Hopefully my next victim will be a purist."
he said hoping so badly to bully up a purist, and make them look like an ass.
@Chloe Ramirez
Chloe looked at this guy and wondered how to get into his skin now. Then again she was way too sweet for it. She just tried her best not let her get under her skin there. "Well sorry for your loss I guess. Then again yeah my father is dead too. My mother is just a person who is there somewhere. Yes, my grandma loves me," she said there now and smiled a bit. Even if she knew it wasn't such a good idea. "Abusive father is never good but I guess some people go through it. You just need to bear a few more years with him," she said there now. She knew a bit of abuse but it was behind for her, the past.
"You can leave. Nothing stops you staying here and talking with me if I'm so boring for you," she said and wondered why he was here talking with her even if he found her to be so boring and annoying. "So good luck finding one then. I guess muggleborn like you aren't good enough company," she said and sighed. "Oh well good luck finding the person who cares and is scared of you," she said with a smirk and walked away from this idiot.
@Brandon Lockwood
---
Permissions in this forum:

You cannot reply to topics in this forum