current time
Apr. 2021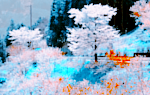 staff
Admin Xaria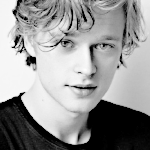 Admin Violet
Who is online?
In total there are
6
users online :: 0 Registered, 0 Hidden and 6 Guests
None
Most users ever online was
139
on Wed Jul 03, 2019 9:12 am
Credits
Skin & graphics made by Xaria. The Harry Potter franchise belongs to J.K. Rowling. All original characters belong to the respective user that made them along with their posts. No copyright infringement intended.
The stars were out, it was a clear night. Deimos had strayed some way from the corn maze and ended up on some grassy hill, on his back, staring upward at the open heavens. In the distance there would occasionally be the cry of laughter, or the sound of banging, or a screech of horror. He'd done well tonight, better than any ordinary night.
He'd gone in the oven, got baked, and was now coming down off his high. It was that comfortable time of complete bliss; where you could appreciate all the small things about the world that he overlooked.
Cigarette smoke billowed from his mouth, over his head, and picked up a gentle breeze into the atmosphere. His jacket was off, and his t-shirt was bunched up a little at his stomach; revealing small, lighter lines of stretch marks from another time in his life. Deimos usually said they were wound scars to girls who asked. He intended to cover them up with tattoos at some point. His ink was a working progress, and had only got to his chest and left shoulder so far.
He didn't feel like moving yet. Here was pretty peaceful.
@Daphne Cavendish
Daphne loved Halloween, because it meant there was nothing wrong with being a wicked bitch. And she needed an excuse to get away from the castle that were filled with all sorts of children. The only kid she cared about what her son and that was that. She had plans to make her siblings live's miserable and she hoped that plan she made with the Carrow girl would go well. She had ventured by a grassy hill, and she looked around and there was no lie the night sky was gorgeous.
She had soon saw someone who looked familiar, giving a look she smirked. It was Deimos and she had walked over the man, and she said in a dark tone.
"High already, Lestrange?"
she asked with her arms crossed and giving him a look.
"You mind I join you? Because dealing with kids sober is not easy and if I'm going back and supervising. I need something."
she asked hoping for a boost. Even if she knew it could get her in trouble, but as far as she was concerned Hogwarts was ran by traitors.
@Deimos Lestrange
He raised his head a fraction, and regarded who was talking to him. A grin spread across his face, and he plonked his head back down again. A bit of smokey laughter rang out into the night.
"Haven't seen you in a while,"
He started, taking a drag,
"How's my favourite Cavendish?"
When they were students at Hogwarts, Deimos had a bit of a crush on Daphne Cavendish. He had changed quite a bit
physically
since then, shedding a fair few pounds of extra flesh. From what he'd gathered, she was looking as good as ever though. He loved her eyes. Kinda sleepy, kinda dangerous.
"Nah, coming down now,"
He went on, then laughed loudly,
"Shit - forgot you'd gone to teach the kiddos. Well, for you Daphs, I'll give ya somethin' to suck on."
He sat up, getting a proper eye full of her this time.
"How's my brother doing there? Still being a flouncy little ponce, is he?"
How he wished that he could get into Hogwarts and mess with him sometimes...
@Daphne Cavendish
Daphne gave Deimos a flirty smirk, when he greeted her.
"Well my siblings can make anyone with a proper mind go nuts. It's hard to believe we show any relation. That's the reason for why my son will be raised to be a proper person."
she said eyeing Deimos. There was no lie that Deimos had intrigued her and she knew that he had been someone her sister despised. But ever since she met him, he had always been intriguing to her, but she was selective with her men. Which had always ended in her getting fucked over by guys who wanted her for sex.
"I have been living my worst life. The only reason I am teaching at the god forsaken school is to do some recruiting and watch my siblings. And you'll be impressed I have trying to torture little Sadie."
she said with a wicked smirk.
"You really couldn't wait to get could you? It's impressive to see you actually coming down."
she said giving him a glare. Letting out a smirk at his comment about forgetting,
"Oh you forgot that my life has resulted to teaching hopeless children in a school of traitors?"
she asked.
"But I'd like to think I am reinventing what's taught. You'd be impressed with me finding the darkest type of Charms to teach. It's quite satisfying seeing the kids suffer."
she said looking on.
"Ooh what do you have to offer? I'll take anything at this rate. If only I could ditch this pathetic job. The only child I have patience for is my own and that's it."
she said looking upon the Halloween festivals.
When Deimos asked about his brother, she said.
"He's doing well. Much better than my own siblings, and all kids are ponces."
the witch said giving him a look. But she wanted to know why Deimos was here and she said.
"Now do you care to explain why you are here?"
@Deimos Lestrange
---
Permissions in this forum:

You cannot reply to topics in this forum