current time
Jan. 2021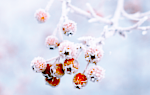 staff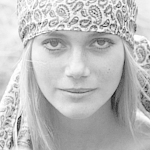 Admin Xaria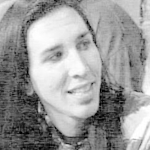 Admin Jules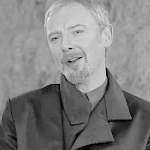 Admin Violet
Who is online?
In total there are
5
users online :: 0 Registered, 0 Hidden and 5 Guests :: 1 Bot
None
Most users ever online was
139
on Wed Jul 03, 2019 9:12 am
Credits
Skin & graphics made by Xaria. The Harry Potter franchise belongs to J.K. Rowling. All original characters belong to the respective user that made them along with their posts. No copyright infringement intended.
Leo didn't understand students who stayed in the castle when there was an opportunity to go to Hogsmeade. He took every chance he could to get out that bloody place and all the idiots and posers who resided there. It was also a challenge to go out on the grounds nowadays, what with his prat of a Dad wandering about waiting to corner him.
He got to the Three Broomsticks and sat at a table to himself, not wanting to talk to anyone else. It was mostly full of third-years trying their first butterbeers, and other annoying pegheads. Anyone who came up to him would get a fist in their mouth, he decided.
He just wasn't in the mood right now. Not at all.
@Aquamarine Belvedere
Aquamarine had decided to go Hogesmeade today too, even if she could really go there any time she wanted. She was an adult so she didn't have to wait anymore specific day to go there. She also could tell by amount of students it was the weekend for them. She just kept walking towards The Three Broomstick.
Once she walked in then she looked around there and sighed at the sight. There were so many young people. Way too many. Along with all those students she even noticed his own brother sitting there all alone. He seemed to be even pissed. Aqua had no clue why. Then again it wasn't that surprising about him.
She walked over him. "Hey, Leo," she said and tried to figure out if he even wanted her there. "Is it okay if I sit here or you want to be alone?" she asked.
@Leonides Belvedere

Twenty | Single | Halfblood | Brave | Intelligent
If he could choose a sister that annoyed him the least, Aqua was probably it. She may have been a little too 'Miss Perfect' for Leo to be completely loving of her, but at least she wasn't one of the sisters that tried to make his childhood a living hell.

"Yeah, just sit down," He grumbled dismissively, gripping the back of his neck as his head drooped. He didn't really want to look at her right now. He exhaled sharply through his nose.

"Mum want you checkin' up on me, or something?"


Aqua sighed when she heard him mention their mother. She wasn't really talking with her that often either. Nowadays she actually tried to avoid her the best she can. She just didn't wanna hear her nagging that much. Even if she seemed like the perfect daughter she was far from it.
"Okay, thanks," she said and took a seat there than now. "And no. Mother has no clue I'm even here. We aren't really on the speaking terms right now," she said with a sigh.  "I'm just here to spend my own free time too," she added. "But how are you doing?"
@Leonides Belvedere
"Right. Why?"

He didn't want to be invasive, but was oddly curious about why their Mum wasn't talking to Aqua. Of course, it would never be their Dad. Their Dad talked at them without realising that they weren't listening half the time.

"Urgh I don't. Fuck." He began nonsensically, rubbing his forehead irritably. "Just wanna... punch something. This table, maybe."
Aquamarine just had some issues between her and her mother. She had been avoiding her for some reasons. She just wanted her to choose something else for her job. "Oh well," she said there now.

"Why you are so pissed and annoyed?" she asked now. She had no clue what was going on his life. She barely has been there for him.

Twenty | Single | Halfblood | Brave | Intelligent
---
Permissions in this forum:

You cannot reply to topics in this forum