current time
Sep. 2020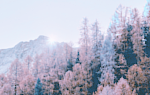 staff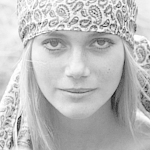 Admin Xaria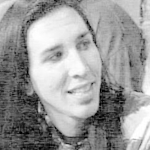 Admin Jules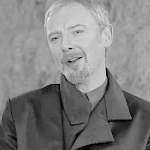 Admin Violet
Who is online?
In total there are
4
users online :: 1 Registered, 0 Hidden and 3 Guests
Alessandro Jilani
Most users ever online was
139
on Wed Jul 03, 2019 9:12 am
Credits
Skin & graphics made by Xaria. The Harry Potter franchise belongs to J.K. Rowling. All original characters belong to the respective user that made them along with their posts. No copyright infringement intended.
Actually going in this haunted house wasn't his intention. He met some seller skulking around the edges of the corn maze who was handing out bottles of 'special brew' to Hogwarts students. No one appeared to be poisoned, so Leo figured it was legit (enough). He got two bottles, and made way towards this house where he agreed to meet Sadie.
With the Ministry sniffing about, Leo kept the bottles in his jacket pocket out of sight. He gave a threatening glare to anyone who looked at him funny, and waited for his girlfriend. Or whatever she was. Ms Moody nowadays.
Maybe she'd shed some actual light on what the fuck was up with her.
@Sadie Cavendish
Sadie didn't want to see Leonides, he had cheated on her. And now here she was carrying his baby so this was going to be fun. Knowing she'd not long be expelled trying to avoid people, and had been alone now because of this, but she knew she needed to tell him. This was his baby too not like he'd take it seriously. Entering the haunted house she looked for him.

Lowering her eyes when she saw him, Sadie walked right up to him. "We need to fucking talk, Belvedere. And don't even think about fucking touching me." she said putting her hand up. She didn't want to fuck in a haunted house, especially not with Leo.

@"Leonides Belvedere"
Two fucks in the same sentence. That couldn't have been good.

He didn't know why he deserved this kind of treatment from her. If it was a time of the month thing, he would've looked through it; but it had been going on for too long now. He was starting to get annoyed with her. What was her problem?

"Fine, yeah, let's go outside." He muttered stiffly, not wanting the ghouls or the ghosts or the people moving around the 'house' to get involved with whatever this was. When they were outside, he made a point of cracking open a bottle of the drink. Half of it slopped over the floor as he drank it. "Want some?" He dared to ask, offering her the bottle.
Sadie didn't know what to think anymore, because nothing hurt more than learning from people that your boyfriend and best friend fucked. She was pregnant so the emotions hit so much harder, and she was being told by her brother who was one of the only people who knew. This all hurt her and she was ready here and now to end this for good, the friendship with Pandora was over.

She could tell the response in his voice, that he wasn't happy. But he wasn't getting anything from her no longer, and as far she was concerned Leo wasn't going to be apart of the kids life. Knowing once she got expelled that she was going to live her life. When he told her to go outside, "You got a lot to explain for, Belvedere." she scowled at him.

Following him outside and seeing how it didn't take him long to crack open a bottle of alcohol. The smell made her sick to her stomach, even more than she already was. "Can't face me without drinking can you, and I doubt you want me going to going your parents now. " she said crossing her arms. Looking at the beer when he offered it, she rolled her eyes. "No thank you. What are you trying to solve by this, that were going to drink and then go have sex?" she asked him.

A relationship that was built on sex was all that there relationship was.

@"Leonides Belvedere"
"Er, no? I thought you'd need it to loosen up a bit, 'cause you been a total bitch recently."

He put the bottle down, held up his hands, and stepped away from it. It was a very strong message of I don't need to drink. Plus, one whiff of that stuff and he could tell it was pretty vile. Perhaps it was just doxycide and water or something, and that dodgy guy was selling it off as a new brand. Would explain a lot.

Instead, he shoved his hands inside of his pockets and lowered his brow at her.

"What the fuck do I have to explain for exactly? Stop prancing about what's really buggin' you and just spill it already. You know it ticks me off when you act all passive aggressive about shit."
Sadie didn't like when boys lied and acted dumb. Then again she always went back to Leonides, and now they were dumb. His response to her rejecting the drink, and him putting it down with his hands up she crossed her arms, "I don't need to loosen up, because I'm not one who cheated on the other. You really got some nerve, Leonides. You know I'm already on edge about Daphne being our new psychotic Charms Professor. And we don't need her skulking around." she shouted at Leo.

That's just what Sadie needed because she was pregnant and knew Daphne would go right to the headmaster and tell her. It all pissed her off too much, and she looked right at Leonides when he told her to spill it and how he hated being passive aggressive. "You fucking cheated on me with my best friend and did you think I wouldn't find out. You know damn well no matter how pissed I was I'd never cheat on you and believe me I've come come close." she said annoyed.

She was ready to walk away after telling him, and she did. "You want to know why I been ignoring you?" she asked, this was it. "It's because our little vacation weekend got me pregnant."

There she spilled it, and she soon turned to begin walking. Yeah

@"Leonides Belvedere"
The first thing he thought of was who. Who told her about it? He was pretty certain, given the circumstances that Pandora was Sadie's friend, that she wouldn't have blabbed. So someone else must have found out. So, the first look he had was annoyance: some little shit was going behind his back and snitching. Well snitches get stitches. That was the first port of call.

Secondly, he felt annoyance towards the situation in general. Although he would never admit to it, he felt a certain degree of guilt. If he hadn't felt guilt, then he wouldn't be desperately clutching at straws trying to make an excuse for his bad behaviour. There were a fair few things he could go on though. Like how hot and cold she was all the time. How it was difficult to even know between them where they stood with one another...

"I'm not sayin' this as an excuse, Sadie," He started, his brow furrowed but his mouth showing uncertainty. "But we had a great time together over summer, then you suddenly start ignoring me for no fuckin' reason. So that kinda made me believe we were havin' an 'off' time. So, yeah, I shouldn't have done it, but you know that it's a mind fuck tryin' to figure out where we stand most of the time..."

Then she came out with something he was pretty sure he misheard. She started walking away, and he quickly moved to take hold of her hand.

"Wait - what?!" Who was he kidding? He'd heard it right. She said that she was pregnant. "Sadie - wait. Stop. You... are you screwin' around right now?"
Sadie would have told Leo if she wanted a break. But if this any other girl, she'd let the cheating slide for his and move on with her life. But it was Pandora the person who she thought was her friend, and quite personally no longer her friend. Leo didn't understand what the hell she was going through. Crossing her arms she gave him a look, "You really couldn't control your need for sex? That you couldn't take me ignoring you while I was trying to figure my life out. And that's not a clear sign maybe we shouldn't do this under the circumstances. " she shouted before giving glares to anyone who showed up.

The Slytherin wished this wasn't all a joke, but she took multiple tests. So this was beyond true, and when Leonides touched her she clenched her fist. "Don't touch me." she said as she felt tears coming. It was something that never happened. "Leo I'm pregnant, and your the father. Wasn't I clear enough the first time?" she asked. When he asked if she was screwing around, she was furious. "Leo do I need to bring you the leftover tests to prove I'm pregnant?" she asked. "Fuck you for thinking that I'd make something like this up. You know I hate girls who fake things. I'm very much pregnant, and after you cheating on me with Pandora. Don't be shocked if I want to keep you out of my life. Because we both know it's not going to be long until I'm expelled." she sighed.

Right now, she wasn't sure if she wanted Leo in her life.

@"Leonides Belvedere"
Leonides was quiet for once, and just stood there and took it. From the look of his face: relaxing from the knitted brows, the realisation was sinking in. Sadie wasn't the type of girl who would lie this way. It did explain a lot: the distance, and her frustration. The denial ebbed away, and was replaced with something else: regret.

How could they be so stupid? They weren't ready to have a kid! He wasn't ready to have a kid! They were too young to be parents. Their lives would never be the same again. But going by what she was saying, she wasn't prepared to give it up. It may have been her own stubborness or perhaps she actually thought she could raise a child: that was a complete delusion though. She didn't have the ways or means.

"Why didn't you tell me sooner? Why tell me now? Do you even know what you're doing?!"

He felt annoyed again, spiteful against the world and it's shitty repercussions.

"Don't just fuckin'... think you have to be alone with that kind of stuff. Jesus--" He passed his hand through his hair. His heartbeat felt like a solid stone thrumming inside of his throat. This wasn't happening. Seriously... was it? "Sadie. I fuckin' care about you. I'm gonna be there for you whether you like it or not... fuck sake."

"You know we can't be parents though, right? We can't be. You can't be."

Sadie spent her entire life being doubted, but for once she wanted to actually be responsible. This was exactly why she didn't tell him sooner, because she knew what he do. "This is why I didn't tell you, because I knew you would try to convince me otherwise. And it sucks that my boyfriend can't even be committed for once." she said with tears. "I was nervous, Leo. You know I'm the one who is going to lose the most, and Daphne is going to have my head." she spoke in frustration.

"I know I'm going to keep the kid, because unlike some people I want to prove I can be a better parent than Daphne could ever be. You don't have to help me, because we are done." she said to him, Fuck him because right now she knew Parker was right. As much as she hated his golden boy attitude, and being the one their parents praised, "And right now, I'm beginning to think my little brother for once in his is right about this. He's been very supportive of me." she smirked knowing it'd piss him off.

His words about him caring made Sadie mad, "Don't say things you don't mean. If you cared so much about my well-being you wouldn't have cheated on me. All you want to do is have sex, and I thought maybe your dad being our professor might settle you down." she sneered. Sadie was trying to for once be responsible, "You do realize that what your going to be here is eighteen years of your child's life right? What if I don't want you in the kid's life?" she asked.

She chucked at his response of how they can't be parents, "Correction you can't be a parent, because you wouldn't know responsibility if it hit you in the face. There is no we, Belvedere. The fact that your doubting me makes me even more want to be a parent, I'll take any ticket into getting out of this hellhole of a school. Has it ever occurred to you I want to be responsible? Everyone thinks I'm the easily to anger, Cavendish. So it'd be nice to prove them wrong," she said giving him a stare even though she couldn't stand seeing him.

@"Leonides Belvedere"
"That's why you want a kid. To prove people wrong? Sadie that is pretty fuckin' selfish of you, don't you think?"

He felt the heat rise within him and threaten to boil over. What would he give now to find that little prick of a brother she had, and put a permanent indent into his skull? He could see him now - smug as anything. As far as Leo was concerned, Sadie wasn't thinking straight. She was lashing out at everyone. At him, at her sister.

"I've seen muggle kids in our neighbourhood grow up with no Dad, lousy fuckin' house. No money. I mean I know I'm a bit of a dick but you should see these shit stains. They're messed up. I mean is your family actually gonna support you?"

He gripped his forehead.

"Sadie you sound like a bloody idiot right now. You need to calm down. Okay - yeah - I messed up. I'm sorry." She had to keep going on about his screw up. "If I just cared about sex why the fuck would I still be stood here right now?"
Sadie knew she was selfish, but no one was as selfish as Daphne. And Leo calling her selfish pissed her off and she's glared, "Excuse me? I'm not the sister who abandons her kid. Do you really need to know how much of a suckish mother my sister is?" she asked Leo. People needed to stop telling her that she needed to stop, because it wasn't her fault that she got shit most of her life. The one who was being selfish right now was Leo, "Your the one bring selfish, by sleeping with your girlfriend's best friend. If it was any other slut, I wouldn't be so pissed off." she sneered at him.

She really picked a shitty guy to sleep with, and she wasn't stupid, she knew what those muggle kids. He had been leaving her frustrated, "Leo I know I been to those houses, but I don't want to abort this kid or put it up for adoption. I want to give a kid a life that wasn't mine. Not filled with favoritism and the media all over the place. You saw what that did to my siblings." she said, she wanted to be a better parent and prove that she can be responsible. "No Leo you are a real dick, and if you actually cared you'd respect my want to keep our kid, and grow up." she said in a stern tone.

"My parents aren't going to support me. I'm well aware that I'm going to be kicked out, but also glad I can get away from my parents. I already thought of staying in The Leaky Cauldron, until I can get enough money to get my own place." she said.

How dare he tell her to calm down, because he's the one who cheated, "Don't tell me to calm down and the idiot would be me taking you back, I have a right to be mad. You're the one who caused this and I'm sorry that being pregnant has made me extra mad. But you really crossed a line!" she shouted at him, really hoping her brother was her. Him going on about how much he cared, really pissed her off and she looked at him, "If you cared you wouldn't have slept my best friend. Now I'm just curious to what you'd have me too, since you apparently care so much." she asked with curiosity.

@"Leonides Belvedere"
"Yeah well you haven't exactly shown you care either, by fuckin' blanking me!"

They could go back and forth all day saying whose fault it was. Leo knew that he had done something wrong, but at the same time their standing with one another had never been crystal clear. He had betrayed her trust, but she had been keeping this all from him. If he hadn't slept with Pandora, would she have told him at all?

"I want you to think about this. That's what I want you to do. 'Cause to me it sounds like your pride is getting in the way. I mean, the leaky cauldron? Seriously?"

He sighed loudly.
Sadie had still been thinking about it, but she didn't think as cruel and selfish she was. She didn't have a heart to kill. "I'm sorry that it hurt you I kept this. I would have told you, but I was trying to think. Because I knew you would try to keep me from keeping the baby. My only option is to keep the baby. Either way I don't have a home with loving parents like you do." she said in fustrastuon. She knew her parents would kick her out either way.

"You have no clue what I'm going through Leo." she said in annoyance, "Worst part my little prick of a brother was right," she sighed because she made her decision. It's not like she needed him to be there for her. She was capable of doing this herself. Rolling her eyes at him telling her to think about this, "What is there to think about? You want me just to give the baby up or abort it. Not caring how I feel right now, Leo?" she asked in frustration.

"You think I'm taking pride in being pregnant? What's wrong with you. I'm just trying to grow up Leo. Quite personally I never wanted kids, but being pregnant. I'm trying to take responsibility. And it's not like I'm asking you to help, as far I'm concerned you can go fuck Pandora all you want. Don't tell me what to do. If I think about it more and keep it what are you going to do?" she asked him. Because she doubt he could handle a kid, she'd be lucky if she was able to handle a baby. But she needed to own up.

Even if right now she was living her worst nightmare, and it wasn't that she didn't think of abortion or adoption. But she needed to make a decision before she started showing, and Leo expressing distaste for the Leaky Cauldron, "I don't got any other place to stay, and you clearly aren't respecting my wishes. So I have to stay there." she said. She should just leave right now, because dealing with him was pissing her the fuck off.

@"Leonides Belvedere"
A tension headache was coming on thick and fast, and the insides of his chest felt like they were being stretched apart. A surge of emotions overwhelmed him as he tried to grasp the situation entirely. It was as though his conscience had left him, and someone else had taken over his brain. He didn't want to accept that Sadie was pregnant. It just didn't feel real, although he knew it was.

He put his head in his palm and sank down against a wall; tilting his head far back to gaze up at the night's sky.

"Nothing that I say is gonna convince you, is it?" That was rhetorical, because he already knew the answer. "This is seriously happening..."

There was a horrible ringing in his ear like crazed insects. He wanted to smack something - anything. So he smacked down on the ground with his fist. "Argh fuck!" Well. He needed to get that bit out his system. "No I know you're gonna keep this kid 'cause you're stubborn as hell but that's also why I like ya. Can't believe... a kid. Argh - my... fuck."

He wasn't making much sense, but not a lot made sense in his head right now.

"You're not staying at the bloody leaky cauldron don't be an idiot..."
Sadie was scared as hell to say the least, because she knew it wouldn't be long until she was sacked for being pregnant. It all made her nervous as hell this entire situation, but as cold as she may be the girl couldn't give up. It was decided nothing Leo could say would change her mind.

Shaking her heard at his response, "No it's not. I'm not giving our kid to complete strangers to raise." she sighed. And when he asked if this was seriously happening, the girl let out a nod. "It's happening I'm going on about three months, and it's time to grow the fuck up Leonides Belvedere. Put your big boys pants on or go back to your old ways." she said because right now she wasn't sure if she wanted Leonides being a father due to how he was with most things.

Watching Leo take it made Sadie nervous and when he smacked the ground it made the girl jump, even if she seen him angry many times that ended with sex. It was just different right now and she sighed, "Yes a kid, and I wish it wasn't true. But in six months I'm going to give birth to a kid," she sighed. And she thought it was time to give him the option. "Now that I've decided to keep it, you have two options. You can leave and have nothing to do with your child and continue your year. Or you can be in this baby's life. Make your pick." she said giving him a look. Hoping that he'd see the idea to grow up.

Going back to the idea of telling her she is not staying in the Leaky Cauldron. "I got no where else to go and I'm not staying with you. Because right now we are not together. And it won't hurt to get myself off the ground, and it's a good place to scout out a few places to buy a shop." she said with a shrug.

@"Leonides Belvedere"
"Nnrg...!" He grumbled, annoyed. "Of course I'm gonna help you out! I'm not a complete prick like that, alright?!"

He may have taken great pride in being a dickhead and getting on others' nerves, but he wasn't a complete bastard. If he got a girl pregnant, it stood against his morals to do a runner on her and the kid. It just wasn't right. His moral compass may have seemed slightly skewed, given the fact that he'd betrayed Sadie, but he wasn't going to do it again.

"Screw the options, I'll do what I feel like. So that means I'm stickin' around."

Okay, so she made it clear that they were no longer a couple. That was fine. He could work on that. He did still care for her, maybe love her or something (who knows).

"Just stay with us, at my parents' place," He said, his voice a little calmer now. "Don't mean we have to share a room or nothin'. Whatever you want. But it'll be better than stayin' at an inn and spendin' money you can't afford, dingbat."
---
Permissions in this forum:

You cannot reply to topics in this forum