current time
Apr. 2021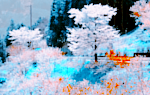 staff
Admin Xaria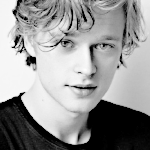 Admin Violet
Who is online?
In total there are
3
users online :: 0 Registered, 0 Hidden and 3 Guests
None
Most users ever online was
139
on Wed Jul 03, 2019 9:12 am
Credits
Skin & graphics made by Xaria. The Harry Potter franchise belongs to J.K. Rowling. All original characters belong to the respective user that made them along with their posts. No copyright infringement intended.
"Bloody chicken!" Rafe mused in a foul mood as he pulled his wand and cast the Immobulous Charm on the ruddy creature that had dared to bite him. The owl was supposed to do its job and deliver the letter that he wrote to his dear sweet mother and darling younger brother. Yet as soon as he'd approached, the bird had kept it's distance and continued to evade him. It was as if it knew that the Slytherin had coated the letter in a certain powder before he'd sealed it in the envelope for the bird to take to his family. It wasn't as if the bloody chicken would get it on it's talons!

Grabbing the owl, he attached the letter with a vicious smile and then once was sure he was clear of it's sharp beak and talons he cast the counter to the spell and had to dodge as the bird dove at him with a shriek. It continued to fly around as if trying to shake the unwanted burden off before it flew up to the rafters. There it went to try and cut the string with it's beak, but Rafe smirked. The string wouldn't come off. "You'll have to deliver it sooner or later," he crowed. A gleam appeared in his blue eyes as he told it in a rather conversational way, "You could always refuse your duty and become dinner. I'm sure the elves have a lot of recipes for fowl."

The owl screeched at him and he just laughed at it.
Serena decided to write a letter to her father to tell him about her year so far learning under her grandfather. She entered the owelry and saw a boy literally wrestling with an owl. She watched slightly amused as the feathered creature seemed to be winning. She saw the blood dripping down the boys finger and knew he had been nipped. She stepped forward and cleared her throat to make her presence known "have you tried bribing him with treats? I've heard that works for the more stubborn ones"
@Raphael Krupnik
Rafe stiffened in surprise not expecting someone to come up to the owlery at this time of day. He debated which mask he should wear before turning to face the person who cleared their throat. Not immediately recognizing her, so most likely not an important person or anyone he's had fun with. He snorted at her suggestions and for her audacity at butting in having come to a conclusion of how he should act. What he wanted to say was along the lines of,
'Why would I do that when I could have him for dinner and replace him with one who would always listen?'
What came out of his mouth instead along with a raised brow was, "What makes you think that I hadn't tried that first before resulting to immobilizing it?"
@Serena Snape
"you know they respond better to gentle words then ones with anger" she said brushing off what he said. She walked over to the owl was hiding in the rafters and held out her arm. She smiled when he swooped down and landed on the arm she had held out for him. She stroked it gently and smiled "see. Gentle" she laughed a bit when the owl playfully nipped her finger. It didn't break skin of course due to the fact it was all in good fun
@Raphael Krupnik
"I'm clearly not the animal tamer you are," he stated with a lascivious smirk keeping his distance from the pissant of a bird. He sighed and gave the girl a hopeful look. "Maybe you could talk it into delivering my letter?"
@Serena Snape
---
Permissions in this forum:

You cannot reply to topics in this forum