current time
Sep. 2020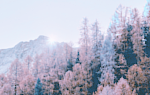 staff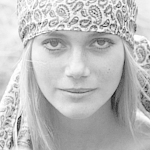 Admin Xaria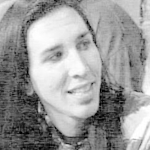 Admin Jules
Admin Topher
Who is online?
In total there are
3
users online :: 0 Registered, 0 Hidden and 3 Guests
None
Most users ever online was
139
on Wed Jul 03, 2019 9:12 am
Credits
Skin & graphics made by Xaria. The Harry Potter franchise belongs to J.K. Rowling. All original characters belong to the respective user that made them along with their posts. No copyright infringement intended.
Raine was walking home from her shift, she was off for the next couple of days and she was kind of glad for that, her home was just on the outskirts of Hogsmeade but also it was surrounded by other homes. She wanted to stay in the wizarding community instead of the muggles, don't get her wrong she didn't mind or care but she wanted to be able to be herself and not looked frowned upon when it came to it. As she was walking she bumped into someone. "I am so sorry" Raine apologized to the younger girl.
@Madison Shaw
Maddie had been doing some shopping in Hogsmeade, and also doing some job searching. She had held so many jobs in the past year it wasn't funny. And Autumn wasn't letting her sit around and not provide for her daughter which she respected. But all the work was hard, and Maddie never had to work growing up to say the least and it had pissed her off quite a bit. So here she was, and she was focused with walking around the streets of Hogsmeade, but was soon ran into by someone.
Hearing their apology Maddie rolled her eyes,
"You really should watch it. I'll forgive you, but you could hurt someone you know."
she said giving the woman a look. She was lucky that her daughter was not with her, because Maddie would go off on her.
@Raine Walsh
Raine looked at the other blonde, was she serious right now? Raine at least apologized to her and now this other girl was giving her shit. "It takes two to watch where they're going okay" Raine rolled her eyes and began to walk away, she didn't have time for the dramatics. Raine turned and did a double check and groaned. "Oh my god really Maddy" Raine shook her head.
@Madison Shaw
Maddie knew what it took to bump into someone. And she responded, "I'm well aware of how it goes, but you still need to be careful," she said crossing her arms. But when she saw who it was and how she had noticed her, "Have you meet me, I'm a bitch?" she asked. She didn't mind Raine and knew her brother and her had friends. "What are you doing here?" she asked.

@"Raine Walsh"
Raine couldn't help but roll her eyes and looked at the fellow blonde. "Oh honey you break the damn scale if you want to throw out the bitch card" Raine was always honest, especially when it came to telling people how it was. When Maddy asked what she was doing here, she shrugged a bit.
"Well I just finished work, was walking home, what are you doing here?" Raine asked. She knew Maddy from being friends with Gaston, yes the blonde had her moments of bitchiness but it was who she was. "How is my favorite little girl?" Raine referred to Maddy's daughter.
@Madison Shaw
Maddie was one of the rare people who could be nice to few who were close, and the worst nightmare to many more. Raine was lucky that she got the nice side of Maddie. "Oh I'm sure anyone who wishes they were me could break the damn fucking scale. I always thought those who tried to me, had something coming. And yet motherhood hasn't changed me. I might be slightly nicer, but I'll still scheme my way if I see fit." she said with a chuckle. It was one of her favorite things to do, and it was sad that she missed her days of scheming.

"Doing some mommy shopping, the little girl needs some new things. Also doing some job hunting because Autumn won't get off my ass about getting a job. I suppose I know where's she coming home, and I was lucky she opened her home to me." she said with a sigh. She knew she spent most of her life being ungrateful. When she asked about her daughter, she sighed, "She's doing well, I been trying to get her father to see her more. But I sometimes think he's wishes she had better. Also could you tell Gaston, he's more than welcome to see her?" she asked giving her a small smile. She knew Gaston could be distant and she wanted him to see her.

@"Raine Walsh"
Everyone who tried to step up and challenge Maddy was exactly asking for it. Raine really felt sorry for those poor souls. "Well from what I've seen at times you chew people out and spit them out like they meant nothing" the blonde replied.
When she talked about doing shopping for the little girl who was so loveable, she absolutely thought it was cute. "Well there are plenty of jobs, hell my job is hiring if you want me to put in a good word for you? Also Autumn is a saint and everyone loves her, she is always there for you guys" which was true Autumn was always there to help. "Gaston hasn't been in contact with you? We just hung out yesterday?" She was confused.
@Madison Shaw
Maddie knew what came with her past, and she said.
"Yeah I have been told. I also destroyed most people and because of selfishness I ruined a relationship."
she sighed thinking of Evander. If only she could have kept who the baby father was a secret. Than maybe her life would be different, and she would have to deal with the a kid from the streets.
"Oh could you put a good word in for me. I'll take anything."
she said hoping to try and prove to people that she could do it and not rely on Autumn. Even though she loved her big sister to pieces and thinks if it wasn't for her she'd be poor.
"My sister is a saint, and if it wasn't for her. I'd be on the streets trying to find a way in this fucked up world."
she said with relief. The world was fucked up and Maddie had no clue how to even fix a world that was turning into be too far gone.
When she spoke about Gaston,
"He thinks I don't care about him. That I hate him. When at a time we were close and he was there for me,"
she sighed.
@Raine Walsh

Raine knew about the relationship between Maddie and Evander, she knew that it was a tough subject for Maddie since Raine could tell that Maddie was in love with him. "Have you ever tried contacting Evander? Maybe trying to patch up what happened between the two of you?" Even though it was going to be tough.
The blonde nodded her head. "Yes of course, I go into work later tonight and can talk you up and I will see what I can do to get you in. Just make sure your attitude with dump people at the door" Raine instructed. She knew that Autumn was a saint and Maddie would have in fact been homeless for sure.
She shook her head. "He doesn't think that, you're his sister and he loves you" Raine replied.
@Madison Shaw
---
Permissions in this forum:

You cannot reply to topics in this forum