current time
Apr. 2021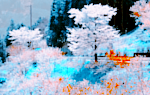 staff
Admin Xaria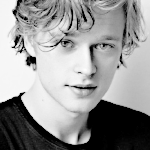 Admin Violet
Who is online?
In total there are
5
users online :: 0 Registered, 0 Hidden and 5 Guests
None
Most users ever online was
139
on Wed Jul 03, 2019 9:12 am
Credits
Skin & graphics made by Xaria. The Harry Potter franchise belongs to J.K. Rowling. All original characters belong to the respective user that made them along with their posts. No copyright infringement intended.
Autumn didn't go to the Hog's Head very much and tonight she had decided that she would go and try getting a drink from that place. So she entered the bar and she made her way to the bar. She also hoped that she could trust Maddie to hold the joint for the night. Walking up the bar the witch gave a smile,
"Could I just have a water?"
she asked. It was going to start off with a water, and she hoped it would go all to well for her that night. When her water came she smiled,
"Thank you."
she said taking a sip of her water while she looked around.
@Pietro Piers
Pietro saw that the bar was kind of slow tonight except for the party going on towards the back and he had to keep making drinks here and there, he honestly didn't mind one bit when it came down to it but he just didn't want to get screwed either. A woman came in and asked for a water, he nodded his head and filled up a clean class with water and placed it in front of her. "Rough day? Or just need a step back for a few moments?" Pietro asked.
@Autumn Shaw
Autumn had so much going on her life it was not even funny. Watching the water being placed in front of her and she said. "Thank you" said Autumn taking a seat. Taking a sip of the water she smiled, "It's good. I don't need to be drinking right now. " she chucked as she took a sip of her drink.

"Oh today has been rough, it's hard working in the ministry and also taking care of a child for my sister. It's hard being the sibling everyone goes too, when I sometimes think my life isn't in order. My entire life has been dedicated to them and being a big sister." she sighed she knew she didn't have much of a life.

So she needed to take advantage of it.

@"Pietro Piers"
Pietro nodded when she said she didn't need alcohol right now to drink and then proceeded to explain her day. At first he thought she was a mom but when she quickly explained how it was her sister's child he nodded. "Well I am sorry you're having a rough day but I am glad that you're a good sibling and I really hope the universe sees that and repays you very well" Pietro truly meant that.
@Autumn Shaw
Autumn took a sip of her water while listening to the bartender speak,
"Your apologizes is much appreciated, but you got nothing to be sorry for."
she sighed. It wasn't his fault that she had the world on her shoulders, and she choose to be there for her siblings.
"I am too, because if it wasn't for me. God only knows where the hell they would end up finding themselves."
the witch sighed. When he talked about the universe she let out a chuckle,
"So you're one of those people I am guessing?"
she asked with her eyebrow raised, the one who trusted in the universe.
@Pietro Piers
Pietro knew he had nothing to be sorry for but he didn't mind at least telling her that. She was a pretty woman after all and she deserved some kindness her way. "I know, but I wanted to say it" Pietro gave a soft smile while he continued to polish the glasses. He couldn't help but chuckle when he heard her response. "They're probably really glad to have you, hell anyone would if they heard how much you do for your family" Pietro exclaimed.
As he was polishing, he looked at the girl confused. "I'm one of those people? What do you mean by that if you don't mind my asking?" He asked curiously.
@Autumn Shaw
Taking a sip of her water, she smiled.
"Thanks."
even though she really didn't need it. The woman never wanted anyone to treat her like a hero. She was just a sister who cared about those she grew up with and wanted the best for her family.
"Be nice if they showed, they were lucky."
taking a sip. They always had told that she was known to harp on all of them for all that she did. Even though it was just her trying to be a good sister to them.
"I mean are you someone who relies on the universe, for your life choices?"
she asked with a chuckle.
"So are you a universe type of a guy?"
@Pietro Piers
Pietro could tell that the girl in front of him felt underappreciated and he didn't know why. She seemed like a nice girl and deserved to be treated as if she mattered really. "Well one day they will, it will just take a lot of time" Pietro said to her. It was probably true really.
When she explained what she meant he some what nodded. "I get what you mean and yes that is somewhat me. I mean the universe has dealt me some pretty tough cards and it's definitely tough but I get through it day by day as best as I can" Pietro explained.
@Autumn Shaw
---
Permissions in this forum:

You cannot reply to topics in this forum