current time
Sep. 2020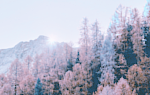 staff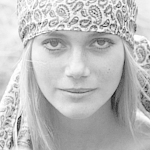 Admin Xaria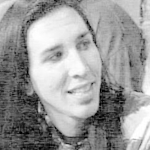 Admin Jules
Admin Topher
Who is online?
In total there are
5
users online :: 0 Registered, 0 Hidden and 5 Guests
None
Most users ever online was
139
on Wed Jul 03, 2019 9:12 am
Credits
Skin & graphics made by Xaria. The Harry Potter franchise belongs to J.K. Rowling. All original characters belong to the respective user that made them along with their posts. No copyright infringement intended.
Page 1 of 2 • 1, 2
Raine had messaged Gaston to meet her at one of her favorite restaurants, she just needed one of her best friends there with her right now. With knowing her twin sister isn't dead and is in fact alive really has her on edge at a time like this. The blonde girl got table by the beach so she could look at the ocean when she ate her food. The waitress came over and she shook her head. "I'm waiting for a friend, he should be here soon" the girl nodded before leaving vowing to come back when Raine's friend got there. Raine looked out at the ocean while she waited.
@Gaston Shaw
Gaston was a bit surprised about the message from Raine, he hadn't really expected her to contact him that time. He, of course, agreed to meet with her. She was one of the few friends he had left nowadays. He went to a restaurant where they were supposed to meet and once she was there she began to look for familiar blondie. She soon found here so he walked over her. "Hey, Raine," the male said with a small smile on his face and sat down across her.
Raine kind of jumped when she heard the voice of one of her friends, she smiled when she looked at him. "Hey Gaston, please take a seat" she gestured to across from her so he could sit down. It was like clockwork when the waitress came back and Raine ordered a Sierra Mist and she watched as the waitress practically undressed Gaston with her eyes.
@Gaston Shaw
Gaston smiled and took a seat then across her. She looked at that waitress. "I will take some french fries actually and that's it. And please stop starring at me with those eyes," he said there to waitress and didn't even show her smile. He just didn't like those females who eyed her like that. It was annoying already. But she looked at her friend. "So how have you been?" he tried to start this conversation once this waitress was gone.
Raine had to really force herself not to laugh because the waitress looked mad and angry, thank god she had ordered her food before but not her drink order. The blonde began to laugh when the waitress walked away. "Oh my god you could have waited until we were done, now she is probably going to poison our food or yours to be exact" Raine teased. When he asked how she had been, she sighed. "It's been a lot, let me tell you" she answered. "How are you?"
@Gaston Shaw
Gaston just couldn't stand her doing it. He just hates girls like that. "Well, you know me. I'm always saying out what I'm thinking," he said with a laugh now. He knew she could easily poison her food now but she hoped it won't happen. "Well, we will see. Also if she would do she can be fired for that," he added. "Also I know you try to tease me," he added with a small smile. "I have been okay. Still trying to figure out things out," he said with a sigh now.
@Raine Walsh
Raine couldn't help but nod and smile, it was a quality she liked about him, he was always honest with her and she liked it. "Yes I know, it will be the death of you someday" Raine teased. "She can get fired that is definitely true" which it was. Raine nodded when it told her he was trying to figure things out. "Anything I can help with?" Raine asked.
@Gaston Shaw
Gaston just smiled too and he was aware of that one day it might be the death of him if he keeps doing it. Saying what she thinks at the wrong time. "Well I'm aware but I can't just stop doing that if it's who I am," she said with a smile. Gaston just nodded his head there now about her being fired if she poisoned him. "Not really. Just as a normal thing already. I can't decide what job I want to have or what major in the college," she said with a sigh now.
@Raine Walsh
Raine knew that and nodded her head, he was quite unpredictable when it came to his words but she didn't mind. "I know and the moment you change then you'll be extremely boring" Raine teased him. Raine nodded her head. "I get that, but what does your heart want you to do? What is your most heart's desire?" Raine asked.
@Gaston Shaw
Gaston had to nod her head once again. Yeah, when he changes he will become the boring person. His life has never been one he could predict or even what he says. "So true, my dear friend," he said with a smile. "What I desire or heart wants to do?" he mumbled there more likely. He really wasn't sure about that one. "There is an auror job what I used to be interested in when I was younger. Nowadays not that much. I like lately some things that aren't so extreme," he said with a sigh at the end.
@Raine Walsh
She didn't think it would but the word friend coming from his lips was bitter for her ears but she knew that he thought of her as a friend and that's the way it was. She smiled and took a sip of her drink. "Well see! Go for the Auror job then, you have nothing to loose Gaston, plus the ladies dig that, hell you got our waitress digging what you got right now" Raine replied with a teasing manner.
@Gaston Shaw
Gaston would have used something else than a friend but he hadn't really admitted his feelings. He knew he can't keep them hidden forever. He had really thought to be Auror. "Well, I could do it yeah basically. Not sure how well it will work out but we will see. I can apply for the internship or something like that or to be a trainee at first," he said with a small smile on his face. "I would never look at that waitress like that. There is already somebody I like but she has no idea," she added with a smile and looked at Raine. He had no clue if he should even tell her.
@Raine Walsh
When he talked about how he would at least go and apply but they'd start him off as a trainee at first she smiled. "See! That's the spirit, you deserve to be doing something you love Gaston, you always wanted to be that so go for your dream. You have nothing to loose" Raine encouraged.
When he brought up how he liked someone but they didn't know, she had to stop herself from looking disappointed so she took a sip of her drink and nodded. "Well if she doesn't like you then she is an idiot, but I think it wouldn't hurt to at least tell her or write a letter explaining everything?" Raine suggested.
@Gaston Shaw
Gaston nodded his head. He was glad that Raine helped him to figure it out. Her opinion did matter to him more than the girl could imagine. "Yeah. Thanks for helping me figure it out," he said with a smile on his face.
He tried to understand what Raine felt about it what he had just said but it was hard. "I know I should tell her but I can't just blurt it out. Also we have been friends for years. I just don't want to ruin that with my feelings," he said and looked still at Raine. It was not easy to tell that it was her who he was talking about. He really wanted to tell her.
@Raine Walsh
Their food came out and it wasn't surprising when a different waitress served the food. Raine had to stop the giggle that was on the tip of her tongue from coming out but it wasn't a success. "Thank you" she said between giggles.
When the food settled began to eat her shrimp with fries. She listened to what Gaston had to say and she hide her emotions between her food. When Raine swallowed her shrimp she looked at him. "Well Gaston, you can always write her a letter or send her something and explain how you feel and what not, see what she says. Also about the whole friendship thing you can always erase her memory of you telling her if she doesn't like you back" Raine teased.
@Gaston Shaw
Gaston was bit surprised when there was new waitress who seemed like to glare at him instead of admiring him. He didn't make a big deal out of it. "Thank you," he said too and looked at the Raine who was giggling now. He just smiled.
Gaston began to eat his french fries and nodded at what Raine. Only if she knew about who he is talking about. "Well we will see which way I go with it. But there was reason why You asked me here. Let's talk about it better," she said with a smile on his face. He just tried to change the topic so he wouldn't try to keep accidentally say it's her who he is talking about.
@Raine Walsh
Raine couldn't help but nod when he talked about talking about why she asked him there. She continued to eat her food and took a sip of her drink. Grabbing her napkin she wiped her mouth before sighing. "I had gotten a letter to meet at this new place opening and long and behold it was my twin sister. Apparently she was alive this entire time" Raine took a bite of her food once more.
"I just can't believe she made me think she was dead" Raine continued.
@Gaston Shaw
Gaston was listening what Raine was saying and when she mentioned her twin sister being alive he was surprised. Even if he thought she was dead. "Wait what? She is alive and always have been around us? And just playing with us?" he asked there now. "You wanna go see her or what? I can come with you if you want," she added.
He really would do anything for her.
@Raine Walsh
Raine ate her food while Gaston processed what she had just said to him, it was extremely insane when it came down to it, she knows that her sister had her worried. "Yes she was alive this entire time, apparently she was turned into a vampire. I seen the fangs and all, she drank a blood bag in front of me. It was insane, it's like she was there but a stranger" Raine explained.
"No, I don't want to see her tonight, don't get me wrong I am thrilled that she is alive, well as alive as she can be but I still am mad at her for making me think she was dead this entire time" Rained continued to explain what her sister had done to her, well made her think that she would have to plan a funeral.
@Gaston Shaw
Gaston listened to what Raine was saying now and the same time was eating his food there too. He did actually understood kind of way how she felt. "Oh, wow. That's insane. I have heard they exist but never seen one with my own eyes," he had to admit that much. He didn't really believe much into those creatures.
"I wouldn't want to see my sibling really too when they would pull something like that one me," he had to admit. "So yeah take your time and don't rush with it. I guess you need to get used with the idea that she is actually alive, technically she is dead but not as dead-dead," he said with a small smile.
@Raine Walsh
This is why her and Gaston were friends, he was one of her male best friends and he understood her a lot. "See, you understand what I am feeling all the time, but believe me when I say this, she has to work her ass off to get me to forgive her" Raine explained.
@Gaston Shaw
Gaston knew very well how difficult things can be between siblings and forgiving something was never easy. He has been any times there but they have never lied being dead for him. "I kind of do understand yeah that forgiving here can be hard. It's never easy, no matter what your sibling has done," he said. "Just take your time trying to do it. No need hurry and yeah she should work on it," he added.
@Raine Walsh
Raine nodded her head, she really wished she wasn't a coward when it came to Gaston and telling him what she was feeling but she knew that he didn't feel the same. Deep down he was
way
out of her league and she had to keep it just friends. "Yes I know that, it just sucks because her and I were always close and now it's like I don't know her" she continued to eat.
@Gaston Shaw
Gaston often felt like he didn't know even his own siblings even if he talked with them often. Then again he lately wasn't really close with any of them. Probably the most he talked was Autumn, his twin. The feelings what he had for Raine, were something he had decided to keep as the secret since yeah he felt like she didn't feel the same. He didn't want to ruin their friendship because of that. "Yeah. It makes sense. There have been years between for you too. Some things have changed," he said and continued to eat his food too.
@Raine Walsh
Raine nodded her head when she listened to Gaston, there was a few missing years between the two. Raine had grown up more then she cared to admit and Liliana had become a vampire and was learning to control herself, it was a lot for the two. "Yeah you're right, it just sucks because I missed her the entire time she was gone and now that she is back I am pissed she never wrote me" Raine explained.
She looked at Gaston and wanted to change the subject. "So what do you plan on doing about your crush? I mean it's better to be honest then to think about what can be or what could've been" Raine asked curiously. Basically she just wanted to know who to be jealous of.
@Gaston Shaw
Page 1 of 2 • 1, 2
---
Permissions in this forum:

You cannot reply to topics in this forum