current time
Apr. 2021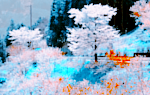 staff
Admin Xaria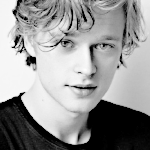 Admin Violet
Who is online?
In total there are
6
users online :: 0 Registered, 0 Hidden and 6 Guests :: 1 Bot
None
Most users ever online was
139
on Wed Jul 03, 2019 9:12 am
Credits
Skin & graphics made by Xaria. The Harry Potter franchise belongs to J.K. Rowling. All original characters belong to the respective user that made them along with their posts. No copyright infringement intended.
Page 2 of 2 •
1, 2
First topic message reminder :
Liliana paced the lower floors of the club, anxious about the hopeful arrival of her sister. She had sent an invitation to Raine to come visit Bloodlines before the place was officially open. While she didn't outright say she would be there, Lili hoped that the note would be intriguing enough for the girl to come so that they may be reunited.
There was still some uncertainty to it all, that the letter wouldn't have it's desired effect and she would be standing here by herself for the night. As the minutes became longer, Lili paced back and forth, waiting for any type of reprieve from the wait. Finally, the door to the club opened.
@Raine Walsh
---
Raine looked at her sister and sighed a bit. "Let me guess you got your heartbroken or something? Cause since it happened to you it doesn't mean Gaston will do it to me" Raine drank the rest of her drink before pushing the glass closer to her sister. "Isn't this a vampire club? I am not a vampire" Raine replied.
@Liliana Walsh
Lili looked at her sister, slowly dragging her finger around the top of her glass, "It isn't just that I got heartbroken, dear sister, it's that the highs were never worth it, they are never worth the investments, the sacrifices that you have to make when you are investing in a relationship. It's always work, and the fear, the doubt about everything, it just gnaws at you and it doesn't leave you. It makes even the prettiest moments seem sour. That's what you are buy into, not the crash and burn, but to the battlefield."
"If this was just a club for vampires, I wouldn't actually make any money," Liliana comments before sliding out of her chairs and throwing her arms out, "This is the Garden of Eden, whispering snakes and all. A place for anyone who wishes it to be tempted, and to safely indulge. We keep it more tame when the Hogwarts kids come to town, don't want to get in any trouble now do we."
@Raine Walsh
Raine looked at Liliana, the blonde knew right then and there something had happened to her sister when it came to this type of subject but she wasn't going to pressure her into telling Raine, she can do that all on her own. "See, in a relationship if you have to make a sacrifice, that relationship isn't worth it. No one should have to make any kind of sacrifice just to make something work. Take it the way it's found or leave it and go away" Raine simplified her thoughts on her sister's judgment.
Raine listened to Liliana and had to nod, it made more sense. "Well thanks for the offer but I like my job. I got it fair and square" Raine didn't like things being handed to her, she liked having to fight for something.
@Liliana Walsh
Liliana just shook her head as she listened to her sister, "You are so innocent my dear sister. So, so innocent." The bitterness and resentment that Lili has been keeping pent up is finally starting to seep into her voice.
Lili nodded at her sister. "I can respect that, and I did not mean any offense by the offer, I just wanted you know there was always an option if the fight became too much," Liliana stated, returning to her seat.
@Raine Walsh
Raine was getting frustrated, she didn't know if it was because of what she was saying or because she was saying it when Raine thought she was dead and now Liliana wants to dictate that she knows a damn thing of how Raine feels. "Agree to disagree" Was all Raine said.
The blonde nodded. "I like the fight, it means that I am showing that I can not be pushed around and taken for granted. But will keep your offer in mind" Raine replied.
@Liliana Walsh
"I guess we shall," Liliana commented, slumping back into her chair and gulping down yet another drink. "If you don't heed my warnings, then I wish you the best of luck on your endeavors."
"I can respect that, but don't let the fight consume you, or let it make you something that you're not," Liliana commented, thinking back on the things that she did that got her here, and the changes it made her go through.
@Raine Walsh
Raine looked around the club before at her sister once more. "So what happened? I mean you seem so anti-feelings right now so something must have happened?" Raine asked curiously.
The blonde nodded before shrugging her shoulders a bit. "Nothing really can ever consume me that bad but thanks for the warning" Raine responded.
@Liliana Walsh
"That is a story for my therapist first, and everyone else when I've gotten through the trauma," Liliana responds deftly. She really needed to find the time to get herself sorted out.
"I hope that stays true for you in a way that it didn't for me," Liliana commented.
@Raine Walsh
Raine nodded, she knew that her sister obviously didn't want to talk about it but it couldn't have been that bad? She just didn't really understand when it came to her sister sometimes. "Fine, but make sure you get a good Therapist and not a crappy one" Raine commented.
She nodded. "I hope so" was all Raine said to her sister.
@Liliana Walsh
"Hey, If I get a sketchy therapist, then I can just eat them, would probably do the world some good honestly," Lili joked, before letting out a quick laugh.
Lili gave a tiny smile at her sister's optimism. With a deep sigh, Lili changed to subject, "I'm going to be opening this place up soon, and it would be nice if you could make it out to opening night."
@Raine Walsh
Raine looked at her sister like she was insane, was she dead serious? Would she kill a therapist? "Would you totally do that? Kill someone?" Raine was a little frightened.
Raine looked at Liliana. "Depends when it is?" Raine asked.
@Liliana Walsh
"I think you would prefer I don't answer that question," Lili states, as she gets a read on just how bad her sister's reaction probably would be if she ever knew the truth of just how many people Liliana had killed throughout her time as a vampire.
"Early January, the date isn't exactly set yet, but we will be advertising aggressively and I will make sure to send you a formal invitation if you wish," Liliana commented.
@Raine Walsh
Raine was kind of afraid when it came to her twin's response. She wanted to know now but she didn't at the same time, to think of someone dying just to get her sister's hunger under control was a little frightening. "Okay, yeah I don't want to know" Raine replied.
Raine thought about it before nodding. "Sure, sounds good. I will have to ask off of work" Raine replied.
@Liliana Walsh
Liliana laughed a little at her sister's instant retraction of interest. While she wasn't necessarily proud of all the deaths she had caused, very few of them haunted her at night by this point.
"The party will probably still be going even well after your shop has closed," Liliana commented to her sister.
@Raine Walsh
The blonde dropped the dead conversation and listened to how her sister said that when the shop closed the party would still be going on. She nodded her head. "Well alright then, I will definitely try and show up but like I said if I am working I will be late" Raine said to her twin.
@Liliana Walsh
Page 2 of 2 •
1, 2
---
Permissions in this forum:

You cannot reply to topics in this forum