current time
Apr. 2021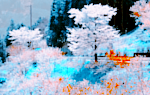 staff
Admin Xaria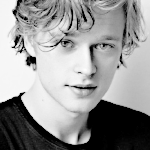 Admin Violet
Who is online?
In total there are
4
users online :: 0 Registered, 0 Hidden and 4 Guests
None
Most users ever online was
139
on Wed Jul 03, 2019 9:12 am
Credits
Skin & graphics made by Xaria. The Harry Potter franchise belongs to J.K. Rowling. All original characters belong to the respective user that made them along with their posts. No copyright infringement intended.
Page 1 of 2 • 1, 2
Liliana paced the lower floors of the club, anxious about the hopeful arrival of her sister. She had sent an invitation to Raine to come visit Bloodlines before the place was officially open. While she didn't outright say she would be there, Lili hoped that the note would be intriguing enough for the girl to come so that they may be reunited.
There was still some uncertainty to it all, that the letter wouldn't have it's desired effect and she would be standing here by herself for the night. As the minutes became longer, Lili paced back and forth, waiting for any type of reprieve from the wait. Finally, the door to the club opened.
@Raine Walsh
Raine had woken up that morning with a letter from someone anonymous, she didn't know who it was but she felt intrigued to go and take a look. Raine heard about the new club opening and she was curious on what it was going to be and who the owner was, so when the time she had to be there rolled around, Raine went.
Raine got to the club and had her wand in her hand ready for anything that might happen. "Hello! I got the letter and I am armed whoever you are!" Raine called out as soon as she walked in the door.
@Liliana Walsh
Lili felt a wave of relief fill her as the door opened to reveal her sister. Finding herself covered in shadows, Lili stood there for a second while Raine made her proclamation. Lili let out a little giggle before saying, "It's only me sis, no need to be so dramatic" With that Lili stepped out into the light, though slightly on edge in case her sister acted irrationally.
@Raine Walsh
Raine heard a familiar giggle and she was shocked, she hadn't heard that in years and when her suspicions were confirmed she looked to see her twin sister standing there in all her glory. The blonde stood there shocked before sadness and rage fell upon her.
"Where the hell were you?! You've been gone for two years Liliana!" Tears built up in Raine's eyes but she refused to let them fall.
@Liliana Walsh
Liliana wasn't exactly surprised at her sister's reaction, it was a pretty apt one actually. That being said, it didn't mean that Lili had a good answer for her. Lili stood there for a minute, trying to compose the right words, "Some...I...." Lili took a deep breath before starting again,  "Somethings went down on that trip, and I changed, quite dramatically, and I needed the time to get used to the new me. And I'm not 100% sure dad would accept the new me, sooooo.... Yeah...."
@Raine Walsh
Raine looked at her sister like she was extremely crazy right now, she was not making any kind of sense but it didn't stop the fact that Raine was upset. "Changed?! Changed?! Who cares if you changed Liliana, do you know how worried we all were, how much I've cried and not eaten, I almost died from the damn heartbreak, I almost got put away because my friends and our family thought I was unstable! You could have written a damn letter or even called but you didn't!" Raine was shouting now, her sister was so selfish at times.
"And now you just show up after almost three years saying 'Hey! I changed' that is not how this works Lili!" Raine didn't know what to say anymore.
@Liliana Walsh
"I... oh god, it'll be easier to just show you," Lili says. Walking over to the bar, she opens up one of the cupboards and pulled out a medically sealed blood bag. Lili holds it up for a second so that Raine can clearly see what it is, before tearing with her teeth and starting to drink the substance down. Lili could feel the veins beneath her eyes staring to darken and her visage change as she drinks the succulent substance.
Once the bag is empty, Lili throws it in the trash and turns to her sister, "It's how thing had to work so I didn't accidentally kill you or dad."
@Raine Walsh
Raine was confused on what Lili was talking about but she stood there watching as Liliana pulled out what looked like a blood bag, what the hell? Raine was confused until she saw her sister.. Drinking it?! The veins popped out and it all made sense. Her twin sister was a vampire. Raine looked at the trash can that the blood bag was thrown into and the blonde looked at Lili.
"You could have at least wrote to explain that you were okay in the least" Raine managed to get those words out of her mouth before she sat down at a table.
@Liliana Walsh
"From my understanding, Mom didn't let go, and any hint that I may have sent would have gotten her hurt. It was safest for everyone if I was dead for a couple years, it's not that far from the truth." Lili paused for a number of beats. When she started to speak again, it was in a much more reserved tone, "I was scared of myself, and never wish you guys to see me as I was at that point of time."
@Raine Walsh
Raine had to glare at her sister when she brought up how it was easier to be dead then to actually send a letter of a sort. "Bullshit! Mom wasn't the only one looking for you Liliana, do you know how many times I cried myself to sleep? I jumped at every lead to find you even though it was bullshit, so I don't want to hear the excuses that you thought it would be easier to be dead" Raine started.
"I'm your damn twin sister Liliana, it may have hurt mom and dad but it hurt me the most, you and I shared everything together, now I feel like I don't know you anymore" Raine let a few tears fall.
@Liliana Walsh
Lili just stood there and allowed her sister to let it all out. She knew what her sister was saying wasn't wrong. As Raine started to actually break down, Lili took a couple steps forward before wrapping her arms around her sister, "It's okay, I'm here again, and I don't plan on going anywhere," Lili said, trying her best to confort her sister.
@Raine Walsh
Raine was still upset when it came to coming face to face with Lili once more, Raine watched as Lili wrapped her arms around her and it took a few moments before the blonde wrapped her arms around her sister and cried. "I hate you for making me cry" Raine managed to get out.
@Liliana Walsh
There was a small sense of relief when Raine finally wrapped her arms around Liliana. A sad smile formed on Lili's lips at her sister's comment. "Yeah, I deserve that," Lili said sadly as her shirt slowly got wetter from her sister's tears. "I'm here now though, and I plan on sticking around."
@Raine Walsh
Raine didn't know if she could believe her sister, it hurt her to know she was gone for years but turned out to be alive. "Well I will believe it when I see it, I don't know if I can trust that you won't leave again" Raine explained to her sister.
@Liliana Walsh
While the doubts stung a little, but Lili also couldn't blame her sister for having that viewpoint. "I'll prove it to you, just you wait and see," Lili stated with conviction. "I've already invested in this place, going to be opening up soon. I've laid down roots here," Lili attempted to reassure her sister.
@Raine Walsh
The blonde looked at her twin sister standing in front of her. She wanted to believe her she really did but she also didn't want to be hurt again. "Well I will definitely wait for you to prove it to me then" Raine said to her.
@Liliana Walsh
"As I said, I intend to," Lili states, before finally backing away from her sister and making her way over to the bar. Pulling a rather nice bottle of muggle whisky off the shelf, Lili pours herself a glass before turning to her sister and holding the bottle up, "Want some?"
@Raine Walsh
Raine didn't want to be harsh but she also knew that her sister hurt her, broke whatever trust and faith she had in her twin like she meant nothing. When asked if she wanted a drink Raine simply nodded her head. "Sure" Raine took a seat at a random table and looked around.
@Liliana Walsh
Lili dragged another glass out from behind the counter and started to pour the amber liquid into it, "So, I will admit that I didn't have the ability to keep up with the happenings in your life, so, anything notable happen, other than me disappearing of course." By the time that Liliana had finished talking, she had poured out a drink for her dear sister and made her way over to the table that said girl was currently inhabiting. "There you go," Lili commented as she set the drink down.
@Raine Walsh
Raine watched as Lili poured the liquid into a glass for her, when asked what happened in Raine's life besides Liliana going missing, she simply sighed a bit before shrugging. "Nothing really, still trying to suck up all the courage and tell Gaston how I feel about him, but it's so hard" she took a sip of the liquid and had to admit it tasted good.
@Liliana Walsh
Lili couldn't help but laugh at her sister's predicament, "Having fallen in love while I was away, let me just tell you sis, it ain't worth shit," Liliana commented, bitterness seeping into her voice. Following her comment, Lili downed her entire drink before pouring herself a new one. "It's not worth it."
@Raine Walsh
When her newly returned vampire twin sister mentioned love and Raine shook her head almost immediately. "No, it's nothing like that Liliana, Gaston and I have been best friends since we were in Hogwarts, you met him. Gaston Shaw. He will always be one of my best friends" there was no way Liliana was finding out her feelings for Gaston.
@Liliana Walsh
Lili gave her sister a flat look, "Sis, who are you trying to fool with that. You've got a crush, I know the signs." She held her gaze at her sister for a couple more seconds before turning back to your drink. "So, you working at all, supporting yourself?" Liliana asked, desperately trying to change the topic so more of her bitterness doesn't bleed through.
@Raine Walsh
Raine hated how Liliana disappeared and then came back and acted like she knew a damn thing about her now. "So what if I do? He's been there for me since you disappeared, I've cried on his shoulder plenty of times" Raine wasn't guilty for liking Gaston. "I do work yes, I work in Diagon Alley" Raine answered.
@Liliana Walsh
Liliana could only help but smirk at the indignation in her sister's voice, "So sister, learn from my mistakes and ignore it." Liliana drowned another drink. "Well, sounds like a good gig, glad you are doing something with yourself. If anything ever comes up at the job, know you have a place here if you want it."
@Raine Walsh
Page 1 of 2 • 1, 2
---
Permissions in this forum:

You cannot reply to topics in this forum