current time
Jan. 2021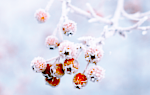 staff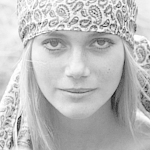 Admin Xaria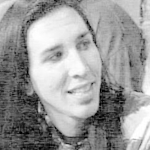 Admin Jules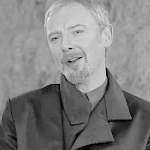 Admin Violet
Who is online?
In total there are
7
users online :: 1 Registered, 0 Hidden and 6 Guests
James Potter
Most users ever online was
139
on Wed Jul 03, 2019 9:12 am
Credits
Skin & graphics made by Xaria. The Harry Potter franchise belongs to J.K. Rowling. All original characters belong to the respective user that made them along with their posts. No copyright infringement intended.
It had been a just a few weeks as the girl attended to university and she had tried to keep up with everything. But yeah today was weekend so the girl was just sitting at the library and reading the book there, not related to her studies or homework. She just needed some time away from homework. She could have gone outside but she didn't feel like it today. She knows she has still spaces to explore but there is still time for it.
Indigo had gone to the library to return a few books, but wasn't thinking of staying there. There were the usual suspects dotted about: those who were desperately trying to construct essays before the next day, or those who had fallen asleep in the early hours of Saturday morning and hadn't woken up yet. One girl sort of stood out though. She didn't have a mirage of books and papers and parchments and different coloured inks to highlight: she was just reading a single book.
He approached her.
"Excuse me?"
@Mariah Dolorez
Mariah was so into her book that she didn't really notice that someone had approached her until the person spoke there. She looked up from her book and smiled. "Do you need something?" she asked there with a small smile on her face. She didn't get why he had to disturb her reading there now.
@indigo Macmillan
She was sort of sweet. Good. He needed someone fairly malleable.
"I was wondering if you were interested in earning a little extra money?"
He came straight out with it. There was no need to tip-toe around.
"I understand some students struggle a little, and this could be an opportunity for you to help a fellow student out (me), whilst being paid for it. Are you interested?"
He had a habit of sounding very haughty when he talked. He understood that
some
students struggled financially - yeah - but clearly
not him
though. He was dressed to impress as always.
@Mariah Dolorez
Mariah eyed this guy and wondered what to say about this offer he was offering. There must have been some catch to all this. She didn't really need the money, she had it enough. She wasn't really struggling.
"Watch the catch in all this? What you need to do for it?" she asked there before she even decided to say. "I won't say yes or no until you explain how and why," she added with a small smile. "Oh, and I'm not really struggling financially," she said with a small smile.
@Indigo Macmillan

"Let me explain."
He sat down next to her, without hesitation.
"I have passed by second set of exams for performing memory charms, and I now have written clarification from the Professor to practice on willing participants,"
He took out some parchment from his bag, and slid it over to her. It was signed by the Professor, and someone within the Ministry.
"I realise that you are worried about memory charms being fickle, or that there is a possibility that I may damage your precious memories.

"But this second level clearing means that I am qualified enough that those sorts of assumptions are near impossible. The only mistake I could make would be, in the worst case scenario, something very minor. Like what you had for lunch earlier."
When he finished his explanation, he tried to smile.
"You would be helping me out a lot if you agreed for me to try some memory charms on you."
@Mariah Dolorez
[/b]
Mariah listened to what this guy now said and looked at even thos piece of the paper. She tried to understand everything that was said now. This seemed way to crazy for now. "So you wanna read my memories?" she tried to understand she understood it clearly. "Why you even wanna do all this?" she asked again. This seemed so weird for her. This guy was the oddest person she has ever yet met and she didn't even know his name yet.

@"Indigo Macmilla"

"No,"
He said, trying his best to remain patient with the girl. Did she not know about memory charms? Perhaps her study choice was potions or something. Potions-type people were always like that.
"I want to practice altering your memory.""How else am I going to perfect my magic?"
That was a rhetorical question.
"All what it will be, is I will get you to memorise a sentence or a sequence of numbers. Then I will try to change your memory of it into a different sentence, or number. I want you to genuinely, one-hundred percent believe that it's the thing I told you in the first place.""Memory charms are very intricate magic. It's not just... doing a hand movement and uttering a few words then something spectacular happens. I need to practice targeting specific areas of the memory. Think of your lifetime of memories like a data bank. Millions and millions of memories... I'm trying to find one of those, and change it to something else. It's not a walk in the park, I tell you."
@Mariah Dolorez
Mariah listened to him to speak once again and this didn't really make any sense to her at all still but she decided to stop asking these stupid questions. So the girl just stared at him for a while. She wished that she just could go back to her book now and this guy would just find some other guinea pig.
"Why me tho?" she had to ask it. She couldn't ask it. "I kind of do understand what you mean but I think it's better if you want some other person as your guinea pig," she said with a small smile. She tried to be nice as the possible saying no. She didn't really want her memories to be altered anyway.
@Indigo Macmillan

"Because you're a student, and I thought you might want to help me out. Clearly not, though."
He sighed dramatically, and ran a hand through his blond hair.
"It's not a-- a guinea pig! You saw that I have clearance to perform these spells. But if you are really that worried about the slight chance that you may believe you had casserole for dinner instead of pasta..."
Fine. He would stop there.
"I'm Indigo Macmillan, by the way,"
She may as well know who had been asking her these questions.
"And who are you?"
@Mariah Dolorez
Mariah just sighed. She would help if it was something she did actually understand how it did work. Also this paper didn't make her feel any better really.
"If you say its legal. There is just so easy way to fake one document nowadays. But yeah I'm not worried that but just don't feel like its a good idea," she said with a small smile. It just didn't feel right thing to do.
"Oh hey. I'm Mariah Dolorez," she said her own name too. "It has been erm .. nice to meet you, Indigo," she wasn't sure which word to use there.
@Indigo Macmillan

"No, I appreciate you being sceptical, actually, now that I think about it. It means that you're not a complete moron."
He didn't think that she was at all. Morons were easier to perform memory charms on anyway. Female brains were more difficult than male ones as well, in his experience. He wanted the challenge.
"If you don't feel comfortable about it, then I needn't go on. But if you change your mind at all in the near future, I could always get the professor to clarify."
He smirked, all of a sudden.
"Or! Did I alter his memory into thinking he signed it?"
Indy laughed, enjoying that little joke of his.
@Mariah Dolorez
Mariah nodded her head. "Yeah never been the one," she said with a small smile. It was true since yeah she has never been called one.

"Sure if I change my mind. I will tell you," she added with a small smile. Even if she didn't see her mind changing about it any time soon.

She wasn't sure if he meant it as joke or not so she decided not say anything back and just smile. "Just be careful," she said with a small smile

"Hmm."
She didn't really have a sense of humour, did she? And he thought
he
was considered a bore.
"What are you studying here, anyway?"
@Mariah Dolorez
Mariah was just raised up differently and she just her own morals. She might now yeah have even his kind of sense of humor but it's there. She just sees things differently. "I'm studying to be healer one day. So potions and some other things like," she said there with a small smile on her face.
@Indigo Macmillan

"Right."

Healing wasn't something he was interested in at all. Seeing sick, dying, bleeding, disease-ridden people day-in-day-out. No thank-you.

They probably didn't have much in common.

"I think I'm going to take my chances elsewhere. Thanks all the same." He didn't know why he said thank-you to her. She hadn't been much help to him. Still, there were plenty of others.

Indigo waved goodbye to her, and left.
Mariah knew that she wasn't much help for this guy. She didn't even mind when he decided to leave.

"Good luck finding the person who is willing to be part of your project," she said and waved goodbye back. The hirl went back to her book. A few hours later she left the room too.

---
Permissions in this forum:

You cannot reply to topics in this forum