current time
Apr. 2021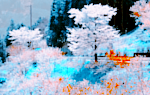 staff
Admin Xaria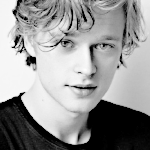 Admin Violet
Who is online?
In total there are
2
users online :: 0 Registered, 0 Hidden and 2 Guests
None
Most users ever online was
139
on Wed Jul 03, 2019 9:12 am
Credits
Skin & graphics made by Xaria. The Harry Potter franchise belongs to J.K. Rowling. All original characters belong to the respective user that made them along with their posts. No copyright infringement intended.
Page 2 of 2 •
1, 2
First topic message reminder :

Wanting to get to know his new bunch of students and helping Reed out with the whole school thing, he decided to throw a bit of a party like back home to help get some of these puffs out of their shells.

The common room had been decked out with a George Foreman grill, cornhole, and other party games such as Uno.

"Come on out, y'all! We're gonna have some good ol' fun. I reckon y'all will enjoy it."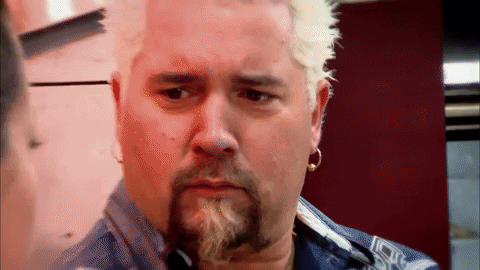 ---
Isabella looked at Mackenzie and she could tell that she wasn't really into to playing this game. "Well I can try to find always some other person as my teammate. Don't wanna force you to play," she said there to the other girl. "Well you are taller than me. So yeah there is that. Lifting weights not my thing," she said with a small smile. "Well I have never yet played it in the team. The quidditch. But throwing things isn't so hard really. I have the quite good accuracy too," she said to Ingrid now.
Penelope walked towards her housemates that were gathered at the cornhole boards.

"What an interesting game..."

She was going to spectate for the moment and eventually join in the fun. What food was going to be served? A snack would be nice...
Mackenzie shrugged her shoulders "I'm not much a sports person. But I can try it. This is some muggle sport, right? " She asked looking at the professor and scratching the back of her neck "I'll probably be rubbish"
"Oh well I think yeah its muggle one. You will do fine. Just focus on trying to get that ball or so into that hole," Cathelyn said now quietly. She knew they might be screwed yes since neither of them know how to play. "You know how to play it Penelope?" she had to ask.
Evelyn had been excited when she heard that the Hufflepuffs were having a party of some sort, because she was hoping to find something fun to do with Seul-ki. And she had come down and she said to the closest person. "What's the fesitivies for the night?" she asked with a smile.

Kyle had a call from his dorm about coming out and have fun. The Hufflepuff didn't know what to think and when he got there he saw the rest of his housemates were there and he saw their head of house had all bunch of activities and he looked around. He had a feeling they were having a party of some sort and he was curious on how it could all go. So he crossed his arms and went to the closest person and he had decided to ask. "Would you want to play some games?" he asked.

Tag - Open
Alexia was ready for a party when she heard Professor McDonald talking about having a party of some sort and knew it could be something that she could go to. As she did love her housemates and wanted to enjoy her time with them. So she had went down and she looked around and saw all the activities and she smiled because this was very exciting. And wouldn't mind playing with some students and see just what people were willing to do.
"I'd argue that my spider's much more detail oriented actually!" Darcy yelped in response to Ingrid as he let the spider out of his pocket. In his other hand, he pulled out a wand and cast a charm on his spider that wrapped a protective bubble around it. "He could keep score!"

The room was steadily filling up with other students and Ingrid smiled, it was nice seeing so many of her peers hanging out together. Hufflepuff was really the best house to be in, it didn't take itself too seriously, not like the others.

She bent down and picked up several bean bags. "Alright, I hope he can handle how many points I'm going to get." She tossed the bean bag in her hand, testing the weight, and tossed it lightly underhand, sinking it in the hole in the middle of the cornhole board.
Ji had heard music, and smiled she was sure there was a party going on, and well she of course had to be there. Choosing an outfit with a gold sequin skirt, a black bralette camisole, which she paired with a black blazer and black platform ankle boots. Leaving her hair down in loose waves she went and joined her peers.

"What is going on?" The young lady asked everyone trying to seem like she did not want to throw off that she knew it was a party.
Reed raised an eyebrow at Mackenzie's praising of Wu Tang Clan and referring to them as vintage. There was no way she actually listened to one of their songs. "Mackenzie, I know you like to act as if you know and enjoy music, but you'd turn off Death Grips' 'Get Got' after one second."

Damn, he should've brought his CD copy of The Money Store with him.

"Where's that kid that knows how to charm Muggle tech to work?"
Louis had just spent an entire evening in the library, but he wasn't expecting the sound that greeted him when he entered the common room. Suddenly he was taken away from the stress of studying, and joined the festivities with an open mind. Spotting several fellow hufflepuffs he greeted them with a warm smile, but felt himself gravitating towards Professor Reed.
He hadn't met the Professor before, but had heard his predicament.
"I don't know who you're hoping for, but maybe I can help,"
Louis beamed, believing that he could be of assistance. Charming 'ordinary objects' or, indeed, muggle technology, was one of his specialities.
@Reed Jackson
"I was thinking that one flamboyant kid who talks in nothing but acronyms, but I'll take anyone who can do the job."
Might as well be honest yet fair to the kid.
@Louis Weasley
Louis beamed.

"I don't know who you mean, there," Which surprised him. He seemed to have a knack of memorising names and faces. "All right, I'll see what I can do."

He tried a few things that made absolutely no impact. Somehow he managed to make the player repel dust, and the speaker covers to glitter. Then the entire thing turned pink, with ornate roses all over the casing.

"Hmm... that's interesting," Louis said brightly, smiling through the predicament. He seemed unconcerned about completely altering the Professor's possessions.


Reed frowned slightly when he saw that the kid only managed to turn his boombox into some radio the Disney Princesses barfed all over after drinking too much.

"I'll go hunt down that flamboyant kid..."

With that, holding onto the boombox, he left the common room briefly to see if he got that flamboyant kid's house right.
Reuben opened up the George Foreman grill and decided to power it through magic to, hopefully, not be a fire hazard.

"Who wants some Texan barbecue hot doggy-dogs?" he asked everyone in the room as he began placing the wieners onto the grill's surface.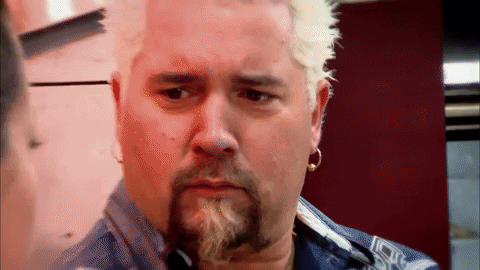 Ji frowned when she watched the professor leave, and just looked around before heading back to her room and grabbed her microphone which was charmed to have her backing and began to rap, hoping that it would help entertain her housemates before professor Jackson returned.

She really did not like to make a show of herself at the school, but this was her house what could it hurt if she could get the house bopping.
Page 2 of 2 •
1, 2
---
Permissions in this forum:

You cannot reply to topics in this forum