current time
Jan. 2021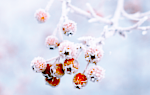 staff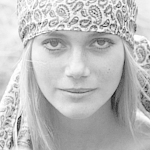 Admin Xaria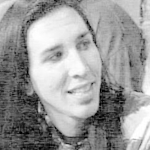 Admin Jules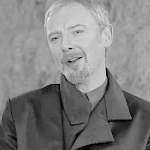 Admin Violet
Who is online?
In total there are
9
users online :: 1 Registered, 0 Hidden and 8 Guests :: 1 Bot
Min-ji Baek
Most users ever online was
139
on Wed Jul 03, 2019 9:12 am
Credits
Skin & graphics made by Xaria. The Harry Potter franchise belongs to J.K. Rowling. All original characters belong to the respective user that made them along with their posts. No copyright infringement intended.
Page 1 of 2 • 1, 2
Wanting to get to know his new bunch of students and helping Reed out with the whole school thing, he decided to throw a bit of a party like back home to help get some of these puffs out of their shells.

The common room had been decked out with a George Foreman grill, cornhole, and other party games such as Uno.

"Come on out, y'all! We're gonna have some good ol' fun. I reckon y'all will enjoy it."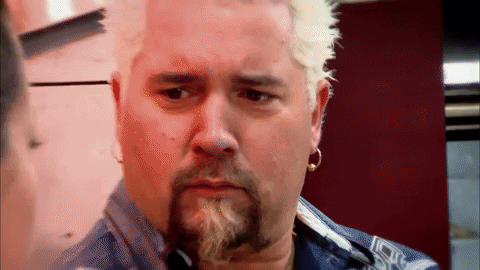 Ingrid hears the yelling from the common rooms and shuts her textbook. She'd been making no progress on her homework, so it was about time for a change of pace. She pulls on a rainbow striped sweater and makes her way to the common room, her eyes widening when she sees the setup for the party.
"Wow, this place is really decked out. Nice work professor."
@Reuben McDonald
Penelope walked into the common room from her dorm still holding one of her school books.

"Wow!"

Some nice, harmless fun. It was something she couldn't pass up. Spotting Ingrid, she waved at her and smiled.
What was going on now? Tucking his spider into his pocket, he made his way into the common room surprised to see it so decked out. If only Al was able to play some games with him!

Ingrid waves back at Penelope and Darcy when they walk in, "look at all of this! Did you know Professor McDonald was going to set all of it up? I didn't hear a thing until he called out."
"Not at all! I was planning to go to sleep as usual actually..."
"Well it's a good thing you're here now, you can't just move between your bed and schoolwork all the time, you need to take some time to unwind once in a while. Homework can wait."
Mackenzie was returning to the common room after an evening walk with Albus when she saw how the room was decorated. "what's going on?" She asked skeptically as she closed the portrait closed behind her
"Welcome back Mackenzie," Ingrid grins, having a pretty good idea of where-or who-Mackenzie had been spending time. "Professor McDonald decided to throw a party in exchange for all our hard work as diligent and thoughtful students."
Mackenzie wasn't the type to enjoy a party. She sighed and stepped more into the room "should have stayed with Albus" she muttered under her breath as she took a seat on one of the couches and looked around. She wished Albus were there. He made her feel more comfortable
He couldn't really pinpoint why, but a part of him wished to be in Mackenzie's place. Brushing it off as he and Al were just friends, Darcy looked around the room some more.

"What are those boards for, Professor?" he asked Reuben.

"Thank you, girly,"
Reuben responded with a smile as he watched more students make their way into the common room one-by-one.
Where was Reed? He was in charge of music and bringing some other things he thought the kids could have fun with.
"That them there are cornhole boards, boy! Give 'em a try!"
He summoned up a list of the
rules
for reference.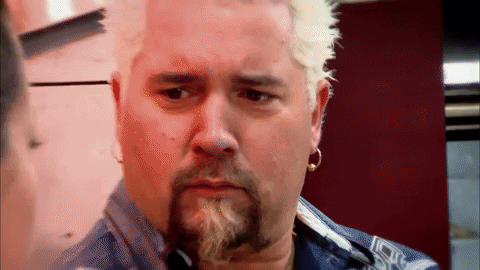 Ingrid's eyes skim the list, ignoring the points allocation because that seemed like it'd be someone else's problem, "get the things in the thing yeah? Easy peasy, want to be on my team Darcy?
Isabella was sitting on her bed and trying to do some homework since the common room was too occupied. But all this talking and other things kept her listening and not focusing on her homework at all. So the girl decided to go check what about all this fuss was.

"Heya everyone. So we have some sort of party?" she asked there with a small smile. She wasn't a big fan of parties but she can get around this. "What we will be doing here?" she asked again.
Reed ran into the common room slightly panting with a huge vintage boombox in one hand and bags full of Muggle party favors in the other.

"Sorry for being last minute, Reuben. Got caught up at HMV..."

He glanced around giving a sheepish smile.

"Wu Tang Clan or Geri Halliwell?"
"Sure!"
answered Darcy cheerfully. Maybe that'll take his mind off of that strange feeling of envy.
@Ingrid Longbottom
Ingrid cheers and walks over to stand next to Darcy, grinning and gently patting his shoulder, "we're gonna clean up, I just know it."

She gave Professor Jackson a blank look, "those are...bands?" Living in the wizarding world left her ignorant of muggle music.
Mackenzie looked up and gave her music choice "Wu Tang clan is good. Vintage." She then stepped to the side line of what the professor called corn hole. She wanted to watch and see how it was done. She twirled a strange of light blonde hair around her finger
Isabella just was watching what everyone did and she quite felt left out from there. She didn't really understand any of these games or didn't even know the bands what was said. "Oh well," she mumbled there now. "So it's some team thing, right? This cornhole," she asked.
"Teams of two," Ingrid says, holding up two fingers. "You can be on Mackenzie's team, though you're already at a disadvantage trying to go against me."
"Well okay. I guess if Mackenzie is okay with it," she said and looked at her. She wasn't sure what Ingrid meant by disadvantage. "Disadvantage? What you mean by that?" she asked to be sure what the other girl meant. "You know how to play it you mean?" she asked again and waited same time Mackenzie to speak up.
"Fun?! I loooooooove fun!"

Where was Evelyn? She wasn't going to miss out on having fun with her bestie!
Mackenzie raised an eyebrow when she got volunteered to play. Mackenzie was not good with sports outside of quidditch. But that was more about her getting aggression out. Being a beater. But she needed to try and be more outgoing "yeah sure. It can't be too hard"
Darcy laughed. Him against Mackenzie? Geez, if only Al was here... Wait a minute. He wasn't supposed to think about that!

"Ingrid's invited me to lift weights before. I felt too small for that..."

"Luckily cornhole seems more about accuracy than distance, Darcy's detail oriented so he'll do great." Ingrid gives him a confident grin. "If I can hit someone flying on a broom with a bludger from all the way across a quidditch pitch, I can probably toss a beanbag in a hole."


Page 1 of 2 • 1, 2
---
Permissions in this forum:

You cannot reply to topics in this forum