current time
Jan. 2021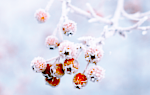 staff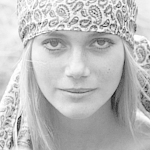 Admin Xaria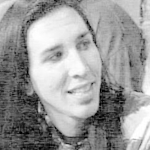 Admin Jules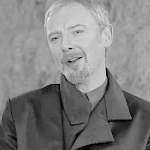 Admin Violet
Who is online?
In total there are
8
users online :: 0 Registered, 0 Hidden and 8 Guests
None
Most users ever online was
139
on Wed Jul 03, 2019 9:12 am
Credits
Skin & graphics made by Xaria. The Harry Potter franchise belongs to J.K. Rowling. All original characters belong to the respective user that made them along with their posts. No copyright infringement intended.
Page 2 of 3 •
1, 2, 3
First topic message reminder :

Rosemary was waiting near the entrance of the haunted house hoping to spot a friend and get in line with them; haunted houses were always better with a friend or two, especially if they're scaredy cats.

Crossing her arms, she scrolled through Instagram trying to resist the urge to take some aesthetic photos while keeping the setting ambiguous. What a struggle. Inspirational quote from Pinterest it is.

"Who wants to be in a group with me?!"
---
"Well the James who starts a slew of rumors about shagging on the train might be looking for more than just hand holding when he sneaks away with his girlfriend." Oh, that might be why it's called the shrieking shack now that Ingrid thinks about it.
"And the corn maze is far from endless, it's just enchanted corn, a grow fast spell and one to make the actual maze."
@Rosemary Dursley
"True... I don't know what goes through his mind. I swear he's the only cousin driven by hormones!"
At least the rest were somewhat normal..?
"Fascinating! I wonder what the corn will be used for once autumn ends."
@Ingrid Longbottom
"My guess is feeding the thousands of owls living here. I really hope they won't have us eating corn pudding for the next several weeks." Ingrid makes a disgusted face and sticks her tongue out.
"I think it's a curse, turns some of the boys at school into total pigs."
@Rosemary Dursley
Well, at least it wouldn't be put to waste.
"There has to be a better way than corn pudding! Like this American thing called cornbread. How many times has Professor McDonald mentioned that?"
Rosemary chuckled at Ingrid's comment.
"I wouldn't say James is a pig..."
@Ingrid Longbottom
"Ooh cornbread is a good idea, but if Professor McDonald starts next class by making us grind up corn for flour I'm blaming you." Ingrid chuckles and nudges Rosemary's side gently.
"Alright, not quite a pig, maybe his transformation into a Belvedere isn't quite complete."
@Rosemary Dursley
"Hey! Can't help me looking into American culture as I might just apply to be an exchange student!"
Just depended on how this year went and how well her family was doing financially.
She dropped her jaw.
"I'd hope my cousin has more respect than that or I'd beat his ass!"
@Ingrid Longbottom
Ingrid laughs, "James should really be more careful about not pissing you off, you'd kick his ass for sure."
"You're not really thinking of leaving Hogwarts are you?" Ingrid looks at her with shock, frowning slightly. "If you went to America you'd be all alone, and I'd lose my best friend."
@Rosemary Dursley
Rosemary chuckled.
"He may have lifted weights for quidditch or whatever, but I can always kick him where it hurts!""It was just an idea to help broaden my perspectives and see what's going on first-hand!"
Her friend did make some great points. She'd have nobody to fall back on in America.
@Ingrid Longbottom
"I bet his muscles have got nothing on mine anyway." Ingrid pulls back the sleeve of her shirt and flexes, she's surprisingly strong. "Being an active beater makes you way stronger than a retired whatever James was."
"There's lots of ways to get involved right here at Hogwarts, if anything it's one of the most important places because that's where all the future leaders are going to be. Though I shudder to think of Pandora Carrow as a future leader."
@Rosemary Dursley
"One of his arms has to be somewhat jacked from wanking..."
Pandora Carrow as a future leader? That thought scared her!
"...We can always give her a nice little nap."
@Ingrid Longbottom
Ingrid chuckles, "all you've got to do is stay to his left then."
"Yeah Pandora being in charge of anything except cleaning toilets is a bit...actually I wouldn't trust her with that much either!" A sleeping curse would only be a temporary fix, unless they sealed her up in the walls... No, Hogwarts architecture shifted too much for that to be a permanent solution.
@Rosemary Dursley
Rosemary bit her lip trying to think of how to
take care
of Carrow...
"If anything else, we might be able to sic some owls on her with some feed..."
@Ingrid Longbottom
"Well we've got plenty of owl feed around us, we can pelt her with some and hope they swoop down at her." She grimaces, "oh but the prefects might step in and get us in trouble again."
@Rosemary Dursley
"Narks bitched at Malfoy for defending her, he might just act as if he never saw a thing!"
Wishful thinking.
"Well, I can dream."
Oh, seemed like they were getting closer to entering the haunted house.
"What scares do you think will be in there?"
@Ingrid Longbottom
"We'd have to do it without getting caught, but then Pandora would just whine to her little prefect friend Malfoy and we'd have to repeat the whole clown show again." Ingrid sticks her tongue out.
She looks up at the haunted house, "well, probably zombies and werewolves. I doubt there will be any actual scares, it's all just people from the ministry in bad costumes after all, maybe some cheap illusion spells." Ingrid smirks and nudges Rosemary's side, "are you scared?"
@Rosemary Dursley
The day she never has to see Carrow's face again was going to be one of the happiest days of her life. Rosemary shook her head at Ingrid's statement.
"Malfoy did get suspended when it came to prefect duties. For all we know, she might fuck up even more!""Me? Scared? Why would I be?"
@Ingrid Longbottom
"At least the rest of the disciplinarians at school aren't totally braindead like Carina, but it's still super annoying to get a lecture from a prefect."
"Isn't the point of a haunted house to scare people?" Ingrid chuckles.
@Rosemary Dursley
"I was just pissed my record might've been tarnished because I was trying to prevent being called that word..."
Well, it was, but...
"I don't get scared easily."
@Ingrid Longbottom
Ingrid grimaced, "yeah, I can't believe Pandora would use that word even as a 'joke.'" She made air quotes to underscore how not a joke it was. "Well I can, she's a bitch."
"Ohh, better be careful who hears you say that." She grinned and wiggled her fingers, "someone might get the idea that you're challenging people to scare you."
@Rosemary Dursley
Rosemary began to secretly hope that Pandora would get knocked up and expelled.
"I can take a challenge! What's scarier is how we force owls to travel in tough weather conditions and environments to deliver mail..."
@Ingrid Longbottom
"Well owls are better than the muggle postal system, where they make people do all that stuff, although I do feel bad making them carry heavy packages."
@Rosemary Dursley
"At least with humans, mostly, they choose to partake in such a system. These owls were forced into it. It's not remotely humane!"
@Ingrid Longbottom
"You're right about that, I've seen the owls coming in and they look exhausted, especially when they have to carry a heavy package. I just don't know if there's a better solution."
@Rosemary Dursley
"There has to be somehow! We have brooms and all sorts of other things! We can even take inspiration from St. Nicholas and his sleigh!"
Wait a minuteee.
"A wizarding postal service that depends on a magical sleigh!"
@Ingrid Longbottom
Ingrid thought for a moment then shook her head, "a postal system that relies on a magic sleigh has the same problems as any other vehicle. If it was possible, we should do what they do in the ministry, where the mail is enchanted to fly to its recipient, but relying on someone's own magic to deliver mail is a little unreliable..."
@Rosemary Dursley
Page 2 of 3 •
1, 2, 3
---
Permissions in this forum:

You cannot reply to topics in this forum