current time
Jan. 2021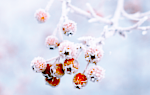 staff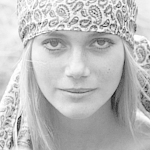 Admin Xaria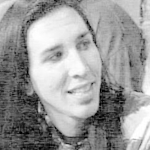 Admin Jules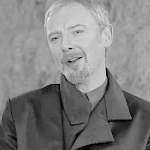 Admin Violet
Who is online?
In total there are
8
users online :: 1 Registered, 0 Hidden and 7 Guests
James Potter
Most users ever online was
139
on Wed Jul 03, 2019 9:12 am
Credits
Skin & graphics made by Xaria. The Harry Potter franchise belongs to J.K. Rowling. All original characters belong to the respective user that made them along with their posts. No copyright infringement intended.
Page 1 of 3 • 1, 2, 3
Rosemary was waiting near the entrance of the haunted house hoping to spot a friend and get in line with them; haunted houses were always better with a friend or two, especially if they're scaredy cats.

Crossing her arms, she scrolled through Instagram trying to resist the urge to take some aesthetic photos while keeping the setting ambiguous. What a struggle. Inspirational quote from Pinterest it is.

"Who wants to be in a group with me?!"
Ingrid walks through the festival grounds munching on a chocolate covered apple, struggling to munch a chocolate covered apple really, those things were a pain. She looked at the various attractions trying to decide which one to visit. She spots Rosemary with her nose buried in her phone and sneaks up behind her slowly.
"Boo!" She says close to her ear and pokes her in the back.
@Rosemary Dursley
She jumped hearing a voice. Turning to see who it was, a huge fat grin grew on her face.
"Oh, Ingrid! You totally caught me by surprise!"
Rosemary tucked her phone away and looked over at the growing line to the haunted house.
"Let's get in line. I don't want it spoiled for me."
@Ingrid Longbottom
"Yup, better hurry up before all the spooks and scares are gone." She laughs and hurries to the end of the line with Rosemary.
"Oh, by the way want some candy?" She holds out a chocolate covered apple with a grinning face drawn on it. Ingrid had actually gotten the second apple to share with a friend, but that was before she realized what a pain they were.
@Rosemary Dursley
"Sure! I love apples! Ever had candy apples? I've made one of them once, and the food coloring made me look like some vampire!"
she responded with a laugh only to cut herself off when the person in front of them gave her the stink eye.
Anyway...
"I find it odd, but not surprising that Al entered a relationship before I did."
Ah, nothing like talking about family.
@Ingrid Longbottom
"Same girl he was spending time with on the train right?" Ingrid carefully breaks off the chocolate shell around her apple. "Well he is getting to that age after all, seems like everyone at school is pairing off."
Ingrid has a vision of a winter formal with every dressed in matching outfits and shudders. She's avoided all the dances up until now, but who knew how long she'd be able to go without attendance being mandatory.
"People here are totally relationship crazy, I can barely walk down the hallway without tripping over a snogging group, it's a public hazard."
@Rosemary Dursley
Rosemary nodded.
"I think her name's Mackenzie Riddle or something. Stranger things have happened."
It just seemed
odd
to her knowing how Al was.
"I'm surprised I haven't encountered full-on intercourse yet going up and down those staircases..."
She really didn't understand the rush to be attached to someone.
@Ingrid Longbottom
"Now that's a much scarier thought than anything that could be in the haunted house!" She shouts, earning a dirty look from the couple holding hands in front of them.
"Mackenzie's in my house actually, so I'm concerned about any fallout if they break up. Do you think they're going to last long?"
@Rosemary Dursley
"Also, I'm very shocked Jamesy only just lost his virginity on that train. I thought he was quite the promiscuous ladies' man."
Guess she was wrong.
"Probably not. Al's the most awkward kid I know."
@Ingrid Longbottom
"Not to jinx Albus and Mackenzie but if they break up I hope she does the dumping, I only want moping and tears to happen in the Slytherin common room far away from me."
Ingrid sighs, "I'd have thought the same thing too. I'm surprised James didn't get in more trouble for that. Although there are all those new policies about pregnancies, so I bet James has something to do with that. I think it's a little unfair that girls get expelled and boys only get suspended, the boy's the most important part in making a baby. Two girls can get it on all day and never get pregnant."
@Rosemary Dursley
She covered her mouth slightly chuckling.
"Al already has it hard enough just by existing!"
Rosemary shrugged wondering if James even got caught.
"What's most strange to me is that he isn't even bragging about who he shagged. I can think of all the blondes he bragged about dating on both my hands..."
@Ingrid Longbottom
"Maybe they weren't a blonde and that's why he's keeping it hush hush." Ingrid chuckles, pulling her naked apple off the stick and just biting into it, smiling as she chews. "He's got a reputation to maintain after all. Luckily that's not a concern of mine." She bounces her black curls playfully.
@Rosemary Dursley
"What's the big deal though if he shagged a brunette or redhead? It'd get more girls to think they have a chance.."
She definitely wasn't seeing where Ingrid might be going with the reputation comment.
@Ingrid Longbottom
"You think I can understand the bizarre maze that is James' brain? Maybe he thinks if he did it with a non-blonde and word got out his mates wouldn't respect him anymore." She shrugs.
"Do you think he's still with that person? If you're that interested maybe you should follow him around and see who he's spending time with."
@Rosemary Dursley
Rosemary shook her head.
"How many mates does he have though? He hasn't played quidditch in years!"
She honestly didn't know too much about her cousin's social life.
"Blanche? They're together all the time."
@Ingrid Longbottom
"Not Blanche, I heard they broke up, didn't they?" Ingrid frowns, "unless they're back together again? Ugh this is getting complicated."
There was so much gossip flying around at Hogwarts it was a bit tough to keep track of, Ingrid mostly just picked up summaries off of the bathroom walls.
"James must have a few friends still, though I don't have any names."
@Rosemary Dursley
"I think they're just close friends. You never see them kiss or anything of that sort."
Damn, why did he of all cousins have to be so hard to figure out?
Hmm...
"Didn't James say something about Harry giving him that invisibility cloak..?"
@Ingrid Longbottom
"That's true." Ingrid smiles and lets out a mock affronted sigh. "Potters always get all the cool magical items, the most powerful item my dad ever held was a sword, and they made him give it back."
"Regardless, you think he's using the cloak to sneak out at night and visit his girlfriend?"
@Rosemary Dursley
Oof.
"Hey, he killed Nagini at least."
If events turned out differently, Rosemary would probably be on some tirade about how misunderstood Nagini was as a figure.
"I'd be more surprised if he wasn't."
@Ingrid Longbottom
Ingrid grins and crosses her arms triumphantly, "sure did. My dad's actually pretty cool you know, my mom too."
"Right, so if he's using the cloak to sneak around after curfew, it means whoever he's dating isn't in his house. Which only narrows it down to most of the school, minus people he's already dated, you and me."
@Rosemary Dursley
"Shit, that's a good point. We might need to start following him around during Hogsmeade weekend..."
Someone outside of Gryffindor really deepened the mystery.
"Neither of us went to the one party dance thing, so we need to keep an eye out at future school functions..."
@Ingrid Longbottom
Ingrid's enjoying trying to get to the bottom of this mystery. "Hogsmeade weekends would be the perfect time for a rendezvous, no professors, most of the other students are otherwise occupied, and I hear there are some really romantic spots. The other day in the Hufflepuff common room people were passing around a parchment full of places to go on dates."
The mention of future school functions makes something click in Ingrid's mind. "Rosemary,
this
is a school function, James is probably meeting up right now!"
@Rosemary Dursley
She raised an eyebrow.
"James never struck me as a romantic. What are the spots?"
Rosemary was a bit too familiar with his mischievous nature...
"I think you may be right! What if he's in this haunted house right now?"
@Ingrid Longbottom
"Well there's Madam Puddifoot's, the shrieking shack, a couple parks off the beaten track." Ingrid struggles to remember the list she'd only glanced at. "I'll track it down and take another look."
Ingrid looks at the haunted house with a discerning eye, "I don't think he's in there. My best guess is he's holed up in the corn maze snogging away, completely ignorant of passing time."
@Rosemary Dursley
"I only hear about the shrieking shack when it comes to shagging not picnic baskets and a rose bouquet."
Hmm...
"He actually might be, but I've heard that maze is endless! He could be anywhere!"
@Ingrid Longbottom
Page 1 of 3 • 1, 2, 3
---
Permissions in this forum:

You cannot reply to topics in this forum