current time
Jan. 2021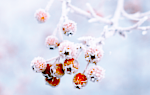 staff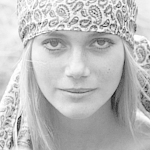 Admin Xaria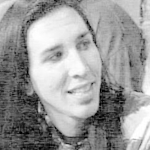 Admin Jules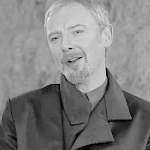 Admin Violet
Who is online?
In total there are
7
users online :: 2 Registered, 0 Hidden and 5 Guests
Carina Malfoy
,
James Potter
Most users ever online was
139
on Wed Jul 03, 2019 9:12 am
Credits
Skin & graphics made by Xaria. The Harry Potter franchise belongs to J.K. Rowling. All original characters belong to the respective user that made them along with their posts. No copyright infringement intended.
Page 1 of 2 • 1, 2
Okay, maybe Victoire was a bit too tipsy. She was perched at the bar area laughing away and slightly flirting with that Aloha Bill fellow who put himself up for bartending that night.

"You have nooo ideaaaaaa," she squealed unable to control herself. She was already pretty weird; a couple glasses of Blue Hawaiians just amped it up exponentially.

Turning to a random person beside her as Aloha Bill was making small talk with another patron, Victoire asked, "Have ya evaaa stuffed yerself full of papayas?"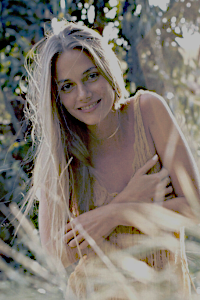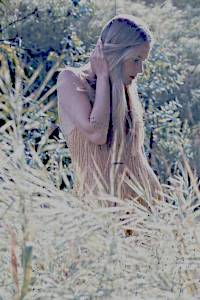 I'm in your eyes
In a crashing wave
Raine had just finished meeting up with her friends when she was getting ready to leave after the bathroom trip she had just taken. She was passing a female who looked like she was in need of assistance, she sighed when she seen a guy about to take advantage and Raine jumped in front of him and the girl.
"You have about five seconds to collect your pinky sized dick and get the hell away from her. Go!" Raine spat and the guy who looked pissed just stomped off and she turned to the girl who was definitely drunk or almost drunk. "Hi, I think we should get out of here and get you somewhere more safer" Raine suggested.
@Victoire Weasley
"Whad'ya meaaaaan?"
Victoire asked a bit in her own little world.
"After Bill's shiiiiiiiiiiiiift we're gonna see the turtlesssssssssss!"
She pointed over to Aloha Bill who was strumming his ukulele as he served a drink to another customer. She was blissfully unaware of the creep sitting next to her.
Sea turtles were cool. She never got to see one up close and personal. She was going to take that damn opportunity no matter how intoxicated!
"Have ya ever seen seaaaaaa turtlessss?"
@Raine Walsh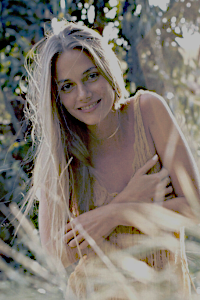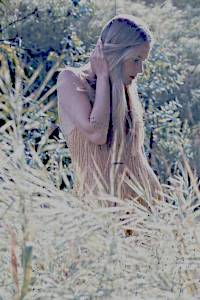 I'm in your eyes
In a crashing wave
Raine couldn't believe just how trashed this other girl was when it came down to it. Raine had to think, she couldn't just leave this girl there with creeps lurking around. Raine thought of an idea and looked at the fellow blonde.
"I have a lot of sea turtles back in my home, did you want to see?" Raine knew this would get her in trouble but she wanted to help the other girl.
@Victoire Weasley
She was
extremely
skeptical as she knew beaches had sea turtles. Was it even legal to own a sea turtle?
"I want prooof! I'll go if Biiiill goesssssss."
Victoire figured she might be given something to sober her up later anyway based on what she remembered of the conversation earlier.
"Whoooooooo errr yaaaaaa?"
@Raine Walsh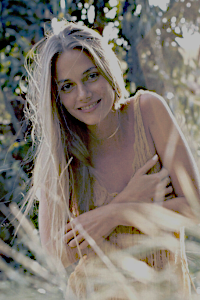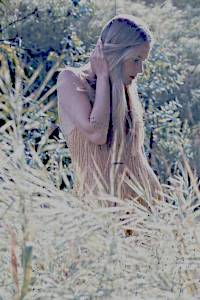 I'm in your eyes
In a crashing wave
Raine knew that this would fall back on her but then she remembered that she lived near a beach and she thought why not? Raine nodded her head and smiled. "Why yes of course, I don't have them in my home but I live by the beach and I always see them. As for Bill, Bill looks really busy but next time for sure he can come" Raine nodded her head.
@Victoire Weasley
"Whoooooooo errr yaaaaaa?"
she asked once again wanting an answer.
Victoire had her stubborn moments, but that mainly happened when she
wasn't
sober and all about fungi.
"Heeee toooolddddddd meeeee he'ddddddddd closeearly tooonight!"
@Raine Walsh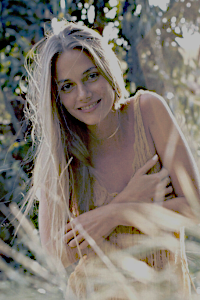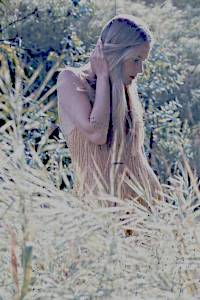 I'm in your eyes
In a crashing wave
Oh yeah Raine was getting frustrated that was for sure, all she wanted to do was help this young girl out and she was making it really difficult to do that. "My name is Raine, who are you?" She asked. Then when this young girl mentioned this Bill guy again she looked around. "Look it's packed and I don't think he can right now, but I promise next time" Raine continued.
@Victoire Weasley
"Viiiiiiiiiiictoireeeeeeeeeeeee's theeeee naaaaaaame!"
Victoire began laughing her ass off amused for no discernible reason.
"It's alwaaaaaaays paaaaaaacked."
@Raine Walsh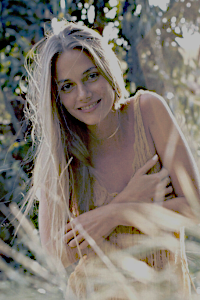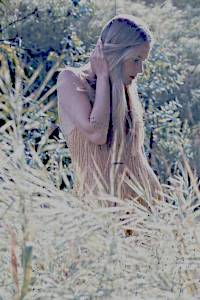 I'm in your eyes
In a crashing wave
Raine knew this was going to be difficult, that was for sure. Raine looked at the girl named Victoire and smiled gently. "Nice to meet you" when the other girl said it was always packed.
"Fine, he can come if he can get this place closed down, if he can't I can always give him the address, sound good?" Raine asked, hell she knew this place wouldn't get closed down in the next few minutes.
@Victoire Weasley
Victoire was returning to her own world yet again decided to ask a question she asked someone else earlier.
"Evaaa stuffed yerself full of papayaaaaaaaaas?"
How nice of a response to another question.
@Raine Walsh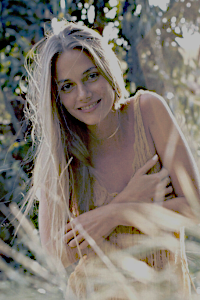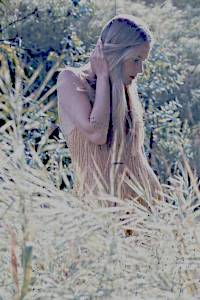 I'm in your eyes
In a crashing wave
When she asked if she ate papayas, Raine sighed but she did think about it. Has she? She doesn't think she has at all in her life. "Honestly never had one" Raine answered.
@Victoire Weasley
"Puh-pie-yaaas are goooooooooood."
Victoire laughed somewhat manically having been somewhat amused by her own anecdote that question originated from.
"I ooonce gota whole bunch of 'em aaaaaaaand I ate them alllllllll in one day."
@Raine Walsh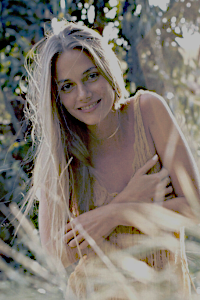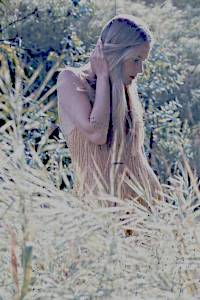 I'm in your eyes
In a crashing wave
Raine listened to the obvious drunk girl and nodded, she had no idea where the hell this conversation was going with papayas and what not. "Well that is good to know, I have to write that on my try list. Anyway are we going or what?" Raine asked.
@Victoire Weasley
"Gooooooooing wheeeeeeeeeere?"
Ah, temporary short term memory. That was always fun.
@Raine Walsh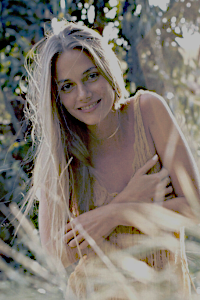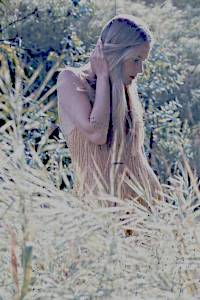 I'm in your eyes
In a crashing wave
Raine wanted to slap herself in the face right about now, was this girl serious? "To go see the sea turtles" was the blonde's response back to the other blonde.
@Victoire Weasley
"Bill saaaaaaaaaaaaid heeeeee wasgonnaaaaa take meeeeeeeeeeeeee!"
Now she was talking in circles.
@Raine Walsh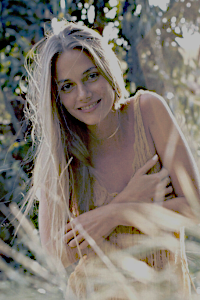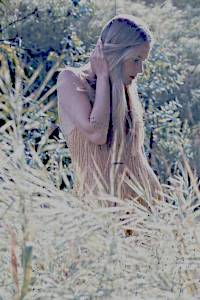 I'm in your eyes
In a crashing wave
Raine sighed as the blonde said the same thing from before. The blonde looked at the bartender and held up one finger for a shot. "Fuck this" she took the tequila shot before getting a refill and downing it again.
@Victoire Weasley
Bill, finding some time to see how Victoire was doing, approached them from the innards of the bar as he pulled out his ukulele to entertain the guests.
"Miss Weasley, I see you have a friend! Pleasure to meet you, I'm Aloha Bill!"
He began strumming a little tune before singing,
"Put the lime in the coconut..."
@Victoire Weasley
@Raine Walsh
"Biiiiiiiiiillllllllllllllllll!"
She paid no mind to Raine's irritant.
"Where's the liiiiiiiiiiimeeeeeeeeee?"
@Raine Walsh
@Aloha Bill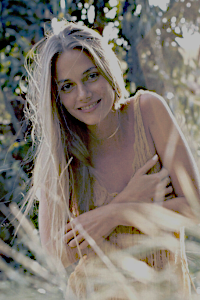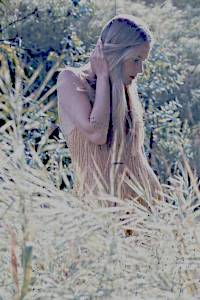 I'm in your eyes
In a crashing wave
Raine continued to take shots when they were approached by a guy who was named Bill. "I am an acquaintance, I wouldn't really say friend" Raine responded before taking another shot.
@Victoire Weasley
@Aloha Bill
"Ah, I see. What's your name?"
He liked to get to know all of his patrons; it was basic customer service plus he always enjoyed meeting new people.
@Raine Walsh
@Victoire Weasley"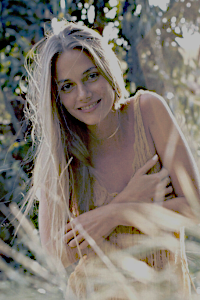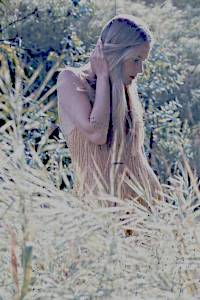 I'm in your eyes
In a crashing wave
When she was asked what her name was from the guy named Aloha Bill, she took a shot. "It's Raine, but not like a shower there is a difference" Raine was never big on alcohol but she was kind of going to have to be tonight if she was going to be sober.
@Victoire Weasley
@Aloha Bill
Bill looked at the shots Raine was taking
"How drunk is she?"
she asked her in a whisper pointing over to Victoire with his thumb.
He felt a responsibility to make sure his patrons wouldn't leave completely shitfaced; that would be very dangerous, and he didn't want anything too bad happening. So, before someone starts drinking, he always made sure to ask if they want a sobering potion before they leave.
"Also, do you want any specials? I recently created the Aloha Maui which consists of a citrus and sugar base, Kraken Dark rum, orange juice, and some coconut flakes. Might be bit of an acquired taste, but it's also experimental."
@Victoire Weasley
@Raine Walsh
Page 1 of 2 • 1, 2
---
Permissions in this forum:

You cannot reply to topics in this forum