current time
Apr. 2021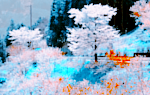 staff
Admin Xaria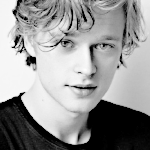 Admin Violet
Who is online?
In total there are
3
users online :: 0 Registered, 0 Hidden and 3 Guests
None
Most users ever online was
139
on Wed Jul 03, 2019 9:12 am
Credits
Skin & graphics made by Xaria. The Harry Potter franchise belongs to J.K. Rowling. All original characters belong to the respective user that made them along with their posts. No copyright infringement intended.
There was another Hogsmeade weekend scheduled for October, and Louis had told Carina that he intended to meet with his sister. They had been dating for a month, and he had assumed she was agreeable to the idea. Still: he would make it up to her.
He had gone to the exotic flower shop in Hogsmeade to procure some more...
ostentatious
plants expected from Professor Belvedere's herbology classes, but had agreed to meet Victoire in the Three Broomsticks. Although, thinking about it, this little shop was right up Victoire's alley. He gazed at the shrivelled, yellow fungi and wondered if she would know the species. It was entirely likely. Perhaps it would be better if they agreed to meet here: he liked seeing her face light up at the sight of species like these.
@Victoire Weasley
When she was on her way bicycling to Hogsmeade, Victoire had gotten distracted for a brief moment and ended up harvesting some spores to experiment with once she returned to her little shack.
Making her way to the store, she accidentally made a dent in the bike rack stationed near the storefront.
"Sorry about that!"
she yelled in no particular direction thinking the right person would hear it.
Victoire got herself and her satchel as together as possible before entering Dogweed and Deathcap. With a smile on her face, she moved slightly disoriented as she found her balance.
"Brotherrrrrrrrrr!"
@Louis Weasley

So I'm a little left of center
I'm a little out of tune
Some say I'm paranormal
So I just bend their spoon
Strange that he was just thinking of her...

Louis beamed as his sister, wavering slightly, entered the shop. Clearly he was unembarrassed by her calling across the small enclosure: if anything, he could believe they were alone together.

"Victoire, Ça va bon?" A usual greeting, before switching to English on approaching her. "I was just thinking about you, being in here. How is university? Are the lessons interesting? Do you have a lot of work to do?" So he was bombarding her with questions. He loved her, and always wanted to know what she was up to: particularly since leaving Shell Cottage.
"Uhh, tres bien!"
It had been a while since she had seen most of her cousins and her siblings as they attended Hogwarts.
"Are you excited to be in your last year?"
Oh, yeah! She was asked questions!
"University's fine! They have a greenhouse even bigger than Hogwarts! I managed to claim my own little corner. Victoire's corner! Cultivating my own parasitic fungi so I can figure out how to control them!""Work? What work? Oh, class work. I do them! I do them really quickly so I can focus on my spores!"
@Louis Weasley

So I'm a little left of center
I'm a little out of tune
Some say I'm paranormal
So I just bend their spoon
"It is exciting," He said, but it was probably the most unconvincing thing he'd ever said.

There was examination worries, worries of moving onto the adult world, worries of not seeing certain faces every day anymore...

"Even bigger?" He repeated, astounded. Sounded like they were well equipped for someone like his sister. "You are being careful, aren't you? No accidents like last time?" He recalled a few instances where things had happened, but he had every confidence that she was knowledgeable enough to deal with difficult species.

Still, he was being brother, and he was being worried.

"There's a new herbology teacher at Hogwarts this year, you probably would have liked him. Sometimes I can't keep up with him though," He admitted, smiling.
She nodded enthusiastically.
"So big I could live in it!"
That was a lot to say as she was happily content living in her slightly run-down shack that was
very
dated.
"Well, I accidentally..."
Oops!
"Actually, that's something I can't say in a public place or to my brother!"
Victoire chuckled brushing off her almost accidental slip-up. He didn't need to know about the consequences of not decontaminating hands.
"Really?! What's he like?! I may have to pay Hogwarts a visit!"
@Louis Weasley

So I'm a little left of center
I'm a little out of tune
Some say I'm paranormal
So I just bend their spoon
"Er... right..."

He didn't know how to feel about her Freudian slip, but this was Victoire here. In the end, he started to chuckle too.

"Well he's... a little excitable. But he tends to go off on a tangent a lot of the time, and when we're learning about things on the NEWT syllabus he says they're too boring and shows us his carnivorous plants. There's been a few accidents, actually..." That should probably be concerning, but Louis couldn't help but like him. "There's something else I need to tell you as well."

Yes - about Carina.

"I started going out with this girl at the beginning of the year."

"What kind of accidents?"
To her, they were a part of the job. That visit to St. Mungo's was pretty awkward...
Victoire cocked her head curiously.
"You have?"
@Louis Weasley

So I'm a little left of center
I'm a little out of tune
Some say I'm paranormal
So I just bend their spoon
"Yeah... her name is Carina."

A dreamy sort of look came over him, and he looked at the fungi surrounding him like Victoire did. Like they were the most wonderful thing in the world.

"She is often misunderstood by others, but in reality she is incredibly sweet. Passionate. She has a lot of fight in her." He smiled apologetically in preparation for the next statement: "And she is also very pretty.

"We went on our first date last month, here in fact."
Misunderstood? In what way? Victoire was a bit skeptical and a part of her thought Louis was too young for the whole dating thing despite barely being an adult, but she wanted him to be happy anyhow.
"You toooook her to this plant shop?!"
She had her moments of taking things literally.
@Louis Weasley

So I'm a little left of center
I'm a little out of tune
Some say I'm paranormal
So I just bend their spoon
---
Permissions in this forum:

You cannot reply to topics in this forum