current time
Jan. 2021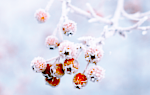 staff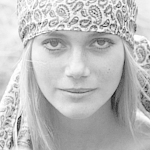 Admin Xaria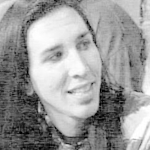 Admin Jules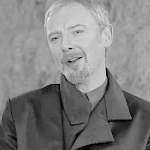 Admin Violet
Who is online?
In total there are
6
users online :: 0 Registered, 0 Hidden and 6 Guests :: 1 Bot
None
Most users ever online was
139
on Wed Jul 03, 2019 9:12 am
Credits
Skin & graphics made by Xaria. The Harry Potter franchise belongs to J.K. Rowling. All original characters belong to the respective user that made them along with their posts. No copyright infringement intended.
Sephy had just finished her dinner and left the restaurant she was at, being pregnant wasn't that much of a treat. She was eating for two and she felt like she was eating like a big since the cravings were coming slowly for her. The young woman was walking the streets of Knockturn Alley in her own head. Sephy knew her pride got in the way of finding the man that knocked her up in the first place, yes the sex was amazing but that didn't mean she wanted him to be there for her, right? The red head had no idea but her thoughts got interrupted when she heard something break.

"Whose there?"
Fred had apparated from Hogsmeade to Diagon, then had a stroll down Knockturn. He knew that he shouldn't be there: particularly as someone who had their wand broken in two halves after Hogwarts expulsion. You never know
who
you might get down these parts. Still, he was a risk taker and... a bit of an idiot.
He got some bloke who was selling ever-filling fruit bowls and took one off his hands for a few galleons. Now he could eat all the grapes he wanted! Provided that it replicated grapes in particular...
Just as he was walking away, however; the bowl slipped from his grasp and... shattered all over the pavement. That was galleons down the drain. He cursed loudly, but a voice had sounded over the top of it. He looked and saw a young woman: pregnant. Probably the last witch he was expecting to see hanging around the streets...
"Sorry love, I dropped my bleeting bowl,"
That was his apology.
"Didn't mean t'scare ya."
Was she okay? Well... he didn't know much about pregnancy. He treated it as though her womb were a bomb: staring at the bump and back to her face as though something was going to explode at any moment.
@Persephone Nightshade
Sephy was kind of shocked it was just a bowl that had broken and fell but that didn't mean it didn't still frighten her. With being almost five months pregnant she was more jumpier then she cared to admit right now. The red head was taken from her thoughts when the guy in front of her asked if she was okay, she subconsciously put one hand on her stomach and nodded.

"I'm fine, just more jumpier then I want to be right now" Sephy answered.
"Crap - I'm sorry."
But that wasn't the point here. The point was, she was pregnant and... well, nice-looking, right? He didn't like to admit it, but a pretty young woman would be more vulnerable here than an old bat with half her teeth missing. People just didn't seem to mess with you if you were really ugly; in Knockturn, anyway. It was probably quite a haven for rougher types.
"Don't mean to sound like a prick or whatever but should ya really be down 'ere?"
He asked, shaping concerned into his brows,
"I just bought this bowl from the dodgiest lookin' geezer ever, and he looked like the type that would slip someone like you a sleeping draught and steal your hair. Can ya apparate when your pregnant?"
He added curiously.
@Persephone Nightshade
Sephy wasn't a fan of people treating her like a fragile creature when it came to her being pregnant. She was anything but that but she knew that not a lot of people were rude and this guy seemed to be a non-rude person. "It's fine, at least you didn't throw some dig at me for being pregnant" Sephy replied, when he began to ask if she could apparate since he didn't think it was safe for her to be out here, she wasn't going to tell him who she was, that she was a death eater because that was suicide.
"They frown upon pregnant woman apparating so I will just walk" Sephy replied.
@Fred Weasley II
"Ah, right."
Also, who would make digs? Was that actually a thing? People were sick in the head, he'd be naive to assume otherwise.
"Well can I, like, er..."
He made a weird gesture like cradling a baby, then one as if he was offering her a fireman's carry, then he gave up. He didn't know
what
he was suggesting here.
"Can I just see ya off somewhere safe?"
He took off his trapper hat, and scratched the top of his head.
"Oh I'm Fred by the way,"
Just Fred for now, hey.
@Persephone Nightshade
When he began to speak and making gestures, Sephy looked at him like he was crazy but she also had no idea what the hell he was doing, but when he finally came out to ask if he can basically walk her, she looked around before shrugging slightly. She honestly didn't like being alone at night but she wouldn't admit that. "If you want sure, I live about ten blocks away" Sephy answered as she began to walk in the direction of her home.
"I'm Persephone but people call me Seph or Sephy" she replied.
@Fred Weasley II
"Easy! Won't take long."
He followed her in the direction that she walked, and told himself not to ask anymore
pregnancy
questions. She probably got very peeved by people asking her a load of questions all the time.
"Right, Sephy. Nice t'meet cha."
... but, well, he really
had
to ask.
"Do you live by yourself?"
It was a bit worrying that a pregnant girl had no support network
at all
. For some reason, it felt like this might be the case. He didn't know why he assumed that. Perhaps all pregnant women on their own looked especially lonely.
@Persephone Nightshade
She heard him catching up to meet up with her, when he said it was night to meet her she simply nodded her head. As they walked he asked if she lived by herself and as she walked Sephy nodded her head. "Yes I do life alone, also doing the pregnancy thing alone to if you were going to ask and what not" Persephone added, that was probably the elephant in the room and what not.
@Fred Weasley II
"Ouch," He grimaced slightly, "That by choice? Not a fan of makin' it easy on yourself, are ya?"

It sounded like it was by choice, anyway. The way that she was very firm with it and didn't really want extra questions...

But Fred wasn't always the type to comply by the rules of social interaction. If he wanted to know something, he generally asked about it without really thinking. She seemed like a nice girl. Why was she doing everything alone? He felt like he should be doing something... useful.


When asked if it was by choice, the red head shrugged a little bit. "Not really, I was drunk and don't know who the father is, I remember his face but never actually got his name so I am doing this alone" Persephone replied like it was normal. To her it was because she was mentally preparing herself for doing this all by herself.
They continued to walk, Persephone's mind wondered to what her baby would be like, she may be a death eater but she loved her baby very much.
@Fred Weasley II
---
Permissions in this forum:

You cannot reply to topics in this forum