current time
Feb. 2021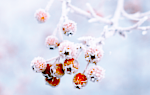 staff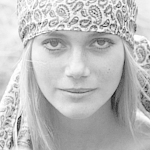 Admin Xaria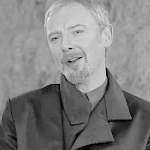 Admin Violet
Who is online?
In total there are
4
users online :: 0 Registered, 0 Hidden and 4 Guests
None
Most users ever online was
139
on Wed Jul 03, 2019 9:12 am
Credits
Skin & graphics made by Xaria. The Harry Potter franchise belongs to J.K. Rowling. All original characters belong to the respective user that made them along with their posts. No copyright infringement intended.
Page 1 of 2 • 1, 2
Macmillan was in the not-so-used bathroom trying to get his homework done awfully last minute. He would've finished it somewhat sooner, but he had been much more occupied with daydreaming about shacking up in Blackrock after graduation.

Hearing a knock at his stall door, he yelled, "Busy!"
It was a silly dare, to go into Moaning Myrtle's bathroom and spend one class skipping in her stall. Spending a whole class period listening to the ghost moan on and on wasn't exactly how Lakelyn wanted to spend her time. But it was either that or History of Magic and she wasn't sure which one would be worse. At least maybe she could give Myrtle a little company this way. So, maybe it wouldn't be as bad. Even if she wasn't sure she could deal with the sobbing…

Either way, she walked into the bathroom to find that the stall she needed to be in for the dare was curiously locked. Did people really come into this bathroom? Apparently so. She knocked on the door, maybe whoever was in there was there for the same reason she was? The answer came that whoever was in there was busy and Lakelyn frowned a bit. "No problem, I'll wait." She said in a voice that didn't sound all too put out for the delay.
He bent down trying to put some fresh ink on his quill. He should start using pens really...
"Aren't there other stalls?"
Macmillan asked in response to the girl he kept waiting.
Might as well make a bathroom buddy.
@Lakelyn Munroe
Lakelyn shrugged at his question, though she then remembered that he wouldn't be able to see her reply because the door was still closed between them. "I guess there is... but I was kind of dared to spend next period in that one." she explained, not really minding that she had to do so. At least she was wasting some time talking with him anyway. "Supposed to be Myrtle's favorite stall or something... you seen her?" she leaned against the wall opposite the stall as she spoke.
"Oh. I just chose some random stall."
Desperate times called for desperate measures.
"Trying to finish up homework before class. I'd rather not be chewed out by the headmaster himself..."
Macmillan recalled,
"Once. I told her I was doing homework and that I wasn't interested, and she went into the sinks crying."
@Lakelyn Munroe
Lakelyn frowned thoughtfully when he said he had just picked a random stall... And obviously Myrtle wasn't in there with him or she was pretty sure that she would hear the wailing of the ghost through the stall door. But she didn't, so the poor girl had to be somewhere else. But where? "The headmaster himself is going to get on your case for missing an assignment?" Must be one hell of an assignment.

"Hmmm... I didn't think it would be so hard to find a ghost literally referred to as Moaning Myrtle. I would have thought it would be much easier. Oh well." The spirit was apparently out or something. Which seemed odd. Wasn't she known to stay in here or something. Then there was the rumor of her hiding in the pipes. Maybe that was the case. "Think she could be hiding in one of the sinks now?" She cast a quick Lumos charm and began peering down the drains, giving a loud curse as she dropped her wand down in one of them, just deep enough that she couldn't reach it.
"He teaches potions, and he gets extremely into it and has extremely high expectations being a NEWTs course."
Ah, how it was to be in such a class.
Hearing the girl curse, Macmillan decided to might as well leave his stuff in the stall and see what had happened. Noticing her looking over the sink, he attempted to investigate.
"Did you drop your wand or something?"
Might as well be helpful in the meantime.
@Lakelyn Munroe
"Got ya, makes sense. I never was all that good with potions anyway." And that was that.

Lakelyn was staring down the pipe when he stepped out of the stall, the wand was visible inside the pipe because it was still lit up where she had been using it more or less like a flashlight. But she just couldn't reach it! She tried sticking her fingers down the drain the best that she could to see if she could somehow reach it but she just couldn't. An exasperated sigh left her as he spoke again. "Umm, yeah. I should have known better. I just can't reach it now." She hadn't given up trying. She should have known something like this would happen. If she wasn't up on her broom then she tended to be pretty clumsy. So, this really wasn't much of a surprise.
Alright, what the fuck does he do now?!
"Accio Lakelyn's wand!"
Who would've thought that the easiest solution would end up being the one to somehow not work?
He furrowed his brows trying to think of a solution. Macmillan knew plungers helped to unclog toilets; maybe it could help get stuff out of a sink drain!
Looking around for a plunger, he crossed his arms having looked around the bathroom and being unable to find one.
"...Do you reckon Myrtle could get it if we somehow find her?"
@Lakelyn Munroe
There was a moment of hope as Macmillan had taken out his own wand and tried to bring her wand to him from the drain. Only... It didn't work. The wand stayed right where it was, shining merrily in the dark drain pipe. What were they going to do now? If Accio hadn't worked... Then maybe she was just screwed and she would have to somehow get the caretaker in here to take the pipe apart or something. She really hoped that wasn't the case.

Then he spoke again and a smile came to her face. "I've heard she hides in the pipes sometimes, so maybe!" It was worth a shot. If only they could find the ghost. She began peering down each drain once more but it was hard enough to see down them with a light, let alone without it. "Myrtle! Are you in there?" She finally called down one of the pipes, hoping that maybe the ghost might come out if she was called for.
Myrtle flew up from one of the toilets after bothering some prefects through their bathtub.

"Oh, hello, is there a problem?"

She waved at Macmillan having talked to him earlier. "If I didn't know you weren't a Potter, I would've thought you were a Potter."

Chuckling, she levitated over to the two students looking down the drain with them.

"I can't help..." Myrtle moved her hand through the sink showing her inability to grab the wand.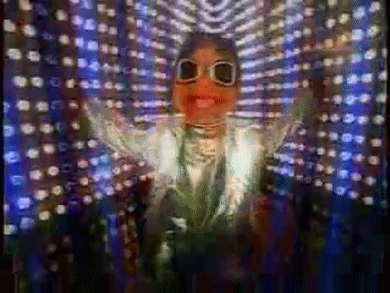 Ugh, once again Myrtle was attempting to flirt with him.
"I've told you before that I'm not interested. You're not my type. I don't date ghosts."
Macmillan looked over at Lakelyn hoping for some sort of good news.
"Goddammit..."
Wait!
"Lakelyn, we could shrink your arm in width! Make it thin enough to fit through the drain."
@Lakelyn Munroe
Lakelyn had to hold back a bit of a giggle when the ghost attempted to flirt with the boy who was trying to help her. Though, she felt a bit bad about it when he so clearly shot her down. She did hope that wouldn't lead to another round of moaning, though. She was bothered enough with the fact she had no idea how she was going to get her wand out... Myrtle was kind of her last hope at this point.

A sigh left her lips when Myrtle showed how her hand went right through the sink instead of being able to grab it. Well, didn't that just suck. Macmillan seemed to think so too if his reaction was anything to go by. "It's okay, Myrtle... Thanks anyway." She offered the ghost a small smile then her attention snapped back to Macmillan as he spoke again and she got a thoughtful look for a moment. "Can you reverse it after? Be kind of hard holding onto my broom or catching a snitch with my arm stuck like that." She just wanted to be sure before she went for it.
"You might want to try and charm some sort of protective shield around you except your arm so that if you do end up in the infirmary, you'll be almost completely salvageable."
That's extremely reassuring.
@Lakelyn Munroe
Yeah, that was not reassuring at all... And easier said than done since she wasn't the best at wandless magic in the first place. But, she guessed that if her shield failed then it would only be herself to blame. So, she went through the process of trying to get the shield in place using wandless magic. By the time it was over, she wasn't sure it had even worked but she held her arm out anyway. "Alright, do it." She said in a nervous tone as she looked away as if she couldn't even watch. She just waited and hoped they could fix whatever after she retrieved her wand.
He had no idea what a protective shield done by wandless magic might look like, but Macmillan was just going to go with it.
"Diminuendo!"
he said pointing his wand at Lakelyn's arm.
@Lakelyn Munroe
Lakelyn wasn't exactly sure that her clumsy attempt at shielding herself had even done anything at all. She couldn't really tell. So, she just held her arm out away from her body as far as she could and hoped for the best.

She squeezed her eyes shut as she waited for the spell to be done. It was a strange feeling, to feel your arm being shrunk down to a width that would fit down in the pipe. One that wasn't entirely pleasant. But as she looked at herself when it was done, she was glad to see that it had worked and only her arm was shrunken. Success!

She grinned towards him and then turned to stick her arm down the pipe. It was nasty... Who knew what all had gone down these pipes before, but she needed her wand. She pulled it out with a woop of triumph, holding it up to show that she had retrieved it. "I can't believe that actually worked!"
"Holy shit!"
He wasn't expecting that to work at all. Sweet! One thing he can be proud of when he hits his head on the pillow in the night!
"Okay, now we need to bring your arm back to normal, um, thickness!"
That was the right word, wasn't it?
Macmillan moved to be between Lakelyn and the sink to prevent her from having to reach down once again.
"Engorgio!"
Hopefully that wouldn't bring her to the infirmary?
@Lakelyn Munroe
Lakelyn was just relieved that she wasn't going to have to go to the hospital wing looking like her whole body was the size of a quill or something. That wouldn't be a fun thing to explain. But it had all worked out and she had been able to get her wand, so it was all good. They had done it! Then she was reminded not to get too excited just yet because she still had to get her arm back to normal. She nodded to him and then waited, hoping it would work.

It did! She felt the strange sensation as her arm grew back to its normal size, a sigh of relief left her even before she began to move her fingers and such to make sure everything worked alright. A triumphant grin came to her lips. "You're a bloody genius." She said, thoroughly shocked and excited that it had actually worked.
Macmillan smiled quite proudly.
"Sometimes I have a good trick or two up my sleeves. Fuckin' asshole of a brother of mine thinks I'm a bloody idiot...""I should probably finish my homework or I can tell Snape why I didn't finish it. Maybe he'll give me a gold star?"
@Lakelyn Munroe
"Gotta love siblings... I'm sure mine have thought I was an idiot a time or two." She responded with a little laugh. Of course, she really knew next to nothing about his family and how they might treat each other or whatever. She just usually assumed that most siblings had relationships like she did with hers.

She shrugged her shoulders when he mentioned Snape giving him a gold star for this. "I doubt it... He'd probably just send me to detention for being a clumsy fool and keeping you from your studies. She said as she put her wand in her pocket for safe keeping.
A little huff of laughter left her lips at his statement.
"I don't think Snape is one for optimism."
@Hyacinth Macmillan
"Good luck with that!" she said with what she hoped was a reassuring smile. She wasn't so hopeful though.

@"Hyacinth Macmillan"
Page 1 of 2 • 1, 2
---
Permissions in this forum:

You cannot reply to topics in this forum