current time
Apr. 2021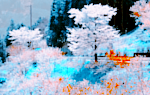 staff
Admin Xaria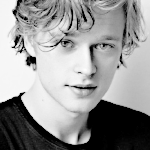 Admin Violet
Who is online?
In total there are
4
users online :: 0 Registered, 0 Hidden and 4 Guests
None
Most users ever online was
139
on Wed Jul 03, 2019 9:12 am
Credits
Skin & graphics made by Xaria. The Harry Potter franchise belongs to J.K. Rowling. All original characters belong to the respective user that made them along with their posts. No copyright infringement intended.
You are invited to a night of mystery and entertainment
You are invited to a masquerade ball
So grab your loved one and don a mask
let the orchestra sweep you off your feet as you dance
into the dawn of the next day
The atrium at the ministry was decked out to that of a old castle, with random stair cases and balconies so that patrons could escape the crowds if they wanted. There was waiters walking around with appetizers of all varieties, a man with a tray of champagne, as well as a open bar for those of legal age. Ivan did not spare any cost in this event as he wanted to show that The Ministry was still for the people, though in  all matters he could care less what so and so thought about a matter.
Ivan was dressed in a black
tux
, and had on a gold and black
Mask
, he mingled with those he decided to come out to the ball and celebrate the fine night with The Ministry.
Pandora decided on one of her favorite black and gold ball gowns and a black lace mask to cover her face. She arrived at the party and saw that not many others had yet made an appearance. She shrugged and made her way around the room waiting for everyone else to get there. Part of her hoped Hades made an appearance
Faye felt quite plain next to the glittery, fancy attire that she was seeing at the ball; but she always preferred simple fabrics for dresses. Also, she couldn't really afford anything too elaborate. Skirting the edges of the dance floor in her
navy blue dress
and plain black mask, she wondered what the fun was of being anonymous. That meant that she'd have a hard time picking out Narks from the crowd. Urgh.
Cassie was actually excited about the ball for once. She wasn't sure why but she was. She had even a very hard time finding the right outfit for herself. She spent actually hours on that. After finding the perfect outfit she got dressed and soon was heading to the ballroom for today. She was so excited about it, she really had a smile on her face. She had no clue what kind of person she might meet here today. The girl walked into the room and smiled still. "This will be an interesting night," she said to herself.
Cassie's outfit
Narkissos, after being vetted for by security, made his way into the atrium donning a basic suit and mask. He went for more of the bare minimum but refined as he wanted to be more low-key during the ball.
He walked around trying to spot Faye until he spotted a lady in a plain navy dress.
"Do I know you?"
@Faye Phiera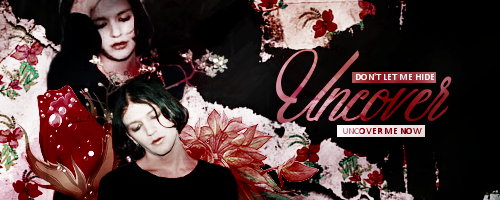 Ashton decided to go to the masquerade event if not just to cause some chaos and maybe meet a few ladies. He wore a simple tux and a black mask over his eyes. His blue eyes moved behind the mask as he surveyed the area around him. He leaned against a wall and waited for more people to arrive
Carina had arrived at the ball wearing a light blue dress and a pair of silver heels. Her hair was curled down her back and her makeup was soft and romantic. She placed her mask on her face and looked around at the handful of others who had arrived so far.
This man sounded a lot like Narkissos. In a strange way, she didn't want it to be him. For a fleeting, bizarre moment of absolute idiocy; she wanted it to be a stranger. She was like a silly, giddy school girl.
"You might be someone I know,"
It was funny how masks made her feel... bold.
"Maybe if you asked me to dance, we could find out."
What a stupid thing to say! Honestly!
@Narkissos Jetson
"That was exactly I was planning to do,"
he responded as he cupped Faye's cheek.
This anonymity allowed Narkissos to feel less restrained. As if he was a totally different person.
"May I ask you to a dance?"
@Faye Phiera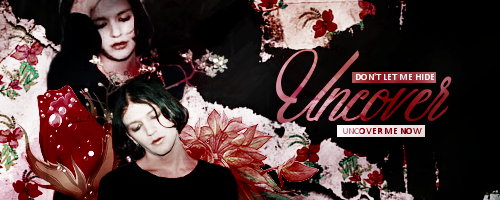 Dressed in a relatively minimalistic
gown
, Edith was at the masquerade ball to report on it for the Prophet and make some moolah from the Ministry.
Why wouldn't she take advantage of the opportunity? A smile grew on her face as she approached the Minister himself.
"Would you like to conduct an interview, Minister?"
@Ivan Feofan
Balls weren't really... his thing. In fact, they were so far away from his thing that he was walking around as though his body were made of tin. Like that one man from that one muggle film, also made of tin...

He was wearing a suit, and it fitted him rather well. Didn't mean he was bloody uncomfortable in it. The mask was itchy to boot. Maybe he could just get away with some mad dance moves in the middle of the floor and leave it at that? The food might be good there too...
As expected, Hermione arrived to the masquerade ball dressed simple and sleek; dressing very flashily was never her thing, even more so now that she's in her forties.

She figured she might've seen her good friend Harry here, but seems like it won't be the case. Oh well, she'll be telling him about it later anyway. For appearance sake, Hermione ended up leaving to go to the ball earlier on due to her husband working at the joke shop; she did sincerely hope he'd muster up the energy and willingness to join her later. Hermione knew balls and Ron never got along very well, and that was okay.

Hmm... She didn't expect to see so many students here.
---
Permissions in this forum:

You cannot reply to topics in this forum