current time
Apr. 2021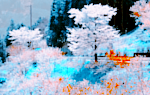 staff
Admin Xaria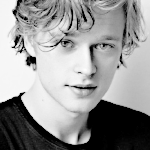 Admin Violet
Who is online?
In total there are
4
users online :: 0 Registered, 0 Hidden and 4 Guests
None
Most users ever online was
139
on Wed Jul 03, 2019 9:12 am
Credits
Skin & graphics made by Xaria. The Harry Potter franchise belongs to J.K. Rowling. All original characters belong to the respective user that made them along with their posts. No copyright infringement intended.
Delilah could not shake the feeling the need for a drink all day, the woman was not used to being around so many worthless kids in her life. In her mind currently not one of her students would make a good dark wizard, there was also the fact that one her younger sisters had the audacity to date a Potter. Walking into the Bloodlust tavern, in a form fitting black mini dress and a pair of bright red heels, she could feel her stress already melt away as the beat of the music hit her.

She made a v-line straight for the bar, and ordered the strongest drink on the menu. Del was there for one thing and one thing only at that was to get blind drunk. Her plan was not to let anyone get in the way of her mission, but the girl was up for surprises.
Samara had a rough day, she needed some kind of magic release and by magic release she meant alcohol, it was the cure for everything even if it truly wasn't. Samara walked into the bar with her cleavage out at the ready, she loved getting free drinks when it came down to things like this. Why was she gifted with a gorgeous body if she couldn't use it? Samara's heels clicked until she got the bar and took a seat. She smiled flirtatiously at the bartender.
"A Malibu, thank you" the bartender practically swooned before he went to make her drink. When it was finished it was placed in front of her and she took a sip while she winked at the bartender.
@Delilah Riddle
Samara Outfit
Hearing a voice that she had heard before, a smirk formed across the woman's face as she turned to look at her.
"Samara, what a surprise running into you here,"
she said with a smile, well this night was looking up already.
To get blind drunk with a beautiful woman, was something that she definitely wanted the night not to end. Who would not want to be surrounded by beautiful people, well Del sure loved it as her hidden passion was a brothel.
@Samara Dane
While she waited for her drink she heard the familiar voice of a woman she had the pleasure to meet a few nights back. "Delilah, how are you on this fine night out?" Samara asked as her drink was placed in front of her and her red lips touched the glass as she took a sip. She put the glass back down after her sip and licked her lips, she looked at the blonde next to her.
@Delilah Riddle
Delilah smiled at the other,
"Hmm, much better that I have run into you,"
she said as she looked at the other knowing that she was going to have fun talking and getting to know this young lady better.
She looked over at the other and could not help but think about her at her place and under the sheets. Delilah did not know what the Samara thought about her, she did want to find out, although she was a little scared at what it would be.
@Samara Dane
Samara continued to drink her drink before smirking at the blonde. She was definitely a gorgeous human being when it came to looks. "If I didn't know any better Ms. Riddle I would say you were flirting with me" Samara pointed out the obvious. Was it hot in here or just her?
@Delilah Riddle
Delilah looked her when she asked if she was flirting with her, well maybe she was a little how could she not the woman was hot.
"Well, look at you, who wouldn't want to be with you?"
She said with a smirk, hoping that would at least get her some points she really did want to see how she was in bed. Flicking her tongue over her lips quickly as she wondered what was going through the other woman's head but at least she had a tall glass of water to look at.
@Samara Dane
Samara knew she was gorgeous and she smirked when it came to Delilah and drank her drink happily. "Why thank you sweetheart, I know I am gorgeous, so are you" the dark haired girl winked at the blonde in front of her before smirking. "So your place or mine?" Samara became blunt as she finished her drink.
@Delilah Riddle
The woman happened to beat her in asking, where they wanted to finish the night. Delilah could feel her heart racing, but she was just excited to have a beautiful woman by her side tonight. Knowing that her sisters were busy at school, she thought that it would be gun to have the woman over at the Riddle manor.
"How about mine, we will have an entire manor to ourselves,"
she suggested with a smile, she also had some choice beverages and drugs there that she would be willing to share with such a beauty.
@Samara Dane
Samara waited for the blonde to process her question before it was finally answered. Samara smirked as she finished her drink. This was going to be a fun night indeed. The woman loved fun, it was a habit that people tried to break but there was no way she was changing her stripes. They were too precious.
"Fantastic, lead the way" she gestured to the door.
@Delilah Riddle
---
Permissions in this forum:

You cannot reply to topics in this forum