current time
Sep. 2020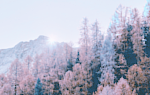 staff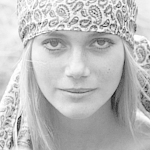 Admin Xaria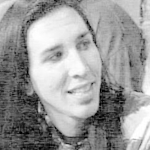 Admin Jules
Admin Topher
Who is online?
In total there are
4
users online :: 0 Registered, 0 Hidden and 4 Guests
None
Most users ever online was
139
on Wed Jul 03, 2019 9:12 am
Credits
Skin & graphics made by Xaria. The Harry Potter franchise belongs to J.K. Rowling. All original characters belong to the respective user that made them along with their posts. No copyright infringement intended.
Sorting Hat Song


Are you afraid of what you'll hear?
Afraid I'll speak the name you fear?
Not Slytherin! Not Gryffindor!
Not Hufflepuff! Not Ravenclaw!
Don't worry, child, I know my job,
You'll learn to laugh, if first you sob
Code:

Post here (post your character getting up as if they are about to get sorted by the hat, their thoughts, feelings etc.)

Top house pick: (what house do you absolutely see your character in)
Second house pick: (your runner up choice)
Last edited by James Potter on Fri Sep 06, 2019 3:19 pm; edited 1 time in total
Calliope had been preparing for this day for months, constantly imagining the scene in her mind, she, of course, had her pick of which house she wanted just like most kids. Getting off the boats had been an experience, of course somehow like rumours tend to, some kids had already heard tales of the how the smallest Hemlock killed someone before she was even double digits.

Making her way up to the stage she'll be the first to admit, it was entertaining watching the kids quickly move away from her in fear. Watching them see her, eyes widen in terror. Oh it was fun, delicious even. She smirked as she straight up her stance and kept walking forward to the head of the group.

Soon enough her name was picked and she sat down, watching the other kids whisper, sure enough she was sure her rumors would fly as she sat there watching, she could almost see the whispers of what she had done fly from one mouth to the next.

Sure she had no intention of hurting anyone, but she found it fun watching them whisper about her. She knew she belonged in one house and one house only and so did everyone else it would seem as they all whispered, some grinning as they watched the newest addition to Hogwarts get her place amongst them.

Top House Pick: Slytherin
Second House pick: If you pick anything but Slytherin I will seriously ask whats wrong with you (I'm kidding) but idk Gryffindor? Idk.

You call it a mistake, I call it who I am.
The idea of being sorted had made Elijah smile because it meant he'd be with family then in a way who would accept him? He was a wolf and knew he'd be faced with prejudices and it was just something that worried him. He wanted to enjoy this moment and he stood in the row with the rest of weery eye students and he looked and thought.

A moment he needed to enjoy and as all his future classmates went up and were in their houses he smiled. Maybe he would finally be accepted and be happy. His brother had been watching him as if he could sense Elijah nerves and the nerves there. They always had been and he had soon heard his name.

"Clarke, Elijah"

Nervous he stepped by and took a seat and looked at the eyes on him. He wondered if they knew who he was and were going to judge him and he had closed his eyes and waited.

Top house pick: Gryffindor
Second house pick: Hufflepuff

Esmeray was nervous but held her head high, staring at no one else but the headmistress whilst she held her sister's hand. They understood the need for the houses but worried they would be taken away from each other, having heard stories of how the houses were horrid to each other. "We stick together, Huginn." She whispered to her twin. She enjoyed how the crowd around them parted, staring at the twins with the strange eyes. She smiled quite viciously, looking as though she were about to eat everyone up and underneath her robes, she touched her dagger for comfort before taking place at the chair, taking a deep breath. She made sure to hold her chin high, clasping her hands together and she put a leg over the other, a smile on her lips as she oozed confidence. "Good day everyone," Esmeray addressed, keeping up the image of being a Lady.

Top house pick: Slytherin
Second house pick: Gryffindor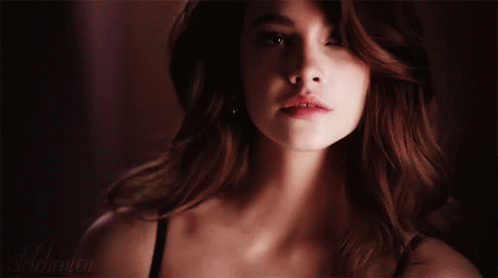 Roman had to admit that it felt weird being sorted with first years when he was fourteen, he however decided to just go with it. The sorting was so weird and not what he had expected when he heard a hat sing he frowned and wondered what on earth did they do here. A hat seriously decided what house you were placed in? How could an object know all that and from the short amount of time that it was on the head? He was curious as to how all this worked and wanted to learn more as he moved up the line he tried to figure out how this was possible but got no where.

When it was his turn Roman sat on the stool and waited for the hat to be placed on his head. He could not keep his mind calm as he waited to hear where he would be placed. His thoughts were on seeing if he could figure out how the hat worked beside being enchanted but got nothing.

Top house pick: Ravenclaw
Second house pick: Gryffindor
I believe Ravenclaw is where you belong your wit and thought is very strong and I can see you are very smart.
Ravenclaw
@Roman Corbyn
---
Permissions in this forum:

You cannot reply to topics in this forum