current time
Sep. 2020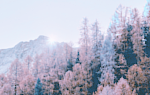 staff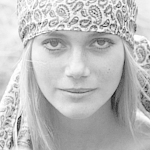 Admin Xaria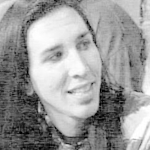 Admin Jules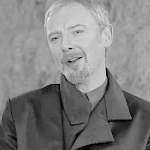 Admin Violet
Who is online?
In total there are
4
users online :: 1 Registered, 0 Hidden and 3 Guests
Alessandro Jilani
Most users ever online was
139
on Wed Jul 03, 2019 7:12 am
Credits
Skin & graphics made by Xaria. The Harry Potter franchise belongs to J.K. Rowling. All original characters belong to the respective user that made them along with their posts. No copyright infringement intended.
Sorting Hat Song


Are you afraid of what you'll hear?
Afraid I'll speak the name you fear?
Not Slytherin! Not Gryffindor!
Not Hufflepuff! Not Ravenclaw!
Don't worry, child, I know my job,
You'll learn to laugh, if first you sob
Code:

Post here (post your character getting up as if they are about to get sorted by the hat, their thoughts, feelings etc.)

Top house pick: (what house do you absolutely see your character in)
Second house pick: (your runner up choice)
Last edited by James Potter on Fri Sep 06, 2019 1:19 pm; edited 1 time in total
Hazel wasn't quite sure how this would end up going, because at Ilvermorny everything was different and in her mind a little bit more organized. She hated that she had to start fresh when she was very much accommodated to her house back home. Although she had to make the best of it, plus it not like she was starting way different, she was only a third year.

The girl had waited with the little children who were standing right by her, and she tried her best to not feel like complete hell, minus her love for children. She couldn't judge the history that Hogwarts had because it was a huge one and she knew Ilvermorny was very little compared to that. She gave the little kid smiles, and how weird it was being sorted with her own siblings who were younger, but she knew it would be a story that would never get old.

She felt the nerves cringing, and it didn't take long for her name.

"Cartwright, Hazel"

Words that caused her to walk straight up to the seat, and take a seat trying to not feel the nerves from any of it because it made her nervous. She didn't know where she would go or how different it would be from her other house at Ilvermorny.

Top house pick: Hufflepuff
Second house pick: Gryffindor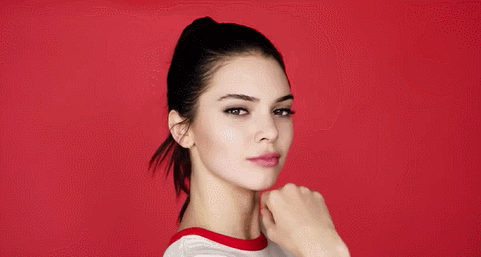 "It has to be... HUFFLEPUFF!"

Hufflepuff
Ariel didn't want to attend Hogwarts, but by her aunt's wishes she decided that she would agree to attend it with hopes of making the best. She kept to herself the entire train ride hoping no one would choose to be her friend and she could name the numerous times she had to shoo people. They weren't worthy of her and she had no plans on them becoming worthy.

She waited impatiently as she watched everyone go and just wanted to get this stupid sorting over with so she could go back to more important matters. Nothing in her mind that involved dealing with people, but she was going to find ways to use what she learned her, or so she thought.

"Moretti, Ariel"

At the call of her name Ariel walked up and had the house placed on her head, and she could smell the old hat, and all she could think about was getting it over with.

Top house pick: Slytherin
Second house pick: Gryffindor
Most certainly it's SLYTHERIN!!
Slytherin
He'd journeyed aboard the Hogwarts Express alone, explicitly refusing others entry to his compartment. There was two to a boat across the lake, and he hadn't spoken a single word to the boy he shared with. The entrance hall had been abuzz with excited whispers and people standing far too close for comfort, but he still hadn't uttered anything. He knew better than that. His Mother would be cross with him, if she ever found out. She was certain that somehow, she would.

"Medina, Jovian."

He had never experienced a feeling of all eyes upon him. He didn't like it. His heart started to hammer inside of chest, and he adverted his eyes solidly to the floor. When the hat was placed upon his head, he thought about how uncomfortable he was. He thought about how he had behaved well so far, and how his parents would be watching him if they were here. He thought about his family, and how he wanted to make them proud. He thought about how many people were looking at him, and he dared not lift his eyes to look back.

There was no excuse for failure, no warrant for being misled.

Top house pick: Slytherin
Second house pick: Hmm any of the others I guess XD

Witchcraft. Killian was right here in a castle promoting sin. How did his parents even allow him to attend such a school in the first place. Was it to avoid the difficult conversations during most of the school year?
Phiera, Killian
.
He was in his thoughts when his name was called; he completely missed his cousin's sorting.
"Am I a sinner?"
he asked the hat that was placed on his head.
"I don't want to be a sinner. Please don't put me somewhere evil."
   Top house pick:
maybe hufflepuff but whatever works best
   Second house pick: (your runner up choice)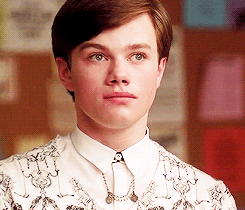 "Hmm... very interesting. I think you underestimate your bravery, but I think you'll make the best of friends in HUFFLEPUFF!"
Hufflepuff
@Killian Phiera
Emerald could only think about how excited she was to be sorted, and also how sad she was that out of her siblings her sorting was going to be at Hogwarts. A line of tradition gone down the drain, and yet Emerald had to admit it was pretty cool. She gave a smirk to her siblings who both looked at her as she had been waiting in line to be sorted, and her excitement.

She didn't know how to feel, but it seemed enchanting.

The first year didn't know where she would end up, but it didn't take long until her name was called. It caused her to look and make her way up to be sorted.

"Cartwright, Emerald"

Taking a seat she had watched as Deputy Head put the hat on her head, and she could feel her nerves forming deep inside. This was going to be a fun night, despite her never ending excitement, and she had been looking out upon waiting for the hat to choose her house.

This would be interesting.

Top house pick: Gryffindor
Second house pick: Slytherin
Florian didn't expect the day of his sorting to come so soon, but here it was. A day that he waited for years, and how his parents were grooming into to hopefully fall into the lines of the average houses of the Valois family, despite Florian believing his fate was going to much different as he waited along with the rest of the students.

It was a thing where he looked excitedly at the others kids being sorted.

He was curious to just what the old hat was saying, but also a little nervous. A talking hat was definitely a interesting thing, but he had seen far more interesting things while living in France with his parents, and his name was soon called.

"Valois, Florian"


The eleven year old looked nervously, as he stepped up. Going over and having the hat placed on his head, he hoped the result would be good. Also knowing there was a good chance he would end up in a different house than the rest of his siblings.

First House Pick: Hufflepuff
Second House Pick: Ravenclaw

"I think you'll have your best growth in HUFFLEPUFF!"
Hufflepuff
@Florian Valois
Things were different for Nicoleta as she came into the office where she knew that she would be sorted into the house where she would spend the rest of her year. She was here as an exchange student, so at least she wouldn't have to be sorted with the first year students where all eyes would be on her. She was meant to be here to blend in, so staying as under the radar as possible was the goal. Though, it was difficult for her not to walk with the same regal movements that her parents had drilled into her from a very young age. She actually had to remind herself to relax her shoulders, to let herself slouch ever so slightly. Of course, the headmaster would know why she was here but no one else could.

She was ushered over to a stool where she was asked to sit down while they got the hat from wherever it was that they kept it. A hat was going to choose her fate? Seemed a little crazy to her but she kept her thoughts to herself as the hat was placed on her head. She only hoped that the thing would put her somewhere that she wouldn't stand out too much, somewhere that she could blend in so that she couldn't be found so easily. Though, she didn't have as much faith in the hat as most who knew of its reputation probably did...

Top house pick: Slytherin?
Second house pick: Anywhere, really?
Alessandro once he arrived at Hogwarts was sent to the Headmaster's office. He had been told he would be sorted separately due to his circumstances. In the past his parents had him tutored secretly to help with his gifts as they called it.

He was told to sit on a stool where a dusty hat was placed on his head, he could not help but think of it as weird. Who was he to judge their traditions though. 'I am just here to watch over Nicole once it is safe life will be back to normal,' he thought to himself he could get through this and his training would come in handy.

Top house pick: Gryffindor
Second house pick: Ravenclaw
You will flourish in GRYFFINDOR!
Gryffindor
---
Permissions in this forum:

You cannot reply to topics in this forum