current time
Apr. 2021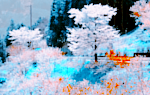 staff
Admin Xaria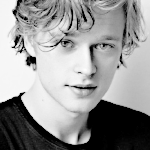 Admin Violet
Who is online?
In total there are
4
users online :: 0 Registered, 0 Hidden and 4 Guests
None
Most users ever online was
139
on Wed Jul 03, 2019 9:12 am
Credits
Skin & graphics made by Xaria. The Harry Potter franchise belongs to J.K. Rowling. All original characters belong to the respective user that made them along with their posts. No copyright infringement intended.
Sorting Hat Song


Are you afraid of what you'll hear?
Afraid I'll speak the name you fear?
Not Slytherin! Not Gryffindor!
Not Hufflepuff! Not Ravenclaw!
Don't worry, child, I know my job,
You'll learn to laugh, if first you sob
Code:

Post here (post your character getting up as if they are about to get sorted by the hat, their thoughts, feelings etc.)

Top house pick: (what house do you absolutely see your character in)
Second house pick: (your runner up choice)
Last edited by James Potter on Fri Sep 06, 2019 3:19 pm; edited 1 time in total
Sibby was nervous to be sorted as she didn't know where she was going to end up. As it just seemed like a pretty big deal, she didn't have the braves for Gryffindor. Art was her life and she had waited and waited.

Her name was called and she walked up to have the hat placed on her hat. God she hoped it wouldn't be the end of the world as she wanted it to be okay.

Top House Pick: Anywhere
Second House Pick: Anywhere
Waiting in this line to be sorted was something he didn't really seem to care that much. The boy seemed to be in his own thoughts most of the time. His life has changed so much and going to this school wasn't in his mind at all. This was just something his parents seemed to want from him according to his aunt. Anyways his name had to be said a few times and even one boy next to him had to poke him. He was at first so confused but then he heard his name again. The boy walked over the chair and sat down. The had was placed on him. All he wished he would be put to the same house as his sister or just not with some smart kids who will make fun of him. He just wanted to have fun and not think about rules every day.

Top house pick: Any house is fine.
Second house pick: Yep same here.
Fiona was definitely trying to adjust to this school as she heard so many stories surrounding it. The school was truly fascinating and the sorting method was good. Like she hoped it would end up being simple as she had been waiting in the office to be sorted. She looked around and sighed, and thought about Angelo. How much it would be to have him right by her side.

A girl could dream, eh?

The hat was soon placed on her head by the person who was orchestrating it and she was all for them. This was going to be a lot of fun once she was done. She hoped that making friends would end up coming easy for her as it couldn't be that hard, everyone seemed pretty nice.

Top house pick: Your Choice
Second house pick: Your Choice
Addison was super excited to be attending Hogwarts. She was excited to make new friends and learn how to control her magic and become a fantastic witch, like her mother. She had made a few friends on the train, she could see them being really close over the next few years.

When they arrived at the school, Addison watched a majority of her classmates get sorted into their houses. She noticed that her friends were in different houses from each other so she felt more comfortable knowing it wouldnt really matter where she got sorted. When her name was called, she went up and and smiled when the hat annoucked her house.

Top house pick: n/a
Second house pick: n/a
Malia stood amongst the first years with a confident smirk on her face. The day she was waiting for had finally come and she was all here for it. She wanted to believe that she knew what house was she was going make as her mother was a Slytherin, so it just seemed natural she'd make it. Surely she wasn't sure, but it was where she wanted to go, and show them.

Once her name was called she let out a huge smirk, and gave her a friend a smile. As she walked up and had the hat placed onto her head. "I suppose it's natural where I'll end up?" she asked as she eyed all the tables, but keeping a close eye on the Slytherin table.

Top house pick: Slytherin
Second house pick: Have at it!
Vidar wasn't sure how the whole sorting thing worked here at Hogwarts. It had been a bit of a production back at Durmstrang, but he had ended up where he should have been. He only hoped that it would be the same here at Hogwarts. He waited until his sister had left the office where they had both been called and then he entered. He was led to a little stool that was far too short for him. He took the seat though. At least until the grubby hat was brought out and they placed it on his head. He frowned. He just hoped this thing didn't have lice from some grubby little first year or something.

He knew wherever the hat would send him, he would make that house all the better just for being part of it.

Top House Pick: Slytherin
Second Pick: Idk!
Astrid was the first to go into the office between herself and her twin brother. She wasn't at all nervous, she knew that she could do perfectly well no matter where they put her. It was just in her genetic makeup to succeed. So, any nervousness she might feel was quickly dismissed as she flashed a smile at those who led her to the stool. She sat down rather daintily. Then they put the hat on her head and she thought that this hat had better know what it was talking about and place her properly.

Top House: Slytherin?
Second Pick: Idk?
This was it: her new beginning. She could be whoever she wanted to be! Maybe she should act outgoing, and loud-mouthed, so people will instantly like her! It would be nice to establish a good group of friends that she could sink away into: she didn't enjoy the thought of being alone, despite some of her siblings being at the school.

But, as soon as it was time to get sorted, it was lights up. Camera's ready. She got that feeling of sickness in her stomach that she always got before approaching the paparazzi. They're all vultures. They're there to get you. They can see right through you. Right through your skull!

This hat could see right through her. It could see everything. It was sort of invasive...

Top house pick: Hufflepuff (baking love & friendship wants)
Second house pick: Ravenclaw (imagination)
---
Permissions in this forum:

You cannot reply to topics in this forum