current time
Sep. 2020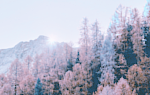 staff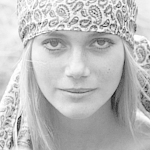 Admin Xaria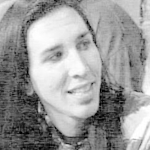 Admin Jules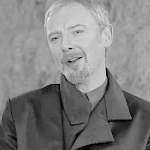 Admin Violet
Who is online?
In total there are
9
users online :: 1 Registered, 0 Hidden and 8 Guests
Elysia Mort
Most users ever online was
139
on Wed Jul 03, 2019 9:12 am
Credits
Skin & graphics made by Xaria. The Harry Potter franchise belongs to J.K. Rowling. All original characters belong to the respective user that made them along with their posts. No copyright infringement intended.
It was one of the days when Aquamarine didn't have classes for University until later of the day. So the young woman had spent the morning shopping at Hogsmeade. Around eleven she felt hungry since she had skipped breakfast today, she had only her morning tea. Now her stomach was making stupid noises which meant it was time to go find something to eat. The first cafe what came to her view was Elixir Cafe, the place where she has yet never been. So Aqua decided to walk in there. She had no clue what to expect from this place. She took a seat somewhere at empty table and soon the waitress brought her menu, but yeah Aqua ordered herself a cup of herbal tea for start. After the waitress left to get her tea she began to look at the menu.
Lili generally didn't trek about during the daytime, vampires were dissuaded against that activity from the first day of their new life. That being said, keeping up appearances was also important, so a point of balance was in order. Since arriving, Lili had taken to coming and going to the Elixir Cafe in the midday hours so that she can be seena bout town while the sun is out. She has a couple hours wiggle room where the path from there to Bloodlines is nice and protected from the sun because of the buildings.
Usually this trip was an in and out affair as to not push her luck, but today, today was different as Lili spotted quite the delectable young woman sitting alone at one of the tables. "Mind some company?" Lili asked as she slides into the seat across from the girl and settling herself into the seat.
@Aquamarine Belvedere
Aquamarine was so busy looking at the menu that she didn't even notice that someone had come over to her table before the person spoke. The young woman looked up fro the menu towards the young woman and smiled. She wasn't sure if to say yes or not this stranger yet. She wondered what would be a good idea.
"No, I don't. Take a seat," she said at the end since yeah some company would be nice actually. She had no clue why this woman had decided to sit here but then again she didn't care much about it. She wasn't sure what to else to say even.
@Liliana Walsh
Lili smiled at the other girl's acceptance of her prescience. As the waitress noticed Lili, sure turned and smiled, "The usual dear," Lili said to the waitress. Then she turned back to her prey, "I hope I am not disturbing your day. Name's Liliana," She said, sticking her hand out for the other girl to shake.
@Aquamarine Belvedere
Aquamarine looked at the woman in front of her now, well who was sitting across here. She didn't really know her at all. "I'll take spaghetti bolognese and that's it," she said there with a small smile on her face. "You aren't disturbing it. Some company is nice actually. I'm Aquamarine, even if people tend to say just Aqua," she said with a small smile playing on her face.
@Liliana Walsh
"Well then, it is very nice to meet you Aqua." Lili said with a genuine smile crossing her face. "Now then, what brings you to this nice cafe today?" Lili said, trying to further break the ice between the two strangers.
@Aquamarine Belvedere
Aquamarine smiled and nodded her head. "It's nice to meet you too, Liliana," she said with a small smile on her face. "I'm here to eat the food of course. Got hungry after some shopping," she answered to the question why she was here. It was the most obvious one out there. "What about you?" she decided to ask even back.
@Liliana Walsh

Twenty | Single | Halfblood | Brave | Intelligent
"I have found myself quite attached to this shop, it makes some delectable treats," Liliana lied deftly, concealing her lack of human taste buds, "I try to make it a habit to come here at lest once a day, it gets me away from work."
@Aquamarine Belvedere
Aquamarine nodded her head, what she said made some sense to her. "Oh, I see. Well, we all have had our favourite places. I usually go to Three Broomstick but decided to give try to this place too," she said with a small smile on her face.
@Liliana Walsh
"I find the Three Broomsticks to generally be more a drinking establishment than a nice afternoon snack establishment, if you follow what I'm saying," Lili left the statement hang in the air for a second before continuing, "Never much been on for drinking, the loss of control, never did like that aspect."
Lili left that statement sit for a number of seconds before letting out a big huff, "That was a little deep wasn't it," Lili joked. "Now then, I imagine your whole life isn't just shopping," Lili fished.
@Aquamarine Belvedere
Aquamarine nodded her head there now. "Well yeah, I guess you could say that. Never really thought about it like that but then again I never go there much evening time, usually lunch," she said with a small smile on her face but she did get what Lillana meant. "I have never been into that too. I do take sips from wine when there is something to celebrate but just one glass, not much more," she said with a smile and she knew people who drunk the whole bottle within the hour even.
"It's fine, don't worry about it," she said with assuring smile. "Of course it's not, shopping is just a hobby. I'm attending to the local University, planning to be professor one day," she said with a proud smile on her face. She knew that some people didn't really see being professor such good thing both Aqua didn't mind it.
@Liliana Walsh
"When I do drink, which I will admit is a nice escape sometimes, I tend towards a nice whisky. I will not do that in public though, can't have people seeing me lose control," Lili commented to the other girl's comment.
Lili's face lights up at the other girl talking about her education, "That's an admirable goal. A good professor can do a lot of good in a child's life. A bad one can also do a lot of bad. Anyways, what type of professor you looking to be?"
@Aquamarine Belvedere
Aqua nodded her head there now. "Well never been whiskey person, I found it bit too bitter, I guess I like sweeter things like wine," she said with a small smile on her face. She wasn't even sure why they discussed alcohol there now.
"I think I will be a more likely good one even if I can be strict and wouldn't tolerate any stupid bullshit," she replied. She knew that she wouldn't let anyone step on her but she wouldn't be someone who asks much from people. She would try to be fair with them.
@Liliana Walsh
Lili let out a little laugh, "Bitterness never bothered me, but I only really developed the taste for whisky after something in my life happened to leave me bitter." Liliana let out another laugh, this time at her own joke.
"That's all well and good, but the plan is the first thing to leave the confrontation, so you can't really know how you react to your students till you are in that environment. Wasn't really what I was asking anyways. What are you studying to be a professor of? I guess that's a more accurate question." Liliana rambled on.
@Aquamarine Belvedere
Aqua knew people had different tastes so she didn't really judge the girl. "Well yeah people like different tastes," she said simply. There wasn't much to say about it really.
"Oh, I see. So true basically. Well, I'm trying to be Astronomy one but if it's taken when I graduated then I can always teach other subjects too since yeah I had pretty good grades in my most classes," she said with a small smile. "Well we will see how it all goes once I graduated from university," she added.
@Liliana Walsh

Twenty | Single | Halfblood | Brave | Intelligent
"Too true, and that should be celebrated, not admonished," Liliana commented, stating something that she had come to believe as she had view a fair bit of vampire society.
"Astronomy, a noble pursuit. Probably one of the least loved teachers because of the call time of the call. Say, have you been keeping up with what the muggles have been finding out about outer space?" Liliana continued her inquiry.
@Aquamarine Belvedere
Aquamarine knew very well people are different and she had no clue about vampire society at all but she didn't even care about that much. She valued people more as who they were. "Exactly," she agreed.
"Well true but I wouldn't mind. Everyone doesn't have to like you always. Some of it but not all of it. Depends about what you exactly talking about." There were so many discoveries by muggles.
@Liliana Walsh
---
Permissions in this forum:

You cannot reply to topics in this forum