current time
Jan. 2021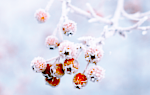 staff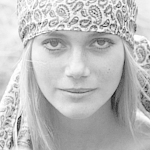 Admin Xaria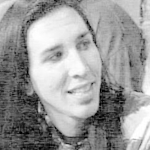 Admin Jules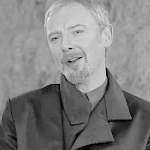 Admin Violet
Who is online?
In total there are
7
users online :: 0 Registered, 0 Hidden and 7 Guests :: 1 Bot
None
Most users ever online was
139
on Wed Jul 03, 2019 9:12 am
Credits
Skin & graphics made by Xaria. The Harry Potter franchise belongs to J.K. Rowling. All original characters belong to the respective user that made them along with their posts. No copyright infringement intended.
Dagger practically laughed for six years when they said this corridor was forbidden and Dagger still found himself walking through the corridor. Sometimes he'd sit down and relax or screw a girl against the wall just for the hell of it. The point was Dagger didn't like rules and he didn't like the student word forbidden either. Anything that was told not to go in or to enter he still did because he was a Vettel, he could do that. The Slytherin had no respect for anyone in this school, he stayed for his education so he could go and do as he pleased.
It was a late night for Cassandra for various reasons, most of which she was keeping well away from the few portraits that hand in her corridor. Her work was interrupted by the sound of something intruding on this place that was supposed to be forbidden.

Slipping out of one of the many rooms she had set up shop in on this floor, Cassandra sneaks through the corridor, eventually finding that it was Dagger that had decided to invade her space. "Not quite the face I was expecting to see, but I am also not surprised, you do have quite a reputation," Cassandra stated, coming into full view, her wand at the ready.
Dagger heard footsteps and was soon met with the face of a Professor. He knew exactly who it was, it was Professor Night and she would be attractive if she wasn't a stick in the mud from time to time. He rolled his eyes. "Well what can I say? I absolutely love keeping people on their toes when it comes to being me" Dagger smirked.
@Cassandra Night
Cassandra watched as the student before her sized her up. She had heard a quite a bit about him, fancied himself a Casanova, though he fell quite short of that title within her experiences, though she had also worked alongside some of the best seducers in the world. "The best people are constantly on their toes without it slowing them down," Cassandra said, trying to impart some amount of wisdom to the student in front of her, after all, that is the main function of teaching.
@Dagger Vettel
Dagger couldn't help but roll his eyes at the woman in front of him. She acted like such a party pooper right now, like why do people have to ruin his night? "Is there a deduction of points I need to know of? If there is I hope you know I'll leave when I want to leave" the Slytherin made sure she knew he was the one that had nothing to loose here.
@Cassandra Night
"I don't particularly care for the point system. Relies too much on peer pressure for it to be actually a useful tool of discipline," Cassandra stated deliberately, while glancing over the boy. After a couple minutes to taking the boy in, Cassandra spoke again, "As long as you stay out of my stuff, I won't have reason to punish you." She left the statement hanging with an aura of dread to her threat. "And don't even think about trying to fuck anyone in this hallway."
@Dagger Vettel
One thing he did like about some Professors here was that they didn't really like the whole point system and hated to use it but the majority did use it. When she mentioned to not touch her stuff he couldn't help but chuckle. "You do know you telling me not to do something is really tempting to go ahead and do it? Really learn how to use your words wisely" Dagger instructed.
When she mentioned about fucking someone in the corridor he chuckled. "Aw that is too late, I've done it at least fifteen times, could be more though, I lost track" Dagger replied honestly.
@Cassandra Night
Cassandra swiveled back around to once again face the boy. "Well then, let me be very particular about my words. If I find you meddling in my stuff, you won't have hands anymore," Cassandra hissed out.
"Not this year you haven't, I would have known, and you'll keep it that way if you don't want to be losing something else. You forget, I know unspeakable things," Cassandra added on, a devilish smile appearing on her face hoping that the boy would push his luck so that she could show off a little bit. As much as she was glad to be away from the beaucracy of the ministry, this new job didn't allow her a lot of places to let loose.
@Dagger Vettel
Dagger couldn't help but chuckle at the threat brought to him when it came to a Professor. "You do know you're a Professor right? And you are threatening a poor student" Dagger couldn't help but chuckle some more.

Dagger looked at her before smirking. "Aw the poor Professor still threatening me, but as for me not doing it this year, I can't make any promises I'm afraid" Dagger replied to her.
"You do know I am an Unspeakable first, Professor second right?" Cassandra countered, a smirk on her face, sincerely hoping that this boy wasn't so misinformed to not understand the amount of leeway given to her because of her job.  "Unspeakables do not make threats, they make promises."
"Well, I'm sure whatever girl you are going to try and drag here would not appreciate getting walked in on, though I have a striking suspicion you might not have too much of an issue with that," Casandra commented, her disgust with the student in front of her coming out as she spoke.
@Dagger Vettel
Dagger simply smirked, this professor definitely had spunk, now if she wasn't such a stick in the mud he'd totally try to fuck her. "Yes I know sweetheart, I'm not that dumb" Dagger exclaimed to her, he truly wasn't even if his methods were known by people as dumb.
"Believe me with my dick inside her she won't give a damn because when I'm done she would have had the best time of her life and I would have gotten the release I truly needed" Dagger replied. He honestly didn't care.
@Cassandra Night
"I'm glad to see our pedigree has still been properly presented to our youth," Cassandra comments as she looks upon this rather self centered student in front of her.
"Let me be frank, anything you think your dick can do to a girl, another girl can do better," Cassandra says simply before turning her back and walking away from the petulant child she had been conversing with.
@Dagger Vettel
When talking about how a girl can do something better then his dick, he couldn't help but chuckle. "So I take it you've never found yourself attracted to a male then if you make that comment, but anyway I can disagree all I want but it seems like you'd fight me on it no matter what I say" oh she was going to be a fun Professor.
@Cassandra Night
---
Permissions in this forum:

You cannot reply to topics in this forum