current time
Apr. 2021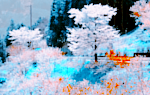 staff
Admin Xaria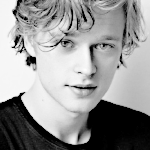 Admin Violet
Who is online?
In total there are
3
users online :: 0 Registered, 0 Hidden and 3 Guests
None
Most users ever online was
139
on Wed Jul 03, 2019 9:12 am
Credits
Skin & graphics made by Xaria. The Harry Potter franchise belongs to J.K. Rowling. All original characters belong to the respective user that made them along with their posts. No copyright infringement intended.
Mackenzie was making her way to the great Hall for dinner when she stopped upon seeing her boyfriend. She walked up to him and bravely took his hand in hers. She was feeling uncharacteristically brave that day for some reason. She smiled up at him as she held his hand "walk me to dinner?" She asked him.
@Albus Potter
@Delilah Riddle
Albus was on his way for some nourishment, and was starved after a long practice, he was glad that dinner was just minutes away an he could satisfy his hunger there instead of sneaking into the kitchens. When Mackenzie walked over to him and took his hand he smiled.
"Of course, my Lil Dove,"
he said as he lifted her hand and kissed it gently, before walking into the hall. Albus was now thinking if only they could sit together it would make the world however what was he going to do that was not going to happen and it made him slightly sad. An idea however popped into his head,
"Want to go to Hogsmeade with me this weekend?"
He asked hoping that she would say yes.
@Delilah Riddle
,
@Mackenzie Riddle
Mackenzie smiled when he called her little dove. She thought it was adorable that he had a nickname for her. As they walked towards the great Hall she leaned against him a bit. When he asked her to join him to hogsmeade she smiled and nodded "I'd love to"
@Albus Potter
Delilah was walking into the dining hall and nearly barfed, was her sister really with that Potter?
"Miss Riddle, no physical displays of affection,"
she said as she put her self between them.
"Riddles do not associate with members of the Potter family, Miss Riddle I thought that we have been through thi?"
she said as she looked at her little sister in the eye ignoring the fact that Albus was right there.
@Mackenzie Riddle
Mackenzie glared at her older sister and actually looked pissed off when she stepped between her and Albus. Her eyes began to shine with a sort of darkness. She gritted her teeth and stepped up to her older sister "And I thought I told you to stay out of my business, Delilah. I don't give a flying hippogriffs ass about who you think I should associate with. So, unless you want me to bring this to professor Snapes attention, I suggest you be on your way."
@Delilah Riddle
@Albus Potter
Albus was thinking of kissing her, just as he felt himself be pushed aside, hearing a voice that just made his blood boil. He glared at the woman as she talked to his girlfriend. He however decided to wait it out as he did not feel like getting in an argument with whoever on staff the woman was.
@Delilah Riddle
,
@Mackenzie Riddle
Delilah just smirked, Headmaster Snape would not bother with such a little matter she knew that.
"Well the headmaster is far too busy to deal with such a small matter, I heard he had a surprise in his office earlier,"
she said as she looked at the Potter boy and without another word grabbed him by his collar and gave a smile before putting him under a sleeping charm.
"Enjoy your sleeping prince,"
she said as she let Albus drop to the ground without a care in the world and left the entrance hall for her cabin.
@Mackenzie Riddle
Mackenzie rolled her eyes and was going to say something when she grabbed Albus and put him to sleep. She watched eyes wide before she realized what was actually going on. "Albus!" She leaned down beside him and tried to wake him up, "Delilah get back here!" She shouted after her sister while trying to wake up Albus.
@Albus Potter
@Delilah Riddle
---
Permissions in this forum:

You cannot reply to topics in this forum