current time
Jan. 2021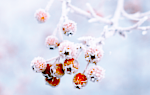 staff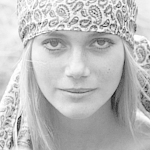 Admin Xaria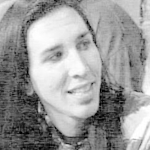 Admin Jules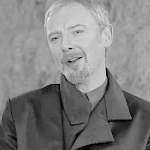 Admin Violet
Who is online?
In total there are
10
users online :: 1 Registered, 0 Hidden and 9 Guests
James Potter
Most users ever online was
139
on Wed Jul 03, 2019 9:12 am
Credits
Skin & graphics made by Xaria. The Harry Potter franchise belongs to J.K. Rowling. All original characters belong to the respective user that made them along with their posts. No copyright infringement intended.
Ebba was ready for the students to come back and had been in her favorite robe and turban ready to bring in another school year in her Divination classroom. She knew most thought of her as the crazy free-spirited professor and that no lie that she was. But she didn't care what people thought and felt that it often fit to her teaching style and she knew she was the fun professor. The witch had so many plans for the year and hoped that the students where ready for them to enter. She had made copies of the curriculum in which went in to this class and had them all placed on each o the desks. Hoping that it gave them an idea of what to expect and she had her crystal ball on her desk.
Taking a seat at her desk Ebba shouted out the hall, "It's open so please come in and take a seat. I hope you all had a good summer, and are ready to get cracking." she said giving them all soft smiles. She loved kids even if most were not the most fond of her but she didn't mind it. Even if she thought Divination was truly an fascinating subject to teach students. All she hoped this year would be good.
Divination Topics for 2020-2021
Astrology
Hepotmology
Palmlstry
Crystal-gazing
Ornithomancy
Tessomancy
Penelope took a seat seeing various charts with the names of planets around the classroom. She had heard some not-so-good things about divination, but she honestly couldn't see what was so bad about it. Did they just not respect the professor? Or work hard?

"Hello, Professor Balewa. I had an amazing summer! I got to go to the Quidditch World Cup!"
Ezekiel didn't want to really go to classes today, he was in the mood to do something else but he knew he needed to go to class so he can finish this year off. He walked into the classroom and took a random seat in the middle but kind of to the back, he waited for the class to begin.

Thank you so much
Adna
from Shadowplay for the set!!
Cathelyn's summer had been the same as others, basically a good one. She was ready to learn about magic once again. The girl walked into the divination classroom. "Hello," she said simply and smiled a bit even. The girl took a seat middle of the classroom. She now had to wait until the class begins.
Jenna didn't waste any time making her way to Divinations, because she was looking forward to the class, because it was her favorite. And she knew that Professor Balewa had thought she was one of her best students to say the least. So she entered the classroom, and saw papers on the table. Giving Professor Balewa, a smile.
"Hey Professor Balewa! I hope you had a good summer."
she smiled as she took a seat, and she decided to ask upon reading the sheet.
"Which one is first professor?"
curious to what this class would consist of.
@Ebba Balewa
Kyle had still been curious to why he took Divination even though the concept seemed interesting and he had enjoyed Professor Balewa personality. So it left him excited as he made his way and entered the class to see that others were already in the class. Giving a smile to the professor he took a seat and began reading the syllabus.

credit goes to
cel
at Shadowplay!
Last edited by Jenna Bishop on Sun Oct 06, 2019 4:42 am; edited 1 time in total
Ezra had been shockingly rather adapt at Divination, and he knew Professor Balewa made sure that he did his best. So he made his way to the class and he entered. Seeing others were already there, the male gave a smirk. Going to take a seat, the male looked down, and he asked.
"So are we going to be learning anything interesting this year, Professor?"
he asked with an eyebrow raised.
@Ebba Balewa

Brandon made his way to Divination to the class hoping for something interesting. The male wanted to know his future and if it'd get better for him. Since he wanted to do something, and he had entered the class, and he took a seat. Before reading the syllabus, and reading all that he could about the subject to see what they'd be learning.
It was all interesting, and he asked.
"So we are getting our fortunes told?"
he asked with a raised eyebrow to the professor.
@Ebba Balewa
Nemmy didn't pay much attention to the Professor's introduction when she got into the class. She just took the class to see what her future had in store for her. Not caring what really was taught, so she had went to the back, and she took a seat. Just wanting the class to begin, but she took some time to read, and she didn't understand what half the things were.
So she asked the Professor,
"What are all these topics?"
asked the witch.
@Ebba Balewa
When it seemed that the bulk of her students came in Ebba gave a smile, the witch was ready for this class to begin, and got up from her desk.
"Now that the bulk of you are here. We may begin."
she said giving a small smile to her class. It was one of her favorite feelings when she was kicking off the new year or term, and was ready to see what it bring.
"I am glad you all have a good summer, and as you can see your course syllabus is in front of you."
she said holding up the paper.
Giving Jenna a small smile and the rest of her students,
"Before we do get started, hello to all who greeted me. And congratulations Miss Skeeter for going to the World Cup. I hope you got a good story there, because I imagine it was good."
she said with a chuckle. Now before she got too off track,
"My summer was also good, got to spend time with family."
the woman said with glee.
As much as she loved to hear about her students summers, the witch knew class had to begin.
"To all who don't know me I am Professor Balewa. I've been teaching at Hogwarts for a long time, and have seen it all. So please don't try to trick me."
she said in a certain tone. She had enough students try and trick her, and she wasn't one for having it. Looking at the course sheet, she had asked.
"Today we will be talking about Astrology, and I'd like to see if anyone of you could tell me exactly what Astrology in Divinations means."
she said with a small smile.
Hoping someone could decipher the difference, and not compare it to Astronomy.
@Cathelyn Shaw
,
@Penelope Skeeter
,
@Jenna Bishop
Cathelyn kept there quiet and tried her best to keep attention what was going on this class once the professor started the class then the girl raised her hand since she wasn't sure if her answer will be right but she decided to just speak up.
"Isn't it have something to with horoscopes? Like Leo, Libra and so on? If I'm not now mistaken. They kind of try to determine what kind of person some could be," she hoped she was on the right track there. She knew she didn't look the answer about constellations like Cassiopeia and s on what was part of Astronomy.
@Ebba Balewa
Roxanne had entered Divinations and took a seat. She liked the class and thought Professor Balewa has been hilarious, nothing more interesting than a woman liking Divination. The girl sat back and she had her arms crossed as she listened.

https://66.media.tumblr.com/736c2720973449fc2a79f52e5b47ef5f/c58d43da0a3f5e60-15/s640x960/6836e4f98b4adf3e9a112a222f3190caaea44ed0.gif" alt="" />
Malia had figured divination would be a little interesting at least, out of all the options it seemed to be her best fit, she walked into the class with her head held high and took a seat in the middle of the class as she did not want to draw too much attention to herself at least at this point in time. She listened to the professor and took notes when she figured the information would be important for the final test. Malia wanted to obtain her high marks in all of her classes and was hoping to be ahead of her classmates at the end of term.
Nebula had been in class trying to take some notes, and she was trying to listen to all she was trying to say, because she wanted to get everything. Hoping she had gotten all she needed and she had looked around to see what everyone was doing.
---
Permissions in this forum:

You cannot reply to topics in this forum