current time
Apr. 2021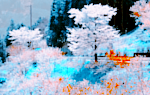 staff
Admin Xaria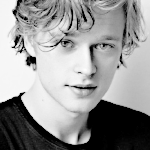 Admin Violet
Who is online?
In total there are
3
users online :: 0 Registered, 0 Hidden and 3 Guests :: 1 Bot
None
Most users ever online was
139
on Wed Jul 03, 2019 9:12 am
Credits
Skin & graphics made by Xaria. The Harry Potter franchise belongs to J.K. Rowling. All original characters belong to the respective user that made them along with their posts. No copyright infringement intended.
Ezra was looking forward to spend time with his little sister who was one of the few people who ever saw his good side, and he would do anything for his little sister. So the Slytherin had thought maybe the two could explore the forest together, knowing damn well it was forbidden. But Ezra didn't care because he wanted to spend time with his sister, and he had been leaning up against a tree waiting for his sister to come and join him in the forest, and when he heard footsteps, he smirked.

"I see you came? I hope this isn't too scary for you." he said giving his little sister a smirk, hoping his sister wasn't scared to explore the woods with him.

@"Isabella Shaw"
Last edited by Ezra Shaw on Fri Sep 13, 2019 1:31 am; edited 1 time in total
Cathelyn was actually excited when her brother Ezra has asked to meet near the Forbidden Forest so they could go in there. She had never expected that but she has heard many different stories about the place but that hasn't made her be scared or anything like that.

Soon she found her brother there and she just shook her head at his question about it being scary. "Yeah I came and this isn't scary for me. I might be hufflepuff but doesn'y mean I'm scared easily," she said with laugh. She was never very easily to be scared.
Last edited by Cathelyn Shaw on Fri Sep 13, 2019 1:46 am; edited 1 time in total
When his sister spoke Ezra let out a chuckle,
"I'm just playing with you, Cat."
he said crossing his mind, he was the only sibling who knew Cat was capable of more than she really let on. And he loved her for that and it was a reason for why they the closest out of the siblings.
"But it's a shame I can't protect my little sister out her anyone."
he sighed. But he knew he needed to ask,
"How's school going so far you?"
he asked with an eyebrow raised.
@Cathelyn Shaw
Cathelyn actually knew she was teasing her since it was something what Ezra did do often. She was already got used with it but still she said things back. "I know you do. I'm not stupid. You love to tease me," she said with a small smile. Cat was someone who never let others step on her and she stood up when needed even. Bravery was something she had for sure. "Well I'm not that little anymore," she said with giggles now. "But school going fine. Could always be better. What about you?"
@Ezra Shaw
Ezra hated that his little sister was growing up, because it was safe to say she was one of the few good things that Ezra had in his life. He cared about his sister more than anything, so teasing her was his way of not being ready to give his little sister up just yet.
"Yeah it's hard to believe you're growing up. You know your the only person who ever sees my nice side."
he said with a chuckle. Leaning against the tree, and listening to his sister talk about how school could better.
That was true, and it was going to get more interesting with the new professor.
"Very true, and it's safe to say it's only going to get more interesting with Severus Snape, being our new headmaster. I feel like it's definitely going to be an age where darkness comes."
he said with a shrug. The wizarding world had been changing all around him, and he was curious how it would end up.
@Cathelyn Shaw

Cathelyn knew that Ezra loved to tease her and she really had came to terms with it, this was just who her brother was and she wouldn't change it. Cat will be always her sister and be there for him, even if she is growing.up to be woman one day too. "Well yeah I do grow up like everyone else. And I have seen many sides of you but I do like the nice you the best. You should show it more often to people," she said with a small smile on her face.
Cat signed when he mentioned the Severus Snape. She wasn't sure how to feel about that guy really. She had heard so many stories about him. "I think I have to agree with you there dear brother. Something will go very wrong soon," she said and nodded her head. Darkness will come eventually to school too.
@Ezra Shaw
Ezra had always been the type of kid who had his guard up all the time. It was just easier that way, and he didn't want to get hurt in any way. When he turned giving her a smirk,
"I do have many sides, and I'll pass on letting it show. I don't need people besides my family hurting me."
he said with a smirk. It took a lot for a person to see his good side.
It was a side he didn't think was worth showing.
"Damn right something will go wrong soon, and I'm not about to see it."
he said, even if his mother was very prone to have a part in it. His mother was one of the most twisted people as they come, and he had turned to Cathelyn and asked,
"How's it going, so far?"
hoping to know more.
@Cathelyn Shaw

Cathelyn knew that her brother was always hiding who he really was just because he wouldn't get hurt. She knew that very well and he didn't like he did it but she more likely herself let everyone be more likely close that distant. You can't say she hasn't been hurt by people before but she never let that get to her. She just kept being herself, the kid who always seems to have smile on her face and be happy. "I guess you are you and me is me. I can't really tell how you should live your life," she said with a small smile on her face.
She just sighed there now about something going wrong soon. She had no clue what her mother was up to these days but then again it was very hard to tell. "So far it has been going good," she said with a shrug. There wasn't much going on in her life for sure right now. "What about yours?" she asked back.
@Ezra Shaw
---
Permissions in this forum:

You cannot reply to topics in this forum