current time
Sep. 2020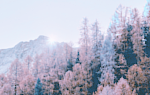 staff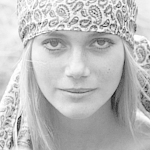 Admin Xaria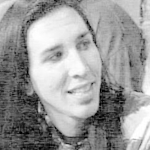 Admin Jules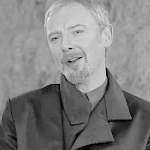 Admin Violet
Who is online?
In total there are
8
users online :: 1 Registered, 0 Hidden and 7 Guests :: 1 Bot
Elysia Mort
Most users ever online was
139
on Wed Jul 03, 2019 9:12 am
Credits
Skin & graphics made by Xaria. The Harry Potter franchise belongs to J.K. Rowling. All original characters belong to the respective user that made them along with their posts. No copyright infringement intended.
Daphne wasn't looking forward to the fact that they were back at school, and she didn't feel like dealing with children. The only thing that kept her in the position that she held was the fact that she saw the students as pawns for the Death Eaters. And she intended to make her mark on the students, but the witch knew in order to deal with kids she needed a drink. So she decided that the first night she got Daphne would go down and drink at the Hog's Head. Walking into the pub, she went up to the bar and she let out a dark smirk. "A glass of vodka, make it strong." she said. Taking the drink, Daphne took a seat and she looked around the bar to see if she could find pray, taking sips of her drink. She was in the mood for some fun.

Tag - Open


Pietro had to get to his shift as a bartender at the Hog's head. He didn't like working the night shifts but he knew he needed to work in order to take care of his little girl. She needed him more then anything and his best friend was babysitting her while he did his job. When he got in he wasn't even semi-situated when a gorgeous girl came in and ordered a vodka. Pietro nodded his head and grabbed a glass and the strongest vodka they had. He poured her half a glass and slid it towards her.
"Anything else?"
@Daphne Cavendish
Skylar entered the bar and felt a few pairs of eyes on her almost immediately. She shook her head and removed the hood on her head to reveal the pixie cut and start tattoos behind her ear. She took a seat next to Daphne as she recognized her from work and ordered a firewhiskey. She was a bit upset that she hadn't seen Diemos lately but she was doing fine none the less.
@Daphne Cavendish
@Pietro piers
After serving the vodka to the young woman, he had asked if she would like anything else and before he could even get his reply he seen another woman come in and take a seat right next to the other girl. He gave the first girl a gesture to wait a moment while he went to get the other girl's order.
"What can I get for you?" Pietro asked.
@Skylar Ashton
@Daphne Cavendish
"I'll take a firewhiskey. And keep them coming. I'm off duty" she said with a wink before leaning back in her chair a bit. She was glad she had the night off. No papers to grade and she didn't have to work at the club till the weekend. She had time to just relax, drink and get high if she so wished
@Pietro piers
When the woman replied about what she would want to drink, Pietro nodded his head and grabbed a glass and a bottle of fire whiskey and poured the drink to the right about and handed it to the other woman.
"Here you go"
@Skylar Ashton
Skylar smiled and took the glass and sipped from it "thanks. This is exactly what I needed. A night away from kids." She said with a laugh and sipped the drink again. She could feel herself relaxing already "I haven't seen you around here before. Are you new?"
@Pietro piers
Pietro nodded his head when she thanked him for the drink he had given her. When she said a night without the kids he didn't think she looked that old to have kids but then again he had a daughter and he was only twenty. "Your own kids or someone else's? As for me I've been here for over a year but I'm usually doing inventory or stocking, I am only bartending a few days a week while doing the inventory or stocking the other days" Pietro explained to her.
@Skylar Ashton
"others. I'm a teacher. I'm the care of magical Creatures professor at Hogwarts" she said with a smile as she was rather proud of her title at the school. When he explained how she hasn't seen him before she nodded "I definitely would have remembered you if I'd seen you before"
@Pietro piers
Daphne didn't like having group conversations with people, and it was lucky she had actually could stay calm with teaching kids. But she had other ways of torturing them, and when a fellow professor had come in Daphne gave a look. It was the Care For Magical Creatures Professor, and she had listened as the pair had a conversation totally ignoring her presence. She decided to chime in,
"It's interesting to see another professor drinking off duty as well. And I don't think we've been formally introduced."
she said giving an smirk.
"The name is Daphne Cavendish."
she smirked.
Taking a sip of her drink and turning to the bartender,
"If you could you get me a round of shots. I hope you don't mind, Professor Ashton."
she said giving a smirk. This was going to get good, but she didn't take lightly to being interrupted, so she needed a pick me up.
@Skylar Ashton
and
@Pietro Piers
Pietro looked at the blonde and shrugged a bit. "Yeah well I know the other bartender got a better job in the Ministry so instead of inventory I got bartender and inventory" he replied.
The other woman who had come in first began to speak to the blonde and he realized they were in fact Professors at Hogwarts or at least that's what he was getting at when he heard the conversation. When asked for shots he grabbed two shot glasses and filled them up with tequila and kept the bottle near him so he can be there to refill.
@Skylar Ashton
and
@Daphne Cavendish
Skylar turned to the brunette female and smiled "Cavendish. That name is familiar. You have siblings, don't you?" She asked wondering if the Sadie girl was her sister. When Daphne ordered shots she chuckled and leaned against the bar "It feels good to get away from it all."
@Daphne Cavendish
@Pietro piers
Daphne has been sitting back watching the two and giving a look to Professor Ashton and letting out a chuckle, "Why don't you get a job away from this bar?" she asked taking a sip of her drink before responding to Professor Ashton she sighed. "I do have many siblings, and I'm sure you are aware of Sadie and Parker Cavendish. The two siblings who like to get on my nerves. Especially Sadie." she said with distaste. Anyone with a brain knew hated her siblings, and was hardest on them.

"Do you any of you have siblings?" she asked with curiosity as she looked up. It was one of the things that humans dealt with that truly was a decline in the world. And when she said it's good to get away from it all. "It is but I'm sure if Snape and Voclain we're here they'd have both of our heads, wouldn't you agree?" she asked as she turned. Even if she knew not all hated the two professors.

@"Pietro Piers" and @"Skylar Ashton"
---
Permissions in this forum:

You cannot reply to topics in this forum