current time
Apr. 2021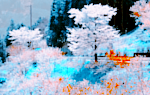 staff
Admin Xaria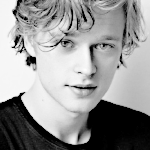 Admin Violet
Who is online?
In total there are
3
users online :: 0 Registered, 0 Hidden and 3 Guests :: 1 Bot
None
Most users ever online was
139
on Wed Jul 03, 2019 9:12 am
Credits
Skin & graphics made by Xaria. The Harry Potter franchise belongs to J.K. Rowling. All original characters belong to the respective user that made them along with their posts. No copyright infringement intended.
Roxanne had been enjoying the fact that she was in her final year, because it meant she didn't have to deal with Hogwarts and could go and try to make a living off social justice, and spend all her time in the muggle world doing graffiti. But she knew that meant someone would end up taking her movement to bring S.W.O.L back and had in mind who to give it do. But today, Roxy had been sending an owl to her Aunt Hermione to talk about her progress that she made. Hoping that her aunt would be proud and she wanted to make her mark on Hogwarts.

So the witch had walked up to the Owlery with the letter in her hand, hoping to not run into a Slytherin or someone who would end up pissing her off and ruining her day. Walking up the steps, Roxy had been focused on getting there and when she got up to the Owlery, she ran into someone and she said. "You know it's polite to not block doorways so that people don't run into you, right?" she asked. Not happy that she ran into someone and she said. "But I am sorry that I didn't see you, but you really should watch where you stand, just saying." she said giving them a smirk.

Tag - Open

Macmillan turned his head to the best of his ability when someone walked into him and got pissed. He pointed down at his feet and raised an eyebrow.
"Isn't it funny how my feet have been glued here for a couple hours and nobody has realized?"
@Roxanne Weasley
Roxanne didn't feel like dealing with stupid people, and when she saw who the person was. She gave him a smirk,
"Well MacMillen maybe you should get that checked out."
she crossed her arms. Roxanne didn't hate anyone unless you were a purist asshole, and she said.
"Or do I need to help you out. Because you guys can't figure out how to get yourself out of problems?"
she asked with a smirk. She didn't get why girls always had to fix guys problems.
@Hyacinth Macmillan
"Don't act like a bloody cunt now,"
Macmillan responded crossing his arms.
"Has it ever occurred to you that maybe my wand isn't within arm's reach?"
Boy, could he not stand people who conveniently lack compassion.
He pointed to the other side of the owlery where his wand was lying near a corner.
@Roxanne Weasley
Roxanne didn't stand for disrepectful comments made against girls, and Macmillen was pushing his buttons when he called her a cunt.
"Didn't your mother tell you it was rude to call a girl a cunt? You are just giving me more reasons not to help you."
she said with a shrug. The witch didn't know any charms to be safe that could help, and she rolled her eyes.
"Well to start, how the hell did you even manage to get yourself stuck in the first place?"
she asked.
@Hyacinth Macmillan
"I was just saying you're being a fucking prick."
A rose thorn pricking his ass.
He looked towards the other side of the owlery.
"Why don't you ask one of your housemates..?"
@Roxanne Weasley
Roxanne rolled her eyes at his comment,
"I'm sure that's what you meant. "
she said looking at him. She did feel bad for him, but she couldn't imagine being stuck. But making him weight sounded so much more fun, and she listened to how she should ask one of her housemates.
"Well if you haven't noticed Macmillan, I hate most Gryffindor and Slytherin boys. But if I had to guess it was Belvedere wasn't it?"
she asked giving him a look, knowing she was probably pissing him off.
@Hyacinth Macmillan
Macmillan really couldn't believe this chick.
"Surprisingly, no. It wasn't James either as he's not malevolent. Are you a political lesbian?"
@Roxanne Weasley
Roxanne didn't understand most boys, and when she found out that it wasn't the two people she thought, and she knew her cousin wasn't like that. "Well I'm sorry they did this. I don't know any good charms to help you. If you want I can go get Professor Cavdndish." she said with her arms crossed. But his next comment she rolled her eyes. "You got me willing to help you. don't ask me a question like that, the answer is no I'm pansexual." she said in a annoyed tone.

@"Hyacinth Macmillian"
"It'd be much more appreciated if my wand was handed back to me. I can figure how to get out of it on my own. I'm just not that good at wandless magic yet you see."
Okay, he definitely couldn't stand the attitude she was giving.
"You should learn some tact from Dursley. Maybe you wouldn't be seen as much of a bitch."
@Roxanne Weasley
Roxanne didn't get how some guys couldn't handle that she was a bitch. But she couldn't leave Macmillan standing there, and she bent down and gave him his wand.
"Here you go,"
she said. She knew it was not right and when she talked about tact.
"First off, Macmillan. That tact she learned from me, I'm just more of an extremist, and don't put up with shit."
she sneered.
"Well maybe if you're a good boy. I will hunt down the prick who did this."
she said giving him a look, maybe she could show her that she could be a good person, but no guy talked down to her.
@Hyacinth Macmillan

He raised an eyebrow.
"I'm not sure she'd learn tact from you. It's more the other way around - you need to learn from her. Dursley is already quite the radical.""I'm not a dog."
@Roxanne Weasley
---
Permissions in this forum:

You cannot reply to topics in this forum