current time
Apr. 2021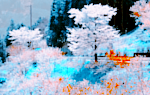 staff
Admin Xaria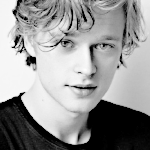 Admin Violet
Who is online?
In total there are
4
users online :: 0 Registered, 0 Hidden and 4 Guests
None
Most users ever online was
139
on Wed Jul 03, 2019 9:12 am
Credits
Skin & graphics made by Xaria. The Harry Potter franchise belongs to J.K. Rowling. All original characters belong to the respective user that made them along with their posts. No copyright infringement intended.
Page 1 of 3 • 1, 2, 3
Esme is one to never stay in the library to study since there were the ones who ruined it by talking and ruining her time but she didn't want to be alone at the lake where she usually went to be alone, so she sucked up her pride and took a seat in the back of the library where it was definitely more quiet. She was reading a book on magic, she would have draw but she didn't want to bother people with the scratching of her pencil when she decided to draw something beautiful. Esme continued to read.
Hugo, at the suggestion of one of his cousins and his mother, found himself in the library trying to find something to read. He didn't want to get in trouble first thing in Hogwarts after all!
Seeing a girl sitting alone, he decided to join her completely distracted from his quest to find a book.
"Hiya!"
he greeted with a smile.
@Esme Ventisette
Esme was in the middle of reading when she heard footsteps approaching, she knew not to look up since this was a library and that meant anyone could come into the library and doesn't actually mean that they're going to be talking to her. Although she was wrong when she heard a chipper voice. Esme looked up and smiled.
"Hey!" She returned the greeting.
@Hugo Granger-Weasley
"What are you reading?"
Hugo asked.
"Is it cool?!"
Maybe he can make another friend while he was here!
@Esme Ventisette
Esme heard when he asked what book she was reading and she couldn't help but giggle a little bit. "In all honesty it's just reading on some homework I have to do, nothing too spectacular if you ask me. Even if it is Herbology and it's a love of mine" Esme explained.
He nodded.
"My mum and cousins told me I should come read here so I don't become a troublemaker!"
That seemed fair enough.
"I should see if there's any books on hippogriffs!"
@Esme Ventisette
Esme understood how people were pressured to be someone that they either don't want to be or someone their family wants to be. "Well as long as you're happy with not getting in trouble and stuff, you shouldn't have to be forced to do something" Esme exclaimed.
When he talked about Hippogriffs, she smiled. "There is actually! Over there on the third shelf from the bottom. It should still be there if someone didn't take it" Esme instructed.
@Hugo Granger-Weasley
"They're just afraid I'll play my Monkees tape too loud!"
He was as loud as quite a few of his cousins could get.
Hugo grinned as he ran over to find the book on Hippogriffs. He happily took it off the shelf when he saw that it wasn't taken and rejoined the girl at the table.
"I'm Hugo!"
@Esme Ventisette
Esme couldn't help laugh at his reply about his tape. For some odd reason she could definitely see that happening when it comes down to it. "Well I can see why they'd be worried" Esme replied. Esme couldn't help but smile when the young boy got excited and ran to the book where it looked like it was still there and he came back to join her. "I'm Esme"
@Hugo Granger-Weasley
He smiled.
"Nice to meet you, Esme! My cousin blondie's in your house!"
For whatever reason, Hugo liked to refer to every blond(e) he knew as blondie.
"I looked at your badge!"
Captain obvious.
@Esme Ventisette
Esme smiled when he said it was nice to meet her, she liked meeting new people when it came to Hogwarts, there definitely was people in this big school she didn't know fully. "Oh that is awesome, I don't know anyone with that nickname though" Esme giggled.
@Hugo Granger-Weasley
"His name is Louis and he's a big stinker!"
That was something he used to deflect from his own farts. Why not pin it on the very good cousin?
@Esme Ventisette
Esme wanted to not laugh but she couldn't help it, it was definitely funny and she did in fact giggle when it came to it. "Well I have heard that name before, but why is he a stinker?" Esme asked curiously.
@Hugo Granger-Weasley
Esme couldn't believe what just came out of Hugo's mouth but she couldn't help but giggle a little bit. "Well I guess that is a valid reason for the nickname then" Esme replied.
@Hugo Granger-Weasley
He nodded cheekily. Blaming other people for farting was fun!
"What are your favorite classes so far? Mum talked to Headmaster Snape, and he allowed me to take the class with the hippogriffs!"
@Esme Ventisette
Esme thought about what she liked, she was easy to please really as long as she knew what was going on and what not. Esme shrugged a little bit. "I like Charms and music, I think they're my favorite out there and what not" Esme answered. "Besides Hippogriffs what else are you interested in?"
"I like the Monkees! And my Walkman! And gumballs!"
Hugo dug through his pockets pulling out a bag of the gumballs that tattoo patterns on your tongue.
"Want one?!"
@Esme Ventisette
Esme couldn't help but smile at his energetic personality that he had, it was quite amazing if you asked her, not a lot of people her age still showed that, they mostly just tried to follow the crowds. "Yes thank you" Esme took one and put it in her mouth to chew.
@Hugo Granger-Weasley
"What kinda candy do you like?"
Hugo inquired happily as he threw a gumball into his mouth.
Was he making another friend?
@Esme Ventisette
When he asked what kind of candy she liked, she thought about it before she smiled. "I am absolutely in love with the candy quills, I don't know what it is the taste is just amazing and even though it's odd eating something that I write with, it's quite delicious those are my biggest candy weakness" Esme replied with a smile. "Are the gumballs your favorite?" Esme asked.
@Hugo Granger-Weasley
He laughed at Esme's reply.
"Eating actual quills will tickle my throat!"
He didn't want to imagine swallowing a whole feather either!
"Yep!"
@Esme Ventisette
Esme giggled when he talked about the quill tickling his throat. "Well it's not a real quill, its candy and edible and its so delicious. Your choice in candy is amazing by the way" Esme replied.
@Hugo Granger-Weasley
"I know! Mum says I should eat those in moderation as they only have sugar."
Of course, on the other hand, his dad was more lenient and chill about such things.
"Thanks!"
Yep, he was definitely making another friend.
@Esme Ventisette
Esme understood parents being strict since the whole kids should eat more vegetables came to her head, but there were times when her father let her get away with the whole eating sugar more then her vegetables since she was the only one who didn't upset him, so he was trying to hold onto her. "Well a lot of parents are like that, that's why you eat the same amount of both so your parents can't tell the difference" Esme giggled.
She really liked talking to Hugo which was kind of awesome.
@Hugo Granger-Weasley
Page 1 of 3 • 1, 2, 3
---
Permissions in this forum:

You cannot reply to topics in this forum