current time
Sep. 2020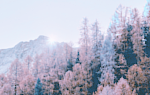 staff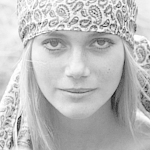 Admin Xaria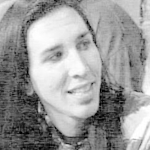 Admin Jules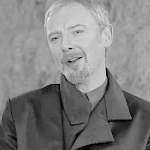 Admin Violet
Who is online?
In total there are
5
users online :: 0 Registered, 0 Hidden and 5 Guests
None
Most users ever online was
139
on Wed Jul 03, 2019 9:12 am
Credits
Skin & graphics made by Xaria. The Harry Potter franchise belongs to J.K. Rowling. All original characters belong to the respective user that made them along with their posts. No copyright infringement intended.
Azazel had finally managed to get the last of his belongings out of his master's manor, and was on the way to the cabin that he found with a smile on his face he finally felt free and just wanted to  curl up in the cabin and sleep without any fear. Arriving at the cabin he did a quick glance behind him to make sure that he wasn't followed, and stepped inside, as he prepared his bed in the far corner on the floor, he hummed to himself. He was just so happy to finally be out of the clutches of the man who had thought of nothing but to make him his personal punching bag time and time again, the boy had no idea that his life was about to take a turn or what was about to happen. All he knew was that he had his boyfriend and a place to stay.
Hearing a noise outside of the cabin, he thought it was just a critter of some sort walking by and just crawled into his makeshift bed, for his first night as a free man, if you could call a man in hiding free. Azazel however felt free, and he was free from abuse and constant torment. The boy finally felt like he could just be himself and not have to answer to anyone, that in its self was freedom tom him.
Azazel quickly fell into a deep sleep, for the first time in as long as he could remember. He did not even have to worry about being woken up at random intervals for some random test that his master had cooked up in his wicked mind, he could just sleep and that was what he planned to do.
@Harrison Jetson
As always, he did his middle of the night check-ins of Order Headquarters to ensure that 1. It wasn't found by enemies, 2. Nothing was stolen, and 3. The wards haven't been broken down.
Harrison had worked hard to keep it as low-key and hidden as possible - he couldn't risk any of the Order's sealed plans in the event of needing to make a return into the public sphere.
Lately, however, he had noticed a few things had been displaced, but it wasn't anything of importance. Harrison had also noticed various possessions make space in the square footage. What could've been going on?
He donned himself in a long, leather coat filled with all sorts of paraphernalia to use depending on what the situation ended up being. Harrison's position as an auror had him know firsthand how fatal it is to under-prepare to take action.
Making his ways to the cabin, he managed to temporarily lock himself out and had to grab the keys to unlock the door. What a great start already.
Harrison sighed as he finally entered the cabin and slowly closed the door behind him. He was trying to make as little noise as possible as to not make his presence immediately known.
Stopping in his tracks, he knelt down when he noticed some young man lying down on the floor in some sort of rest.
He grabbed the guy's wrist and felt for a pulse.
@Azazel Baptist

Azazel was peacefully sleeping, he did not hear anyone come in nor did he know that anyone else knew of this cabin, or what it was actually used for. His eyes flickered open when he felt someone touch his wrist, pulling it away he moved to a corner and just stared at the stranger, he had no idea what the man was going to do to him and he was fearing the worse. Remaining quiet as he studied him, thinking that he wouldn't hurt him but he just did not know if that was the case.
Azazel just could not trust anyone on first meeting due to his past, no one showed that they truly cared for him. That was other than James as he always had seemed to genuinely cared for him, which Azazel wondered if it was real at times, however he knew that it was not the case.
@Harrison Jetson
What was with this kid? Obviously he wasn't a danger otherwise he wouldn't have been allowed into the cabin. Harrison held his hands up and backed away to show the young man that he wasn't armed.
"What's your name? I'm not going to hurt you..."
Whatever was going on, Harrison felt an obligation towards this kid to help him out.
@Azazel Baptist

Azazel sat up as he continued to look at the man, who was now backing away noticing he was not armed he relaxed a little. [B]"Azazel Baptist," he said softly hoping that he could trust this man. His gut was telling him he could, and that he could help.
He began wondered what the cabin was, as it was obvious that it wasn't abandoned like he thought it was. He would not let that bother him, as it seemed like a safe place still and that was what he wanted.
@Harrison Jetson
"You're not one of the Baptists, are you? I know one at the Ministry."
he questioned wondering how close the boy was to whoever his family happened to be. Were they aware of him running off?
Harrison didn't know of Azazel's situation, so he had no choice but to keep asking him questions so he had a clear view of the situation.
"Why have you come here?"
@Azazel Baptist

---
Permissions in this forum:

You cannot reply to topics in this forum