current time
Sep. 2020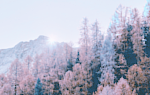 staff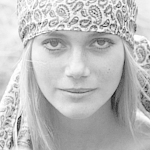 Admin Xaria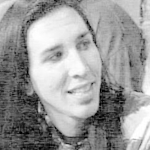 Admin Jules
Admin Topher
Who is online?
In total there are
5
users online :: 0 Registered, 0 Hidden and 5 Guests
None
Most users ever online was
139
on Wed Jul 03, 2019 9:12 am
Credits
Skin & graphics made by Xaria. The Harry Potter franchise belongs to J.K. Rowling. All original characters belong to the respective user that made them along with their posts. No copyright infringement intended.
Molly had felt like going some time alone away from her other folks for some time. This why she had taken the walk around the Black Lake for today. She needed also this fresh air what was there. These first days back she had focused too much time doing some remembering and catching up where they were. She had no clue how this day will end.
Alayna was walking down by the lake trying to clear her head. She still couldn't believe Atticus had kept such a big secret from her for so long. When she felt someone else's presence she looked up. She smiled a bit when she saw molly Weasley. She walked over to her "hey" 
@Molly Weasley II
Molly hadn't expected someone to be here. So yeah she looked at the person when she heard 'hey' and she might have been a bit surprised too about it. "Oh, hey Alayna," she said with a small smile. She didn't mind some company. "What brings u here?" she asked.
@Alayna Nott
"i come here to think. Got alot on my mind" she said with a shrug and threw her hair up in a quick ponytail tying it up in an elastic band "what about you?" She asked with a perfectly raised eyebrow 
@Molly Weasley II
Molly nodded her head. "Mostly same but also needed some fresh air," she replied back with a small smile on her face. She had no clue what exactly her housemates even went through. "If you want to talk about it then I can listen you," she added with a small smile.
@Alayna Nott
"it's not my business to tell. Just some stuff with my brother" she said softly. She wanted to tell molly about it but she couldn't without both outing Atticus and telling his secret. "maybe some day though"
@Molly Weasley II
Molly nodded her head. "Don't worry I totally understand. I have secrets what I can't tell myself too since they aren't mine to say," she said with a sigh at the end. She knew some things are kept secret forever. "So yeah some day," she added.
@Alayna Nott
Alayna smiled at the girl and moved her hair from her face "it's just alot all at once. Abit over whelming. I feel like I'm drowning" she said taking a deep breath " I haven't been sleeping..." 
@Molly Weasley II
Molly smiled a bit too and felt bit sad too. "Awh. That's not good that you can't sleep," she said. She really meant it. "You should try get some sleep or if you need any company I can proved that," she added with a small smile. She wouldn't mind being up most of night and spending time together. She knows it won't be good idea but she even at times breaks rules, even if she is now prefect.
Alayna laughed a bit "it's always been a problem for me. Sleeping. I'm up all hours of the night" she smiled when molly offered her company " I don't want to keep you up just because I can't sleep. I usually get homework done and stuff" 
@molly Weasley II
Molly smiled. "Awh. I won't ask why since it's not my business but if you want to talk about it then i'm here," she said with a small smile on her face. "I'm most nights up until late anyways because of head girl duties. And I tend to do my homework late at nights too," she added with a small smile. She wouldn't mind being up for a few nights with a someone who she is interested in.
"I don't sleep because of the dreams. Well nightmares really. My father. He wasn't the most light handed parent in the world. He agreed with tough love and... And I suffered at his hand alot." Alayna said trying to keep her voice steady. She sighed and rested her head in her hands "Atticus knows bits of it. But not all of it. If he did.... He would surely kill our father. Atticus has a very protective nature of me and our mother." Alayna said looking out at the water
@molly Weasley II
Molly tried to understand what Alayna was saying but it was hard. "Wait he did do things a normal father wouldn't do. Like hurt you physically and verbally?" she asked to be sure she understood it right. "I'm sure there is mental damage since this is bad. These nightmares aren't good. Have you seen some doctor about it?" she asked since she was concerned about her. "He seems to be that yeah. But yeah it's better to keep it from him for now. We don't want him to end up in Azkaban," she said and wondered if she should hug her or something. At the end she did it. "I will be always here for you, if you need anything just ask," she said with a small smile awhile hugging her.
@Alayna Nott
---
Permissions in this forum:

You cannot reply to topics in this forum