current time
Apr. 2021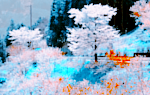 staff
Admin Xaria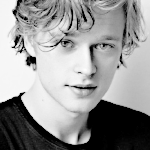 Admin Violet
Who is online?
In total there are
5
users online :: 0 Registered, 0 Hidden and 5 Guests
None
Most users ever online was
139
on Wed Jul 03, 2019 9:12 am
Credits
Skin & graphics made by Xaria. The Harry Potter franchise belongs to J.K. Rowling. All original characters belong to the respective user that made them along with their posts. No copyright infringement intended.
Min-ji Anastasia was in the library looking through one of many books on figures and events from the Second Wizarding War as she was attending students here and there. Outside of library hours, she was definitely going to have to take advantage of the illusive restricted section - who knew what kind of info was contained there after all?

"Do you need assistance?" she asked the student who approached her desk.

Today, Cassandra sought out the library for the first time since arriving here. She was interested in seeing what type of knowledge they had been hiding here, but there were precautions that took precedence before truly settling into this place.
As she entered the library, Cassandra found a familiar face, well, somewhat familiar. Cassandra had only worked with this girl a couple times, but in her Cassandra's circle Min-Ji's reputation proceeded her by quite a lot. "You aren't exactly the person I was expecting to run into while I was here," Cassandra said, trying her best to convey her point while also not blowing whatever the other girl's cover might be.
@Baek Min-ji
She gave a small smile after seeing a
very
familiar face.
"I can say the same to you, sweets,"
Min-ji responded with a laugh.
"Working on some research."
With all her years doing who knows what, Min-ji acknowledge the importance of word choice in the event of innocent bypassers.
"Our boss is a very fascinating man."
@Cassandra Night

"There does certainly seem to be a lot of knowledge kept in these wall," Cassandra comments as she starts to scan over the shelf next to her. "I've heard that the Restricted section has some volumes the ministry might not be aware of. I imagine that you are going to be pursuing those."
"I will say that I have not fully been able to do my due diligence before coming here, how about he have a chat at the Three Broomsticks at some point for you to catch me up to speed with all the gossip," Cassandra suggest, knowing the Three Broomsticks was less likely to have prying ears than any location in this castle.
@Baek Min-ji
"I shall be once all the students are in bed. I can always brush it off to our co. workers as keeping inventory."
Last thing she needed or wanted to deal with was people who weren't able to mind their own business.
Min-ji nodded.
"I'm sure that can be arranged. Maybe during Hogsmeade weekend? I can look for a willing professor to supervise the library for children unable to go."
@Cassandra Night

"Well, if you ever need assistance, taking inventory, you know where to find me," Cassandra states with a subtle grin.
"I think what you might need to invest in is a student assistant. Someone who you can subtly point towards following in your footsteps when they leave this place. Also you can give them tasks like keeping track of the library while you are out," Cassandra advice the other girl, fulling intending to take her own advice if she ever took an assistant.
@Baek Min-ji
Min-ji nodded mentally keeping note.
"Good idea. I just need to figure out who could fit such a profile..."
Whatever made her investigation easier.
@Cassandra Night

"Yes, we have a quite a specific set of requirements for such a position, made all the more specific by having to find someone who meets said criteria without arousing suspicion," Cassandra noted as she continued to examine the available reading material.
@Baek Min-ji
"We may have to ask around and interrogate the professors who have been here a while. I'm sure they have a clue."
It seemed like the logical thing to do.
@Cassandra Night

"Yes, but then the question becomes which teacher should we approach. We don't want to tip too much of our hand towards someone who could read it," Cassandra commented to the other girl.
"Or, we could talk to the student themselves, they have their own information networks that are probably a lot more indicitive of what we are looking for than the view the professors get," Cassandra suggested.
@Baek Min-Ji
That
was
a good question.
"How will we know that the student isn't a snitch either? Or a liar?"
She did know body language, yes, but she remembered being quite the actor at that age.
@Cassandra Night

"That is the challenge in our job, is it not. I am sure we are up to it, these are just teenagers after all," Cassandra commented half as a joke, cause teenagers were always the hardest to read.
@Baek Min-ji
"Maybe our best bet is someone we know has parents or relatives in the Ministry? They may be more compliant if we're smart and don't blow whatever covers we have."
@Cassandra Night

"That is a slow, and probably needless precaution. If we do it right, even if it gets back to the other teachers, we can make it seem like we are doing some in good faith career advice," Cassandra offered. "Also, there are some of the student here that I get the sense would be much to blinded by the proposition of power that comes from our training that could be exploited.
@Baek Min-ji
Min-ji nodded as she listened to her colleague.
"We must pay attention to the students around our quarters. That may make this task easier if we observe first-hand."
@Cassandra Night

"That seems like a sound plan. The old note system still work for comparing notes, or has that been compromised?" Cassandra responded, knowing that she still had a large stack of the specially enchanted note paper the unspeakables would sometimes use to pass along messages.
@Baek Min-ji
"That, I have no idea of. Maybe we can send decoy notes around and see how that goes and work from there?"
Secure communication was an important part of the job.
"If it comes down to it, we can find a time on our breaks to give our good Ministry friends a greeting and see what they have for use."
@Cassandra Night

"Ah, a good old scheme, sound like a plan. Maybe weekly tea as well, just to meet up and compare some notes," Cassandra suggested.
"Yeah, they always have something new they want to show off, though half the time it doesn't work properly in the field," Cassandra recounts, remember the numerous occasions she had to think on her feet cause something one of the lab monkeys made had failed.
@Baek Min-ji
Min-ji nodded in agreement.
"I believe there's a backroom around here we could do such a thing in.""Yet apparently for the Muggles, their military technology is light-years ahead of the tech the common person uses..."
@Cassandra Night

"Or we could meet in my office. I have gone through the pains of making sure there is no possible surveillance in it, and then setting up my own so I can catch if anyone is snooping around," Cassandra offered to the other operative.
"Yes, I am going to be covering some of that stuff in my class next semester. It is going to be quite fun to show these kids how terrifying muggles can be," Cassandra comments with a little laugh.
@Baek Min-ji
"Sounds much more secure. We shall convene in there then."
At least nobody seems to be overhearing them?
"I can imagine."
Min-ji looked around making sure no student needed her assistance at the moment.
"When your next class? I don't want to keep you in here too long if you have one to prepare for."
@Cassandra Night

"Well then, it seems like we have a plan then," Cassandra commented with a smile.
"Oh yes, we are going to covering Predator drones, you've heard about those right. Right scary they are. I've been trying to get my hands on one for study but no success yet," Cassandra comments.
"Ah, it seems you are astute in your observation, we are getting close to my next class time. Shall we reconvene in about a week?"
@Baek Min-ji
Interesting...
How did she manage to get away with being able to teach such a subject here?
"We shall. I'll have to keep check of all the times I don't have duty."
@Cassandra Night

"Yes, there must be times where the Library is closed, they can't have you working 24/7 just by yourself after all," Cassandra commented.
"Well then, I cannot wait to see you again, have a nice night," Cassandra said to the other girl as she started to make her way back to her class.
@Baek Min-ji
---
Permissions in this forum:

You cannot reply to topics in this forum