current time
Apr. 2021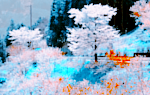 staff
Admin Xaria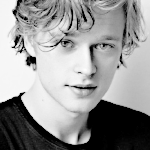 Admin Violet
Who is online?
In total there are
4
users online :: 0 Registered, 0 Hidden and 4 Guests :: 1 Bot
None
Most users ever online was
139
on Wed Jul 03, 2019 9:12 am
Credits
Skin & graphics made by Xaria. The Harry Potter franchise belongs to J.K. Rowling. All original characters belong to the respective user that made them along with their posts. No copyright infringement intended.
Mackenzie entered the great Hall and ignored the stares she received from the other students. Her hair was different now. Instead of the blonde it usually was, it was now a bright bubblegum pink. She took a seat at the Hufflepuff table and did her best to ignore the whispered she could hear from the other students
Jaxon groaned as another day on land had come, he just wanted to be back at sea, and feeling the wind against his face as he leaned against the railing of the crows nest staring into the horizon. Alas that was not his fate he was stuck at this school, which really he had no business being at other than his mother's apparent background being that of a child of wizards.
Jax guessed he could use a bite to eat, so he headed up to the Great Hall and looked around before spotting a girl with pink hair, she was not at his table but he thought that it would be fun to poke some fun at her, or spark some communication with.
"Well look like someone has been naughty last night,"
He said with a smirk on his face as he lifted up a lock of her hair with his finger.
@Mackenzie Riddle
Mackenzie rolled her eyesbat the words and smacked his hand away when he messed with her "I'm sorry. But who are you and what are you talking about?" She asked with a raised eyebrow. She had no idea who this guy was or why he thought he could touch her. She knew he wasn't in her house. He looked like a Slytherin. He probably was a Slytherin and thought she was Malia "Malia is over at the Slytherin table. If you're looking for her you've got the wrong twin"
@Jaxon Fulton
"I am talking to the beautiful young woman who has pink hair, I swore that your hair was blonde yesterday, your sister is easy to tell apart from you for a matter of fact. She has this dark aurora around her and you are all sunshine and lolly pops,"
he replied with a smile on his face he had to admit that he wanted to bed her, even if he had already bed her sister, who wouldn't want to have twins on their roster of people that they had fucked.
A twisted smile began to form across his lips, as he thought how she would be in bed.
"I am sorry I forgot my manners does the beautiful lady have a name, mine is Jaxon, Jaxon Fulton,"
hoping that he would be blessed by her name, and more time to talk to her, he really did not want to be thrown away like yesterdays trash.
@Mackenzie Riddle
"it was blonde yesterday. I dyed it for a change of pace" she said and listened as he spoke of Malia. While Mackenzie was not one for dark was she still didn't like to be underestimated. "I can be dark" she said with a frown on her face as she looked at him. When he gave her his name she sighed "Mackenzie" she said in return "not to be rude. But why did you approach me? I mean... Most people don't come up to me"
@Jaxon Fulton
"Ah, thought that I found another outcast,"
Jax said with a little chuckle. He twirled a strand of hair around his finger,
"I do wonder what your parents would think about this new hair color. How does it feel to live on the edge my love,"
Jax asked giving her a cheeky grin, to be honest he did not want to tease her, however it was just coming out of his mouth.
@Mackenzie Riddle
She watched him play with her hair and it made her feel guilty. She was dating Albus. But why did she have butterflies in her stomach? She laughed when he mentioned her parents, "That would require them to actually notice me. Which they don't." She said with a frown. She looked up at him and rolled her eyes, "Oh yeah. A total rebel move."
@Jaxon Fulton
---
Permissions in this forum:

You cannot reply to topics in this forum