current time
Apr. 2021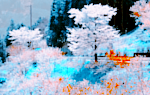 staff
Admin Xaria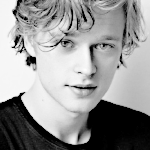 Admin Violet
Who is online?
In total there are
2
users online :: 0 Registered, 0 Hidden and 2 Guests
None
Most users ever online was
139
on Wed Jul 03, 2019 9:12 am
Credits
Skin & graphics made by Xaria. The Harry Potter franchise belongs to J.K. Rowling. All original characters belong to the respective user that made them along with their posts. No copyright infringement intended.
Hogsmeade weekend meant free time goofing off with anyone he adored. Of course, he had to use the time to hang with Blanche. Some coffee and tea didn't hurt either.
"Honestly, I have no idea if Azazel even has a signed Hogsmeade slip."
@Blanche Labelle
Blanche had ordered a bucket-sized cup of chai latte and was sort of buzzing off it. She kept bouncing a little in her seat, and watching everyone who entered.

"Who would be signing his form?" She asked, not knowing much about him from James as of yet.
"Some bloke who's hardly a guardian,"
James responded rolling his eyes.
"I'm surprised he hasn't attempted killing me for knowing him."
@Blanche Labelle

"What so... he's still in the picture?" Blanche asked.
He bit his lip.
"Before Hogwarts, he's been in the process of running away. Think he's hoping to get legally emancipated."
@Blanche Labelle

"I suppose it's better for him if he stays inside of Hogwarts. I mean..." She didn't want to think of the kinds of consequences. It sounded bad. Very bad. "This is supposed to be very exciting for you! I mean, this is your first real romance!"
"This is his first time inside a school. Trying to fake being there for years is hard."
Honestly, James was honestly expecting to not see him until winter only for that pleasant curve ball to occur. He bit his lip.
"It's my only real romance."
@Blanche Labelle

"I guess so... a lot of people are going to start questioning it. Eventually. And can he really keep himself to himself? I know you two probably spend time... alone. But. I don't know. Won't it be hard for him to have friends here?"
"Think he mainly has to associate with all the pureblood families aligned with the Death Eaters."
God, his father was so going to kill him if he found out about Azazel.
@Blanche Labelle

"Right... gotcha."

Definitely not people like Blanche and James, then.

"Don't look so worried," She told him, flicking her fingers in front of his face and giggling. "As I said James, be excited. I mean, I know you've put up with your Dad's expectations of you, but maybe it's time to just... tell him how it's gonna be. Make a new chapter for yourself where you're doing the things you wanna do."
James ran his hand through his head trying hard to be optimistic as he usually is.
"It's already pretty hard trying to talk to him. He doesn't get that I can't see myself being an auror. Or a Quidditch star."
He tried to think on what Blanche was saying.
"But how?"
@Blanche Labelle

"Well..."

She thought about it too. She never had to have this kind of conversation with her Dad, because she was lucky enough to have a very accepting, open-minded parent. He kind of had to be, or he wouldn't have accepted the fact that his wife had been a witch.

"There might be times in his life where he's felt as though he hasn't lived up to expectation..." She began thoughtfully, "I mean, I know he was famous ever since he was a baby... but there must have been times where it was difficult..." She didn't know where she was going with this entirely, but it made sense to say it.
"Then why does he push expectations on me? Shouldn't he know what it's like first-hand?"
He gave a small frown thinking about how complicated his relationship with his father already was.
@Blanche Labelle

Blanche gazed upward thoughtfully, and sipped on her drink.

"Yeah, he should be more empathetic then if that is the case," She said, then looked at James again. "I don't know, parents have a funny way of showing they care sometimes? Suppose he just thinks he knows what's best for you. But he doesn't."

She smiled. "Are you thinking about moving out as soon as you leave Hogwarts, then?"
James tried to take in what Blanche was saying, but he was having difficulty reconciling with it.
"I don't get why Al still tries to keep up the loner, misfit act when dad would probably treat us to a nice supper at some fancy smancy restaurant once it comes out of the bag that Al's actually a lot like dad."
Well, at least he fit his namesake's energies.
"That's the ideal goal."
@Blanche Labelle

"Hmm..." Blanche very much felt like having a word with Mr Harry Potter himself. "There has been a lot of pressure on all three of you to be a certain way, since birth. I suppose you all have felt that pressure to a certain extent. Albus is quite a shy boy..."

She smiled.

"Shack up with the Mister?" She dared to ask.
"Yeah, pretty shy as he's in that awkward stage. At that age, everything is confusing and awkward."
That was something he understood from personal experience.
"That'll be in the cards."
@Blanche Labelle

"Awwh, and here's me thinking we'd get a place together!"

She pretended to weep over the table.

"It's just gonna be me and a cat isn't it?"
He chuckled.
"I honestly don't know how it'd work out, but roommates are always cool!"
James rarely, if ever, planned anything.
"If you want it to be."
@Blanche Labelle

Blanche giggled.

"I don't know, that would be kinda fun," She said brightly, "Maybe I could be a musician slash cat carer. And if I get loads of crazy stalkers, I can unleash my cat army onto them!"

"... You do realise I'm actually going to use that, don't you?"

---
Permissions in this forum:

You cannot reply to topics in this forum