current time
Jan. 2021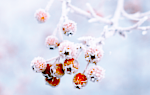 staff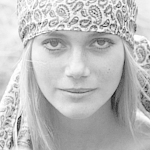 Admin Xaria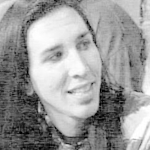 Admin Jules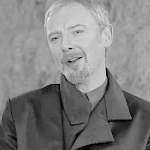 Admin Violet
Who is online?
In total there are
7
users online :: 1 Registered, 0 Hidden and 6 Guests
James Potter
Most users ever online was
139
on Wed Jul 03, 2019 9:12 am
Credits
Skin & graphics made by Xaria. The Harry Potter franchise belongs to J.K. Rowling. All original characters belong to the respective user that made them along with their posts. No copyright infringement intended.
"Thanks for agreeing to oversee us today, Professor,"
Louis said, smiling at Professor Belvedere, the Herbology professor.
"Duelling is probably what I'm the least confident with at the moment, and my friend said we could help each other out."
The duelling room was very simple. A long, clear area for duelling: cushions, padding and benches for spectators. The only spectator, however, was Professor Belvedere at the moment. There needed to be a Professor to oversee duelling between students, just in case anything happened. Louis respected the rules and didn't want to break them.
So, all what was to do now was to wait for Lakelyn.
@Lakelyn Munroe
"Not at all, lad! You won't even know I'm here."

He had several small pots with him balanced on trays, and was currently using a pipette to squeeze different potions into their soil. The one that he was working with just shrivelled at the contact. "Oops."
What time was it? She asked herself as she glanced up at the clock on the wall. As soon as she had noticed what time it was, she slammed her book closed and got up, shoving it into her bag and throwing the bookbag in the nearest corner where she could pick it up later before hurrying out of the common room. She bumped into a couple of other students, mumbling apologies as she passed. She was a little late by the time she reached the duelling room, a little disheveled as she pushed the door open and stepped in. "Sorry I'm late! Lost track of time." She said, a little out of breath as she quickly pulled her hair back into a messy bun with the hair tie that she kept on her wrist. "Alright, I'm ready." She took her wand out, not wanting to keep them waiting if they were ready to begin.
Mackenzie had been sitting in the corner of the dueling room with her sketch pad in her lap. She watched the others interact but before long she couldn't keep her eyes off Louis. She brought the pencil to the paper and began to sketch him. His ear to ear smile, the way his eyes seemed to gleam, the way his hair fell just in front of his face. He was the perfect muse. She was glad no one had noticed her yet so she could sketch freely
Both Louis and the Professor turned in unison as the door swung open and admitted one, slightly out of breath friend. He walked away from the benches and across to meet her.
"It's all right, I was late getting here anyway,"
He said gently, but neglecting to add it was because he was waiting for Professor Belvedere to show up and open the room.
"Sure?"
He asked, preparing himself into position as well. He didn't wish to sound patronising, he was only teasing her a little.
He asked Professor Belvedere to count down from three, then on 'GO' Louis gave the first spell that popped into his head:
"Locomotor Wibbly!"
@Lakelyn Munroe
@Mackenzie Riddle
Lakelyn was relieved when he said that he had been late as well... That had to mean that he hadn't been waiting too long on him. It had taken a few moments before she had realized that the two of them weren't alone in there with the professor. Mackenzie sat over in a corner by herself with some sort of book on her lap. She gave the girl a smile and a little wave. "You going against the winner, Mackenzie?" She asked in a cheerful tone before Louis' question brought her attention back to him. She jokingly stuck her tongue out at him at his joking tone. "I'm sure." She said even as the curse hit her and her legs went to jelly.

She managed to keep ahold of her wand as she felt her legs go boneless and leaned against the wall to try to support herself. She couldn't let the first attack get her down! She pointed her wand at him and spoke "Levicorpus!"
What? Mackenzie? He was distracted by where Lakelyn was waving to, dipping his head down in order to get a better look. It was a completely foolish thing to do whilst in a duel. Just as he waved at the blonde in the distance, however, he was hoisted off his feet.

"Whoa--" He almost dropped his wand in the surprise. Not entirely fond of hanging upside down, he struggled to throw another spell at her. Finally, he was able to turn slightly: "Rictusempra!" He loved that spell. Possibly his favourite spell.
Mackenzie shook her head laughing at lakelyns question "don't think so, Lake. I'm not a dueler" she said  it wasn't that Mackenzie couldn't duel, she was probably better than both of them, it's that she didn't like to duel. She had always been forced to duel with her sisters and someone always got hurt. "I think I'm just gonna watch and be a cheerleader on the side lines" she said as she went back to sketching Louis. This time she drew him dangling from a single ankle in the air 
@Lakelyn Munroe
@Louis Weasley
Carina had been walking by when she heard people in the dueling Chambers. She stepped inside to see Louis and someone else dueling. She knew it was a friendly duel as Louis wasn't going full out on his attacks. When the girl asked of Mackenzie had next she obviously declined. However, Carina stepped more into the light "I'll take next. It'll be fun to go up against Louis" she said having full confidence that he would be the Victor of the battle
There was a moment of triumph when she saw that her spell had worked and Louis was hoisted up into the air by his ankle. It wasn't something that would actually harm him but maybe it would make it harder for him to react. Sure enough, it took him a little bit of maneuvering as Carina walked into the room. The other girl's statement caused Lakelyn to frown a bit. This was all in good fun but Lakelyn had always had a competitive side. She didn't necessarily like being counted out already.

Though, she couldn't dwell on it long because soon the intense tickling sensation hit her as she began to grab for her ribs as it felt like someone was literally right there tickling them. She laughed and held at her ribs until the feeling began to subside and she could call out the next. "Expelliarmus!"
Louis tried to concentrate. He really did. Then when Carina appeared, he was distracted again. This time, he had to get a good look at her. He was also vastly conscious of whether his hair looked good enough: because he had only anticipated seeing Lakelyn that afternoon, he was taken completely by surprise. So, Lakelyn's disarming charm went through... very easily.

His wand flew out of his hand, and he made an attempt to catch it again.

He did, just, but was now in such an awkward position that he fell to his knees. "Ventus..." He tried casting a wind-summoning charm at her, but his position was so weird it probably wasn't very strong.
Carina watched Louis dueling strategy and raised an eyebrow. He was good. But obviously distracted. She watched while chewing on her bottom lip. She wanted him to win but she was worried lakelyn might get the upper hand on him
Lakelyn saw the way that the wand teetered in Louis' grip. If he had dropped the wand then she would have been as good as the winner. But as it was, he managed to keep ahold of it, even if barely. She wasn't upset with this, she was actually rather enjoying the duel. Dueling had always been something that she had enjoyed. Probably in part because she was competitive by nature and probably in part just because it was fun.

Soon after catching his wand, she heard him speak the wind summoning charm but she wasn't hit with a wind that would knock her off her feet. Instead, she was hit with a stiff breeze that blew her hair out of her messy bun and had it falling in her face. She shook her head slightly once the wind had ceased so that she could shake the hair out of her eyes before focusing on Louis once more. "Stupify!" She said, pointing her wand at Louis.
Mackenzie watched as the two battled and turned towards the entrance when Carina arrived. She frowned a bit at the arrival of her friend. She seemed to always show up where Louis was. She was distracting him if anything. She sighed and returned to her sketch book and moved her pencil along the paper
He never thought of using that spell in the duel before, but it didn't have the desired effect. He should probably be concentrating more on hexes and jinxes than making mere distractions to his opponent, because Lakelyn's spell went through. He was hit squarely by the stunning spell and fell back onto the spongy mats that had been placed around the duelling area.

Being knocked out in a duelling match pretty much meant the end of the duel. Louis was unconscious, and unable to continue.

He was in poorer form than he'd first assumed...
Carina watched as Louis got stunned and frowned. She knew the match was over and Louis had lost. She grabbed her wand from her jacket pocket and turned to lakelyn "I guess that means I'm up against you" she said turning back to Louis wanting to make sure he was ok ",give me two minutes" she said to lakelyn before going to Louis. She softly shook his shoulder "Lou, wake up"
@lakelyn Munroe
@Louis Weasley
Apparently, Lakelyn had put a little too much oomph into her spell... She hadn't meant to, and immediately after Louis had fallen back and become unconscious, Lakelyn realized that she had. "Oh, shit." She said as she tucked her wand away. She knew that the spell wouldn't actually cause any lasting harm or require a trip to the hospital wing or anything... But she hadn't meant to actually knock Louis out.

She nodded at Carina's statement that she would go next. "Of course, take your time." She said as she wrung her hands together. She hadn't actually meant to literally knock him out but that was what she had done. So, she figured it would be best to just hang back and allow Carina to make sure Louis was alright so she didn't end up making anything any worse.
When he came to, Carina's face came into focus. He blinked a few times, and had to remember exactly where he was. The duelling room, Lakelyn... that's right. He'd lost their duel. Smiling at Carina to reassure her, he gathered himself up (along with his dignity) and beamed at Lakelyn.
"You're too good at this,"
He said, laughing a little.
It seemed as though Carina and Lakelyn were taking the floor next, so Louis respectfully retreated to the stands. He sat near Makenzie, and tried looking over at what she was doing.
"Duelling is probably my biggest weakness,"
He admitted,
"I think you'd be quite good at it though, Mackenzie."
He beamed at her.
@Mackenzie Riddle
@Lakelyn Munroe
---
Permissions in this forum:

You cannot reply to topics in this forum