current time
Feb. 2021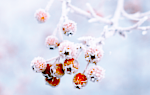 staff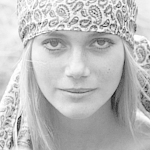 Admin Xaria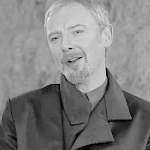 Admin Violet
Credits
Skin & graphics made by Xaria. The Harry Potter franchise belongs to J.K. Rowling. All original characters belong to the respective user that made them along with their posts. No copyright infringement intended.
Leo was bored, fed up and on edge. He really felt like punching something, or someone. The trigger was that his joke of an old man announcing himself as a new teacher, and deliberately laying out the eccentricity in front of his peers. He didn't want people to know he was related to that idiot, but he supposed people weren't stupid. They would make the connection sooner or later. Still: he was high on defence mode. The next person who ticked him off wouldn't get off easily...

He sat in the gryffindor common room chucking bits of wrapper into the fire. Once he was out of shit to throw at it, he sighed loudly. Then he realised someone was looking at him. "What?" He asked grouchily.
Alayna sat in the chair near the fire staring at leo. He seemed pissed off. And she wanted to know why. When he snapped at her she rolled her eyes "why you in such a bad mood?" She asked raising an eyebrow "youre acting like you haven't gotten laid in months or something" 
@Leonides Belvedere
"Or maybe it's 'cause you fuckin' starin' at me." He snapped back, sliding deeper into the couch and running his hand over his eyes. Hadn't got laid? What the hell did she know? Argh - why did a girl have to piss him off? He couldn't hit a lass, no matter how much of an a-hole she may be.

Alayna smirked "oh. Can't deal with someone looking at you for more than a moment. You're not gonna turn to stone mate" she said rolling her eyes "you're the new herbology teachers kid right? Belvedere. Not common last name" she was pretty sure the two were related 
@Leonides Belvedere
He thought about ignoring her, and was perfectly able to at first. Then she had to dig around and pull out the one question he didn't want to hear. Urgh. So this was it, was it? The beginning of this shit. It's not like he could lie: as she pointed it, his surname wasn't exactly common.

"Yeah, what of it?" He grumbled, finding a nice big bit of parchment to scrunch and lob into the fire. Could've been someone's homework but... oh well. Not anymore.
"he's nice. Or so I've heard. My friend abeline met him in the greenhouses. She has a thing for herbology." She frowned as the fire grew larger and stood to remove her jacket revealing a small crop top tank and sat back down "I'm alayna, by the way. I think we met at the welcome back party. You're friends with molly right? " 
@Leonides Belvedere
"He's an idiot." He informed her, making it very clear of their differences.

He watched her take her jacket off, but he still had a deep-cut frown in his forehead. She was pretty, but he preferred Sadie. "Leo," He gave his name, "Yeah she's alright. Sometimes we hang out." He never really thought of girls being his friends before, but he guessed Molly could be a friend.
Alayna laughed and leaned back in the chair, her shirt lifting up a bit as she stretched "I take it you don't get along with him then. Same with me and my dad. He's kind of a prick" she smirked as he said he sometimes hung out with molly " she's kind of hot" she said with a shrug before moving her hair from her face 
@Leonides Belvedere
He could say he warmed slightly to her then, calling her Dad a 'prick'. At least they had that in common. When she said Molly was 'hot' though, he raised his eyebrows as far as they could go. "Were you always a lesbian, or did she turn you?" He asked, amused.
"not a lesbian. I'm bisexual" she said blushing a bit "but no one else really knows. I mean my best friends know. And my brother. It's not that I'm ashamed. It's just... My dad isn't really understanding" she said with a frown on her face " of appreciate it if you didn't go around telling everyone. Certain people don't need to know" 
@Leonides Belvedere
He watched her, still looking amused. Then by the end of it, his expression relaxed a little.

"I don't really care what you are," He told her, shrugging. He may not comprehend the sexuality spectrum, but he felt like people should do whatever the fuck they wanted to at the end of the day. "Well, fuck your Dad, right?"

"I don't go 'round telling anyone anythin'. That's a waste of my fucking time."
Alayna gave him a small smile and nodded "yeah. I guess you're right. As long as I'm happy, fuck what he thinks!" She said laughing a bit " so why are you up so late?" Alayna had insomnia so she was often found in the common room this time of night 
@Leonides Belvedere
"There's a guy in my dorm who snores and I want to break his nose. You?"
"insomnia. I don't sleep. And sleeping potions make me I'll. Last time I tried one I was violently sick all day." She said shaking her head at the memory " I just accepted the fact that I'm a night owl" she manuvered a bit on the chair so her legs fell over the arm 
@Leonides Belvedere
---
Permissions in this forum:

You cannot reply to topics in this forum