current time
Feb. 2021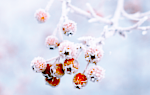 staff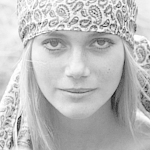 Admin Xaria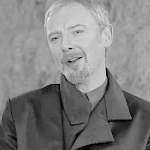 Admin Violet
Who is online?
In total there are
3
users online :: 0 Registered, 0 Hidden and 3 Guests :: 2 Bots
None
Most users ever online was
139
on Wed Jul 03, 2019 9:12 am
Credits
Skin & graphics made by Xaria. The Harry Potter franchise belongs to J.K. Rowling. All original characters belong to the respective user that made them along with their posts. No copyright infringement intended.
Page 1 of 2 • 1, 2
Despite popular belief, Blanche actually liked watching quidditch. It was before the season had begun, but sometimes you could find the odd students practising before pitch bookings happened. Unfortunately, she'd already been there for half an hour and no one had turned up, so she was getting curious. She always wondered what the changing rooms looked like, so she went to find out for herself.

She probably wasn't allowed in the changing rooms, but she thought it was safe to look at the gryffindor ones. When she entered, however, she was taken aback.

Someone (supposedly) had completely trashed them! It appeared that bombarda had been used a fair few times, and several dozen rolls of toilet paper had been unrolled and thrown about everywhere. What a thing to walk into...
Celeste entered the changing rooms with the aim of practicing some Quidditch techniques she read about over the summer.
She was surprised when she saw the place was absolutely trashed and that Blanche was there.
"Who do you think have done this?"
Celeste asked the blonde in a soft Mandarin dialect.
@Blanche Labelle
When the door opened, Blanche thought about hiding. If it were a Professor... it would be problematic to be discovered here. But it was a student. A very tall, athletic, crop-haired student who she didn't know all too well, unfortunately. Celeste Wong was on the Gryffindor quidditch team: that she did know.

"Errrrr..." She dithered stupidly. Her grasp of English was good, but there was that little fracture about it that was incredibly adorable. "It wasn't me. Just so... you know." Celeste's tone didn't indicate that she was accusing her, but Blanche had to get that out the way.

"I don't know, though. I've just come in like you and found it like this..."
"Has anyone seen this?"
Celeste really couldn't help but to keep asking questions. She never saw anything like that when she still resided in China.
She gave a small smile.
"I'm Celeste. And you?"
@Blanche Labelle
"I doubt anyone else has seen it,"
She began, and for some reason couldn't stop smiling. There was something very pleasant about listening to Celeste talk.
"But I can't be certain. Maybe a Professor already knows..."
Then they would be led there, find Blanche and Celeste, and assume they were the culprits. This is why there should be security cameras around Hogwarts!
"Oh, sorry, I'm Blanche,"
She greeted, grinning as she took Celeste's hand to shake it rigorously. She didn't normally shake hands with people, but Blanche felt strangely awkward.
"Blanche Labelle. You're on the team, aren't ya? I love watching you! Well, I mean you as in... everyone. The Quidditch players. You're really good, though!"
She put two thumbs up, and felt like a complete dork.
@Celeste Wong
Celeste just hoped she wouldn't be in trouble for something she didn't do. She had too much respect for the grounds of the Quidditch Pitch to vandalize it.
"Yes. I am a seeker. Thank you."
She felt extremely flustered by the compliments from Blanche.
"What do you do?"
@Blanche Labelle
I am a seeker. Thank you.

She wanted to just... squish her cheeks or something! It may have been incredibly patronising, but she was clearly unaware of how cute she sounded. And looked. Instead of doing anything so invasive though, she just smiled at her like an idiot.

"What do I do... hmm, that's quite an interesting question..." Apart from existing? "I'm in the music club!" She suddenly sparked when she realised there was something mildly interesting about her.
"You play music?"
Celeste wondered with a smile.
"What kind?"
She wasn't that big into music, but she did have a playlist of some sorts whenever she was lifting weights or just doing some general exercises for quidditch.
"Have you ever played quidditch?"
@Blanche Labelle
"I'm mostly into electronic sounds. Techno, trance. Then you mix that with a guitar? Industrial, punk-pop. That sorta thing!"

She could just about ride a broom, let alone play Quidditch.

"Maybe once or twice I've tried to throw a quaffle into a hoop, but nothing like a full match," She said thoughtfully, thinking back as she looked up at the ceiling. "I'm more of a watcher than a player-- what was that?"

Her voice lowered and her tone became urgent. The sound came from the direction of the bathrooms. Maybe someone was here? She grabbed Celeste's arm.
Hmm... How much music like that has she listened to.
"Ever listen to Jolin Tsai?"
Celeste wondered.
"Her music is very dance."
She looked around trying to figure out what the noise could be.
"If we are lucky, it's just a teammate."
@Blanche Labelle
"Maybe we should get out of here..." Was her quiet suggestion.

Taking Celeste's hand, she side stepped to the door, and shuffled out of it. For some reason she thought that would be less distinctive than walking normally. When they came out onto the grounds, Blanche kept shuffling to the side of the changing rooms where they were hidden a little more.

"Should we clear it up? Or should we walk away? I don't know what to do. James would know," She said thoughtfully. Then again, perhaps he was the one who actually did it? Hmm. No - probably not. "Do you know James? James Potter?" She asked her, still holding her hand for absolutely no reason whatsoever.
"I don't want to be troubled,"
Celeste said softly as she was shuffled out of the changing rooms by Blanche.
"James Potter sounds familiar. I know of James."
Whether or not they've actually talked before was a different story.
It hasn't exactly hit her that her hand was being held, and for whatever reason it didn't feel like an intrusion.
"Why?"
@Blanche Labelle
"Oh, James is my best friend," She said proudly, now looking at their hands.

Instead of feeling completely embarrassed by it though, she noticed something else.

"You have rough skin!" That would usually be a bad thing, but it sounded as though it was everything she could have hoped for. She guided Celeste's hand to her head, and put it on her face. Then she giggled. "It feels so nice, haha!"
"I see."
Celeste didn't really have best friends at Hogwarts. That she knew of anyway. She just knew she was closer to her teammates than she was the rest of the house.
She blinked when she realized their hands were interlocked, yet she didn't pull away when she felt Blanche move it towards her face..
"Rough from handling the brooms."
@Blanche Labelle
Blanche licked her palm, laughed, then let her hand go free.

"Sorry if you find spit gross, I couldn't resist," She admitted innocently, then moved to the space underneath the bleachers. "Hmm. I never thought this as a good spot to hang out, but I guess its kinda nice under here. I heard it's a popular spot for couples, though."

That didn't creep her out, not really. So some people liked to have sex - and?

"You know I don't see you in the common room a lot," She went on, looking at the pitch between the stands, "Is there a place you like to hang out with buddies?"
Celeste glanced around finding Blanche's hyperactive energy to be
very
interesting.
"I exercise a lot. I practice outside and hang with other quidditch players."
She was usually too conked out by the end of it that she fell straight asleep on her dorm bed. That wasn't even with taking homework to do into consideration either.
@Blanche Labelle
"Yeah? I can put my leg behind my head! Wanna see?"

Without hesitation she dropped to the ground, put her head forward, and made several intense straining sounds until her leg was behind her head.

"Tada!" She laughed, and immediately fell back onto the ground.

"You've got to be the captain, right? Leonides Belvedere seems kind of... lively. Is he difficult to play with?" She asked conversationally, staring at the clouds.
"Wow!"
She was pretty flexible, but contorting her body was never a thought to her. If it was, her mother would've encouraged her to train for the Olympics instead.
Celeste shook her head.
"I am not captain. I think Wood is."
Belvedere?
"He's strange and disgusting."
@Blanche Labelle
Blanche laughed.

"A lot of boys are," She reasoned, but in such wasn't really defending him. She got a similar impression as well.

"Have you ever done doubles on a broom, Celeste?" She asked her, stretching her arm up and squinting one eye; by her sight it looked as though she was pinching a cloud in the sky. "I mean, you're at the front doing all the steering work, and the other sits behind you." Blanche called it 'doubles' She wasn't sure if there was a technical term for it.

"I'd love to do that with you during a match. That would be so fun!"
She shook her head at Blanche's question. That sounded like a major injury hazard to her.
"Doubles sound dangerous."
Last thing Celeste wanted was a possible concussion.
@Blanche Labelle
"No! Well... maybe. But!"
She was delighted to find a loop hole here.
"You're a great flyer, so you won't have any problem with it!"
Her faith in Celeste was sublime, but one hundred percent genuine.
"Have you ever had an injury during quidditch before?"
She asked, sitting up now to look at her.
@Celeste Wong
"Once broke an arm. I try and be very careful,"
Celeste responded as she tried to recall any past injuries.
"Injuries put me out of work, and I must not let māmā down."
She wasn't sure if Blanche would understand as it was clear they both came from different cultures.
"How long have you been playing music?"
@Blanche Labelle
"At least the healers here are good,"
She reasoned, not really knowing why she felt an injury would disappoint a parent. Not even James's Dad would be disappointed in that, surely. From what James made out: Harry was very finicky.
"Hmm? Music?"
She didn't dwell on it for too long. Since they were bringing up the subject of Mothers...
"Well, I don't really remember when I really started. My Mum left me her grand piano, but at first I was more focused on singing. It's probably better to say how long I've been singing for - 'cause that's a long time! For as long as I can remember!"
She beamed at her.
"Would you say Quidditch is your end game?"
@Celeste Wong
"You must be good at music."
She never heard Blanche play, but she couldn't see why that wouldn't be the case.
"Yes. Very much."
@Blanche Labelle
She liked to stay relatively modest, so she didn't respond to her praise. But there was something like a shy smile that crept up on her features.

"Oo~oh~" She sang fondly, "So you're going to be playing for one of the national quidditch teams when you leave then! Do you follow the british teams at all? Which one is your favourite? I'm a fan of the Harpies!"
Page 1 of 2 • 1, 2
---
Permissions in this forum:

You cannot reply to topics in this forum