current time
Feb. 2021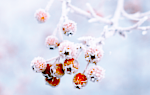 staff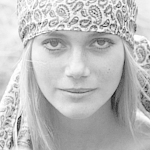 Admin Xaria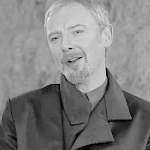 Admin Violet
Who is online?
In total there are
8
users online :: 1 Registered, 0 Hidden and 7 Guests :: 1 Bot
Cepheus Carrow
Most users ever online was
139
on Wed Jul 03, 2019 9:12 am
Credits
Skin & graphics made by Xaria. The Harry Potter franchise belongs to J.K. Rowling. All original characters belong to the respective user that made them along with their posts. No copyright infringement intended.
The entrance hall was packed solid, which was unusual for this time of day. Usually students had finished lunch by now and were going back to their common rooms or the library or the grounds before afternoon classes began. There appeared to be some kind of commotion. Faye wormed her way through the crowd in an attempt to find the source.

"What's going on here?" She demanded, and then saw what had happened. Someone had used a permanent sticking charm to fix a rather rude depiction on the noticeboard. There was a lot of giggling and sounds of repulsion. "Who did this?" She announced to the crowd, eyeing left and right suspiciously.
Carina had heard of some commotion in the entrance hall so she decided to go check it out. When she saw what was causing the problem she went wife eyed. She then turned to the gawking students "alright. Everyone get going. Get where you need to be." She said gesturing for them to get moving and they did so. When the hallway cleared out she turned to Faye "what the hell happened?" 
@Faye Phiera
Faye rolled her eyes. Of course it was her. When the crowds fanned out, she gave her a strange look.

"I think you have eyes and can see for yourself, Malfoy." She said coldly, narrowing her eyes. But then, she stood in front of the naked lady photograph to block it from others seeing it. "Did you see anyone who could have done it?" She sighed, realising that she needed Carina's help if she did know anything.




Carina frowned at Faye's attitude and rolled her eyes. She was tired of the crap from her but didn't want to be rude seeing as she was Louis friend. "I didn't see anything. But a heard a few 5th years whispering in the Slytherin common room. One of them being Pandora Carrow. Why does it seem like she's always in the middle of stuff? " She asked rhetorically before sighing 
@Faye Phiera
"Well that doesn't help me a lot, does it?" She said impatiently. "'In the middle of stuff' - more like she is the initiator and the cause of a lot of problems around here."

She didn't like Pandora. She didn't like Carina. The only Slytherin she seemed to stand was Narkissos.

"I suspect it was someone who is fairly childish. So yes, she could fit the bill. This seems more of a male thing to do though. The type of male who would own pictures like these?"
"well I'm so sorry I wasn't here when it was put up. If I had been, it obviously wouldn't be here, now would it?" She asked with her hands on her hips and a tone of annoyance in her voice. She agreed with her that Pandora usually started alot of shit but she wasn't going to say that. She would rather chop off her own hand than admit she agreed with her on anything "what about you? Have you heard anything?" She asked as she thought of who could have posted the picture. " Maybe Leonides Belvedere. He's kind of... Sexually driven, you could say" 
@Faye Phiera
Hearing of something
juicy
, Marilyn made the decision to go investigate it herself. It would make a good bonding opportunity with her mother the next time she saw her. This was also a chance to get a bit more journalism experience!
Seeing some prefects at the scene, she joined them.
"What's the scoop, ladies?"
@Faye Phiera
@Carina Malfoy
Faye raised her eyebrows.

"And how would you know that? Got some 'hands on' experience there?"

She realised that she sounded like a complete bitch, but was utterly relishing in it. Being a bitch was something she enjoyed every now and then. Seeing as she had to suck up to Professors and have a clean record, this was her little way of expressing all those inner insecurities.

When Marilyn appeared, Faye eyed her over. "A permanent sticking charm incident."
"hardly. The only person ill be having sexual experience with is my Louis" she said with a smirk. She knew it would piss her off "he's a good kisser" she said then turned to Marilyn "you're the journalist. Got any leads?" 
@Faye Phiera
@Marilyn Grayson
"No, I do not. In fact, I came here to find out what had happened and any info related to it."
It was quite entertaining to watch the spat between the two.
@Faye Phiera
@Carina Malfoy
---
Permissions in this forum:

You cannot reply to topics in this forum