current time
Feb. 2021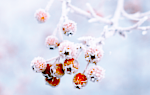 staff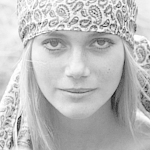 Admin Xaria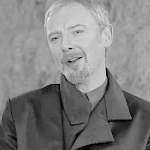 Admin Violet
Who is online?
In total there are
9
users online :: 0 Registered, 0 Hidden and 9 Guests
None
Most users ever online was
139
on Wed Jul 03, 2019 9:12 am
Credits
Skin & graphics made by Xaria. The Harry Potter franchise belongs to J.K. Rowling. All original characters belong to the respective user that made them along with their posts. No copyright infringement intended.
Page 1 of 2 • 1, 2
Darren stood in front of a chalk board writing his lesson plan for the year as he waited for students to arrive. The first lesson of the year was a personal favorite of his from when he was in school. He would be teaching the students about boggarts and how to defend themselves from one. 

1. boggarts 
2. Hexes spells and jinxes
3. Unforgivable curses 
4. Dueling lesson
Macmillan entered class ready to do some of the bare minimum and maybe a bit more. He was quite lucky that this was a subject he somewhat cared more for. Entering class, he took a seat and looked at the board. Boggarts? Seriously?
Leo walked into the classroom, and didn't look at the board or the professor. He did, however, slap Macmillan at the back of the head in an 'affectionate' kind of way. He took his seat nearby, stretched his limbs out to the furthest they could span, and reminded himself that he couldn't fall asleep this time.
@Hyacinth Macmillan
Faye entered the classroom, and immediately seemed uncomfortable. Boggarts. She didn't enjoy the idea of others knowing her weaknesses, particularly where it concerned her greatest fears. She tried to remember what her boggart had been a few years ago, and wondered if it had changed. She took a seat at the front and took out the essentials from her bag and onto the desk in a neat arrangement.
Carina entered the classroom and stopped when she saw the lesson of the day. She knew about boggarts. And she was not happy to be learning about them in front of everyone else. She didn't want people knowing about her fears. They didn't need to know them. She quickly took a seat and chewed on her bottom lip nervously
"That hard, Leo?"
Macmillan wondered looking over at the Gryffindor. Raising an eyebrow, he gave a rather strange look to Leo.
"What's your Boggart?"
@Leonides Belvedere
Alayna entered the classroom and took a seat next to leo. She pulled out her text book and looked at the board "boggarts? Fuck. I hate those damn things"
Molly walked into the DADA and did kind of regret it when she noticed what was today's topic there. She wanted to turn away and leave the classroom but at the end she decided to stay. She needs to get through this anyway somehow. She sat down somewhere empty seat, not far from Alayna.
Vanessa entered the classroom and frowned at the lesson of the day. She knew what the boggarts would turn into for her. And she wasn't pleased. But she knew she had to attend class. She sat down and rested her head on the table
"I dunno, probably something really fucked up..." He grumbled, getting a packet of gum out of his pocket and offering him some. Macmillan was all right really. "Wha' about you?"
"i already know the form my biggest takes. I don't need others knowing it" alayna said starting to get scared. She felt her heart rate increase and her breathing speed up. She gripped the table so hard her knuckles were turning white. She knew leo leo would pick up on it as she was sitting right next to him.
Leo eyed Alayna. What the heck was she doing? She looked like she was going to explode in her seat. "Tch. Stop being such a wimp. It ain't even real."
"not all of us like the idea of facing our fears. They're fears for a reason" alayna said actually feeling nauseous. She knew what her boggarts would turn into. Her dad. From all the times he beat her as a child. She didn't need everyone knowing she feared her own father
"I don't have the damn-est clue of what my Boggart is honestly."

Macmillan felt as if he didn't really have anything to fear.

"How fucked up, Leo?"
Mackenzie walked into the class and saw they would be learning about boggarts. Her face went pale and she went to the seat next to alayna. She reached out and took the brunettes hand and gave it a light squeeze "it's ok. He's not gonna really be here. He can't hurt you"
Atticus walked into the classroom he hoped that he would be able to hold it together, seeing that he and the professor were in a forbidden relationship. He looked up at the board and just took a seat near the front as he made the mistake of signing up for the man's TA.
Darren decided to begin the class "alright everyone. Attention up here. My name is professor Parker and I will be your defense against the dark arts teacher this year. Our first lesson is a personal favorite of mine. Boggarts. Now who can tell me what a boggart is?"
Faye put her hand up.

"A physical manifestation of a person's fear or phobia, Professor."
"very good Ms Phiera. 5 points to ravenclaw. Now, the spell to get rid of a boggart is very simple. Simply say the word 'ridikulus' and think of something funny. Now I'm gonna have you all form a line and take turns facing the boggart. All right now. Everyone up" he said clapping his hands
Feeling it was better to just get it over with, Leo pushed himself to the front of the line and intended on going first. Let's blast this boggart in the face. Who cares if people knew what creeped him out?
Ashton arrived to the class and raised an eyebrow at the lesson plan. Boggarts? That was stupid. He watched as Leo stepped up first and smirked when professor Ashton released the boggart. He was curious at to what scared belvedere the most
Dagger heard from the corridor that the Professor had started class but he didn't care in all honesty, he was taking his time to get there, he walked in and knew he was late, Dagger would practically laugh at this class if he simply could and it wasn't a requirement in his father's eyes.

Thank you so much
AJ
from Shadowplay for the set!!
This was one of the classes he wasn't sure that he wanted to take. While he loved to learn and would ask questions (pester people for information,) learning about the different types of creatures he knew was in the world wasn't one of them. Asriel was well aware of different creatures that could pose as human or otherwise due to his heritage and the stories that he'd heard while traveling. While learning to take them on or avoid them was something he should want to learn, the boy wasn't sure if he wanted to know about them right now. Swallowing thickly, he joined his classmates in a line wondering what exactly his boggart would turn into when it was his turn.
So Leo took the floor. When the boggart came out, he knew which form it would take. Straggly, floor-length, matted black hair and skeletal green, crooked face that barely resembled a woman; the banshee opened its mouth and started to scream.

Urgh. He felt the shudder of repulsion and he hesitated slightly, but he pointed his wand at it.

"Riddikulus." The hair retreated and gained lustre, volume, and her voice was singing. Her skin was human. She suddenly got all these curves and went from a -13 to a +10. She blew a kiss at Professor Parker. "Sweet." He concluded, pocketing his wand and moving to the back of the line.
Carina stepped up after Leo and stared at the boggart. She watched as the figure turned into a male with long white blonde hair pulled back in a pony tail. His facial angles sharpened until she was staring at her grandfather. She went stone cold and her eyes widened with fear. She shakily lifted her hand and stuttered out the spell "Ridikulus" she said and watched as her grandfather suddenly turned into one of those inflatables with the long arms. She giggled and stepped out of line


Page 1 of 2 • 1, 2
---
Permissions in this forum:

You cannot reply to topics in this forum