current time
Jan. 2021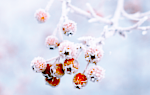 staff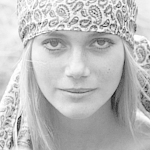 Admin Xaria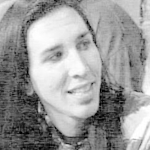 Admin Jules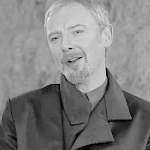 Admin Violet
Who is online?
In total there are
9
users online :: 0 Registered, 0 Hidden and 9 Guests :: 1 Bot
None
Most users ever online was
139
on Wed Jul 03, 2019 9:12 am
Credits
Skin & graphics made by Xaria. The Harry Potter franchise belongs to J.K. Rowling. All original characters belong to the respective user that made them along with their posts. No copyright infringement intended.
Skylar was rather excited for her first lesson as a Hogwarts professor. She waited in the clearing for her students to arrive. She looked over the small group of nifflers she had found for the first lesson as they were the topic of study. She had Spencer, her own niffler, on her shoulder to keep him away from the group of babies she had found in the forest "now Spencer, you can't play with them yet. I need your help for this lesson. I need you to be a good boy for me. " 

Lesson plan
1. Nifflers
2. Unicorns 
3. Hippogriffs 
4. Thestrals 
5. Dragons
Louis didn't need to take care of magical creatures to progress in his career, but it would help to understand more of the ailments inflicted by some of the beasts. He really enjoyed the subject and wanted to take it into NEWT level, so here he was for the first lesson of the year. He wandered up to the clearing and immediately saw, and recognised nifflers. They were sort of cuddly.

"Hello, Professor," He greeted cheerfully, beaming.
Carina walked towards the clearing and smiled when she saw Louis was there. He was in alot of her classes which made her extremely happy. She then turned to their professor "hello professor Ashton. And hello Spencer" she said scratching the niffler under the chin. She had met the professor briefly before class and the Niffler seemed to have bonded with her
Mackenzie arrived at the clearing and smiled when she saw Louis and Carina. She locked eyes with Louis and blushed a bit. She had no idea why though. She scurried to where they were and stood beside Louis as she watched Carina "how does she do that? Just.. know everyone?" 
@Louis Weasley
Alayna entered the clearing and saw they would be learning about nifflers. At least it wouldn't be a dangerous lesson. She walked over to Louis and Mackenzie as Carina was still playing with the nifflers and threw an around around the blonde Hufflepuff "hey there babe" she said kissing MacKenzie's cheek earning a grown from her friend which just made her laugh
After Blanche had told him about Care for Magical Teachers. he was a bit disappointed that he was too young to take it. Thanks to his mum, however, she talked with the headmaster and allowed Hugo an exception to help foster his passion for creatures.
He might get to ride a Hippogriff like Uncle Harry!
Wow, lots of very tall kids!
He smiled spotting cousin Louis.
"Hi!"
@Louis Weasley
Carina smiled when she saw Hugo and walked over to him and Louis "hey Hugo. How are you like Hogwarts so far?" She asked the red headed boy. She had bonded with him on the train and actually like the boy alot. Which was good as he was Louis cousin "making any more friends?" 
@Hugo granger-weasley
"Hugo?" Did he just hear his voice? He turned, and Carina was already chatting with him. He smiled at Carina and gave Hugo a look of puzzlement. "Are you sure you're supposed to be here?" He asked gently, wondering if he'd got the wrong class. First-years didn't normally take care of magical creatures.
Leo took care of magical creatures because it was a doss. As a bonus this year, however, the teacher was hot. At least it would be easier to listen. He needed to pass at least one bloody class. Checking out Ms Platinum Blonde and nodding at her a greeting, he overheard Louis Weasley talking to a kid. The kid looked too young to be there.

"Or just try this, Weasley," He told Louis, elbowing him in the side. He glowered down at the kid. "Wrong class. Get lost." Better at getting the message across.
Hugo nodded pulling out the note he was given from Snape. "Mum talked to Headmaster Snape and he said I could take it as long as I have relatives taking the class to supervise me!" he replied with a cheerful, toothy grin.

"I'm not in the wrong class, bony butt!"
"Don't think just 'cause you're a kid, I won't make a shrimp cocktail outta you."

Leo was sometimes as childish as an eleven year old, it seemed.
Louis put his hand on Leonides's shoulder, and wasn't particularly gentle about it. His face was smiling pleasantly, but his eyes were not.

"I find it very interesting how you would say that to my cousin, when I am right here, Leonides." He said this in a would-be cheery voice, but it had an edge of threat to it. He pushed back against his shoulder pointedly, but not to the point where he was shoving him. It was a 'time to go now' suggestion.
Carina frowned at the tension and could feel it in her bones. She placed a hand on Louis shoulder and frowned "Louis. Take it easy" she said in a calming voice to try and get him to relax a little bit "leo, knock it off. He's just a kid" she said to the Gryffindor before turning to Hugo with a cheerful smile " it'll be good to have you here, Hugo. You'll learn a lot. Professor Ashton is a great teacher"
"Do you think I could ride a hippogriff? I wanna be cool like uncle Harry!"
Delaney was never much interested in the CoMC but this year she seemed to be at least a bit interested in her grades so here she was to learn. She heard what Leo had said but decided to stay out of it. That wasn't for once her fight. She never attacked first year students.

She wondered what they will learn today.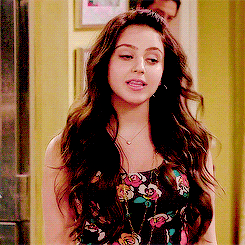 Pandora arrived at the class and smirked as she saw belvedere picking on the little Weasley boy "leo. While I do love it when you torment others, lay off the kid. Find someone your own size" she said and ruffled his hair a bit laughing " go for big Weasley instead. It'll be more amusing" she whispered in his ear
@Leonides Belvedere
Care of Magical Creatures had always been one of Lakelyn's favorite classes. She often brought her sketchbook to the class so that she could draw the different creatures that they saw there. Of course, that was only if she could sneak far enough away to do so. She enjoyed drawing and her family often told her that she had a knack for it but she didn't like to show others her work, worried that it wouldn't be good enough. Most of the time she just ended up having to draw from memory anyway. Though, the sketchbook was still in her bag as she walked into the clearing, ready to see what they would be learning about today.

She realized that she must be a little late because already there were a bunch of other students gathered and she decided to just stay off on her own for the moment. Usually she would have gone up to the others, talked to the ones she considered friends... but things seemed tense and she didn't think it would be best to insert herself at that moment.
Darcy, wanting to get a bit more familiar with some of the creatures around, decided to might as well take this elective to fill his timetable some.

He stayed a bit to the side seeing just about everyone else was already socializing.

Skylar watched as a few of her students arrived and decided to get the class started "alright everyone. I am professor Ashton but you can call me Skylar. Now, who can tell me what creature this is? " She asked of them holding up her Niffler, Spencer, for them all to see
Even if Delaney didn't really plan to take part in this class at first but seemed like noone else didn't seem to reply then she figured why not. "That creature happens to be Niffler, who loves to steal shiny items," she said there without even raising her hand. She didn't really care much about being polite or anything like that.
@Skylar Ashton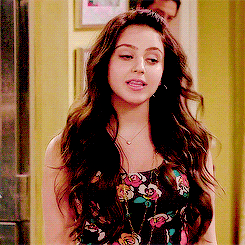 Javier had spent the weekend looking over the notes that the last professor had left behind. It was quickly made clear to him that he either didn't have everything that she had left or the notes just weren't all that well kept anyway. He couldn't be sure which it was and so he wasn't going to put any blame on the previous professor, he just needed to figure out where they were at. Unfortunately, it was very clear to him that they hadn't made it to the point where he would be able to talk about his favorite subject, dragons. Which sucked, he could teach many lessons on dragons. But he had to get through the other things first.

So, he had sent out a note to his students to make sure they all bundled up, he was more of a hands on learner and that was the way he taught as well. He had explored the grounds, the forest, after taking the position and had found a herd of unicorns living within the forest. It was a small herd but he thought they could at least observe them for a while. Or that was the hope.

He made his way to the COMC meeting place and waited for the students, finding that some were already there waiting for him. Once more of the students had come in, he made his announcement. "As I am sure you've probably heard in some way or another, your previous professor is no longer going to be teaching this class. I am Professor Morais and I will be taking over for her. Today, we will be making a trip into the forest to observe the unicorns since that seems to be the next subject on the syllabus." He had had to get permission to take the class into the forest, so he would have to be watchful. But he wasn't all that worried.
Darcy had been wondering why the previous professor got fired, but a part of him was wishing the new one wasn't someone so, um, attractive. At least he appeared to know what he was talking about?

"Professor, do you know anything about acromantulas?" he asked as he felt in his pocket for his spider who was comfortably nesting in it.

Hugo had been rather distraught over the death of his mother, but he still made sure to attend the class with the hippogriffs; he found great comfort in the idea that she was still with and watching over him. He was surprised to see a new professor, yet that didn't stop him from giving the man a cheeky smile and a small wave.

"Unicorns?!"
"Ah, yes, acromantulas, massive spiders who have been known to have the ability to communicate with humans if they so choose to. They are classified as being very dangerous, I have heard rumors of new strains of the species that are much smaller but haven't come into contact with this supposed dwarf species." he spoke clearly enough so that the child wouldn't have to struggle to understand his accent but not so slowly that it might seem as if he were questioning his intelligence.

The next child seemed much more excitable as Javier gave him a nod of acknowledgement. "there is a small herd living here within your own Forbidden Forest. Which means it is of the utmost importance that we stick together as we go to observe them lest you be separated and eaten by the various beasts hidden within the darkness." not a motivational speech by any means, but a warning he would have heeded. "is everyone ready?"
Sebastian had been fascinated with creatures for as long as he could remember. So it was no lie taking this class had been a must on his list. The male had stood as the new Professor who seemed a bit more welcoming than the previous one. He had stood with his arms crossed, because of the cold. Hoping that the class would end up going well.
When he heard him talk about Acromantula's, the Ravenclaw raised an eyebrow.
"Aren't they also a dangerous bunch of creatures to be around too?"
he asked. Hoping he didn't sound too weird, but he heard they were a nasty bunch of creatures to learn about. And he didn't feel like being spider food, he'd rather learn about better creatures.
@Javier Morais
---
Permissions in this forum:

You cannot reply to topics in this forum