Switch user:
---
current time
Dec. 2021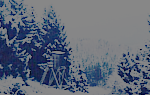 staff
Admin Xaria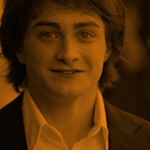 Admin Jules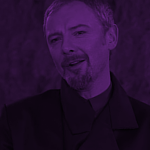 Admin Violet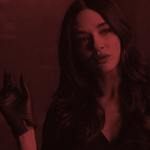 Moderator Topher
Who is online?
In total there are
5
users online :: 0 Registered, 0 Hidden and 5 Guests
None
Most users ever online was
139
on Wed Jul 03, 2019 9:12 am
Credits
Site skin from Hitskin. Graphics by Xaria. The Harry Potter franchise belongs to J.K. Rowling. All original characters belong to the respective user that made them along with their posts. No copyright infringement intended.

Delilah knew that her position was not fully recognized in the classes, it was more just mentioned to those students who have parents associated with the Death Eaters as a way to train the new stock. She smiled as she thought of who would be in the class and the fact that she got permission to torture one of the prodigies, 'Oh this is going to be fun' she thought to herself as she was filled in everything the boy could withstand and she had yet to see someone be able to withstand all that Azazel could. She had a map sent out to the students who were accepted into her class with the instructions to be quiet and to not speak of the class with their fellow classmates.

Topics:
Nature of Dark Arts
Known Dark Magic
Curses and effects
Unforgivables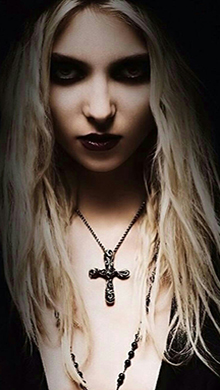 Discordia made sure Kenzi was dragged along as she thought this would be very valuable information.
"Don't worry, dear partner. I'll find the closest, sharpest object when necessary."
@Kenzi Mikeal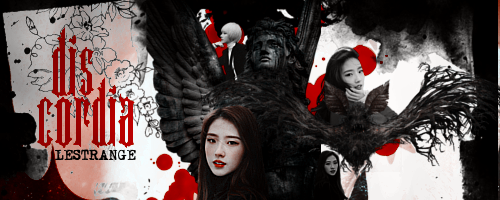 "You don't need to worry about protecting me dear, I am fully able to protect myself," Kenzi states as she get willingly pulled along by Discordia. Kenzi quickly pulls out her butterfly knife from her waistband. "I'll just use this if I have to. I can do all sorts of fun things with it," Kenzi states with a devilish smile on her face, "I may just have to teach you how to use one of these."
Azazel walked just outside of his cabin to the area where Dark Arts was to take place, he was worried how much Delilah would use her liberty to use him as a dummy for the curses, seeing that so far only two have arrived he decided to just lean against the cabin and hope maybe his arrival would not be noticed just yet.
Mackenzie did not want to be here. But she had to. Delilah practically forced her to sign up for the class. She stood by herself against the wall staring at everyone. She didn't belong here. This class was filled with darkness and anger. Mackenzie was rainbows and sunshine. She stuck out like a sore thumb here. She just hoped Delilah wouldn't mess with her too much
For Delaney, it was mandatory kind of way to take this dark art class since she was the prodigy of the Death Eaters. So she needed to be here. She had read instructions but this made her just shrug. She walked into the classroom and looked around there. She saw a few familiar faces and few do not. She just took a seat and waited this class to start. So she could get over with it. She had no clue what to expect from this one.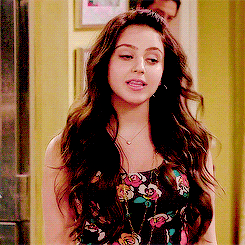 Del thought that bringing Mackenzie along to the class, as she hoped that it would bring out her inner darkness. Now she had to focus on her class. "Alright everyone, gather around. I think it is about time we get started," she said before flipping a board. "Nature of The Dark Arts, is our first topic however, lets start with why you or your family decided to choose the dark side of magic," Del as she hoped to get the class involved before digging into the boring lecture.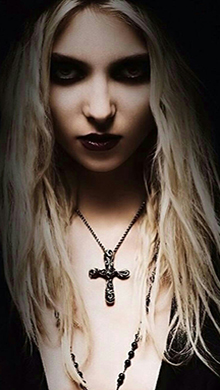 Mackenzie scoffed at her sisters statement "let's see. My stupid great grandfather waged a war for blood purity and my even stupider sister has decided to try to continue it." She raised an eyebrow at Delilah and a small smirk spread across her lips.
"Can those cut into the cranium?" Discordia wondered as she watched her beautiful girlfriend hold onto that interesting looking knife.

She rolled her eyes hearing Mackenzie. Who invited her to class? "My dear father chose the dark side of magic as he found it more freeing and agreeable to his temperament."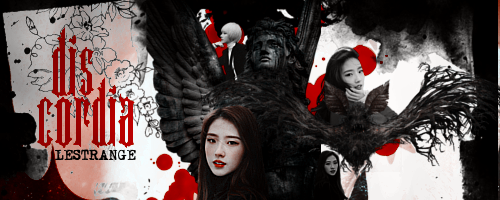 Delaney looked at the professor when she started the class and asked even question why they were into the dark arts. This made the girl just smirk. "Well, why? My family isn't into it. Never have been. But for me... It just seemed to be interesting and some way how to torture the poor souls. I have always been interested in the dark things as far as I can remember," she replied the best as she can. She never had thought much why she was interested in the dark arts that much.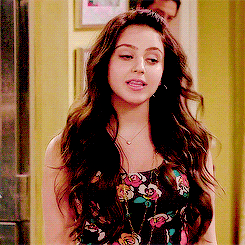 "Only with great effort, and an understanding that there will be no precision in your actions," responded to her dear girlfriend, before turning her attention to the class at hand.

"I'm here cause all knowledge is useful, and knowing something your opponent doesn't gives you a leg up," Kenzi stated simply
Azazel listened to all the answers and groaned, he could not help but think that all of them were naive about what the Dark Arts were all about, and the Death Eaters for that matter. He could not share his reason, since he was forbidden to instead he thought of what was he supposed to say again. 'What was it?' He thought to himself as he tried to remember the wording.

"I want to learn about the dark side so that I have knowledge on both the light and dark, to make an informed decision to where I want to be. The dark side has always interested me due to the amount of power that one can hold with another." He said hoping he got it right.
Delilah had got word that others would soon be joining the class, this only made her happy as it meant that the plan was still going ahead without suspicion, which also meant that the Death Eaters would soon control everything. This was what they wanted, and for the most part she was a willing participant or at least in their eyes. She decided that she would start the lesson on unforgivables, which were just recently allowed.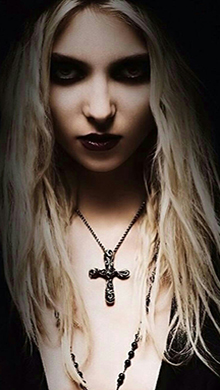 Vladimir thought it was weird that dark arts was on his schedule, however he thought that he should go as he did not want to end up with detention on his first week at the school. Besides he was to stay out of trouble after all.

Vlad walked up to the cabin where it was held and listened to the professor as she explained unforgivables, 'weren't they illegal,' he thought to himself he had missed the proclamation about them being legalized, he however thought that it was still weird to be taught in Hogwarts.

---
Permissions in this forum:

You cannot reply to topics in this forum