Switch user:
---
current time
Dec. 2021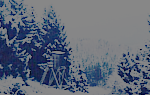 staff
Admin Xaria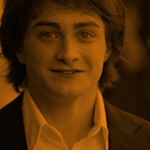 Admin Jules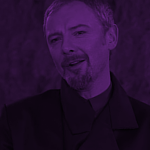 Admin Violet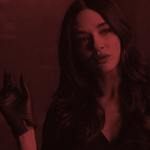 Moderator Topher
Who is online?
In total there are
5
users online :: 0 Registered, 0 Hidden and 5 Guests
None
Most users ever online was
139
on Wed Jul 03, 2019 9:12 am
Credits
Site skin from Hitskin. Graphics by Xaria. The Harry Potter franchise belongs to J.K. Rowling. All original characters belong to the respective user that made them along with their posts. No copyright infringement intended.

Richard was rather nervous about being back at Hogwarts, it however seemed to help that none of his classmates were around and he did not think that any of them would make it as a professor anyways. He had the classroom set up with tons of muggle artifacts that he had collected through out the years from his time living with the muggles who he considered to be more his people. He had placed what he wanted to cover through out the year on the desks, and hoped that the students would find them interesting.

Topics:
Television
Motor vehicles
Weapons
Food
Entertainment


Rosemary entered class hoping that the class would actually be more accurate in information this time around; to her, a very wizarding perspective skewed the facts.

Hm, stuff she can actually recognize. Nice.

"Misfits? Good taste, professor."
Louis had spent a fair few years taking muggle studies, but he still couldn't grasp the concept of basic things. He always felt like he needed to better understand muggles, particularly as a lot of his family were closely related and associated with them. He walked into the classroom, and smiled at the professor. He took a seat not too far from Rosemary.


Hades had decided to take Muggle Studies, as the concept of muggles had always fascinated him, how could a group of people not know about magic? He wondered but then again he did not care as his family's desire to still keep the line pure even though it had resulted in many violent individuals had pressed him into not even thinking to look at a muggle. He took a seat and looked at the professor, 'A Black, how could he know anything about muggles.' He thought to himself not realizing that this Black was a squib and spent his entire life outside of his short stint at Hogwarts with the muggles.
Carina had been convinced by Mackenzie to join muggle studies who in turned practically forced Pandora to sign up for the class as well. The three girls entered the class room and Carina snapped on Pandora who was grumbling and whining the entire time "I don't give a damn if you want to be here or not Carrow. You owe me. I'm stuck cleaning the damn prefect bathroom for two months. So suck it the hell up. Maybe you'll learn a thing or two here" Carina said before sitting between the two girls. She looked around to see who was there and her eyes landed on Louis. She smiled and gave him a small wave. She then saw Hades and turned to Pandora "look even Hades is here. And if you so much as try to start anything with Dursley, I'll hex you myself. An actual hex. Not a little langlock jinx. Am I clear?" She said to the brunette who just rolled her eyes
Iris decided to take up Muggle Studies again to expand her worldview and find out how their life and existence really is; knowledge is power after all.

She raised an eyebrow at the professor's name and took a seat. Hm. Not many people so far.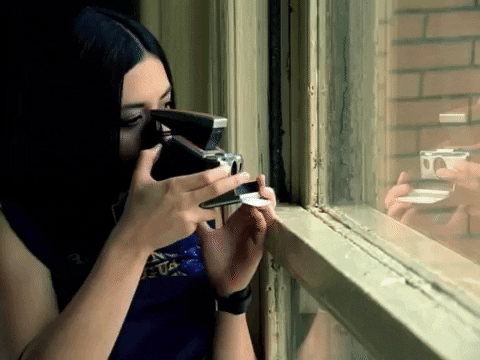 Alayna entered the classroom and took a seat next to Carina. She threw an arm around the blondes shoulder and raised an eyebrow at the fact that Pandora was there "you had to force her to come didn't you, Rina?" She asked laughing a bit
Rose knew somethings about the muggle worlds but not everything. So yeah the girl decided to take the class for a fun, maybe she learns something new here. She walked in there and once again saw some familiar people she knew already. "Hello," she said with a small smile on her face and took a seat middle of the classroom.
Jenna didn't know what to expect from Muggle Studies. But she was rather excited to say the least and she rushed up to class. Hoping she wouldn't be late and she entered the class. Seeing that other students had been there she sighed. Taking a seat and she sat ready for class.
Richard watched as his class filled up, he figured that it was time to get started. "Alright I think it is time to get started, does anyone know anything about muggle television?" He asked the class as he was curious where he was at with mainly those of the pureblood society.
Alayna looked up as their professor began to speak. Television? She had heard a few of the muggle borns talking about some TV show "It's entertainment, isn't it? Like, the pictures move and tell a story?" She wasn't sure if that was the best description, but it worked.
Blake was sitting in the middle of the class as he listened to Professor Black introduce himself and ask them what was on Muggle Television, and he decided he elaborate more on Alayna.
"Well Nott, to add on to what you have to say, television is entertainment. and most television shows go off seasons, which is generally a course of 24 episdoes, but recently we've seen a lot of shows shortening the typical episode, and could streaming count as what television has evolved to?"
asked the Ravenclaw as he gave Nott a smirk, it felt good to do better than someone.
"I hope our answers are satisfying enough."
he said with a tiny smirk giving Alayna a smile.
@Alayna Nott
and
@Richard Black
Brandon tended to only find few of his classes remotely interesting. Since everything was too wizarding for his liking and he'd rather be learning about things he knew stuff about. Although defensive magic had been something that Brandon thought he was adapt at. He had been sitting as he listened to Professor Black talk about television, and he rolled his eyes at the two students. Like they knew anything about television, he wasn't sure most family had televisions.

But he'd let them make a fool of themselves, and put his two cent in later.
Nemmy had been rather curious to what Muggle Studies would bring for them, because she wanted to learn a little bit, and see what it offered. So she had been listening to Professor Black give his introduction and she just rolled her eyes. Like she actually watched Muggle Shows, unless one could count watching episodes of Gossip Girl that she snuck while exploring the muggle world. Something that she had found to be one of her favorite shows, and the only decent show.

She sat back and wanted to see all that the class would bring.

Richard listened to the students answers and had to admit that he was a little impressed, with how much they knew about tv. "Alright, so that is 5 points for Gryffindor and 10 for Ravenclaw for Blake's answer," he said as he noted down the points.
Roxanne loved the muggle world and she had loved that they gave her a world of art where she could end up expressing her love for art. She looked at the paper and listened to Blake Kennedy talk and rolled her eyes, before asking. "Professor Black where does graffiti classify?" she asked curious.

Not sure if it was a good question to ask.

---
Permissions in this forum:

You cannot reply to topics in this forum