Switch user:
---
current time
Jul. 2021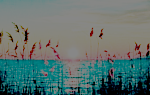 staff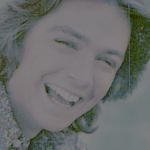 Admin Xaria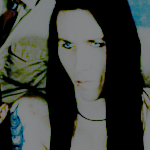 Admin Jules
Admin Violet
Credits
Site skin from Hitskin. Graphics by Xaria. The Harry Potter franchise belongs to J.K. Rowling. All original characters belong to the respective user that made them along with their posts. No copyright infringement intended.

Rules
1. Register your username in standard case like John Doe. We won't force you to type it a certain way for an aesthetic reason; that's what CSS is for.
2. The common sense rules: be nice, don't godmod without the other user's permission, no bullying, etc. Even though those rules are rather known and unspoken, they have to be said anyway.
3. As of August 14, 2019, we have a limit for 10 characters with the possibility to make more as long as you get 10 posts on each within a time span of 2 months. If your characters were made before 2019, you may ask to have them be grandfathered in to exempt them from this new policy. This is to try and ensure characters are being used and not collecting dust.
As of October 21, 2019, the character limit has been indefinitely suspended, so you can have as many as you want. If there are concerns, the staff will talk to you about it.
4. When it comes to the topic of face claims, we are extremely lax on who and who cannot be used. We don't allow those who have asked not to be used as face claims nor do we accept the use of people you randomly found on the Internet as face claims. This gives you plenty of options from athletes, actors, musicians, models, public figures, etc. When it comes to the usage of Internet celebrities, we just ask that they have something to show their stardom whether it's an official site, Wikipedia article, IMDB, etc. We have no 5-/5+ rule. We just ask you have common sense. For example, 90s Leonardo DiCaprio can pass as a student. Present day Leonardo DiCaprio can't. As long as they have pictures that fit whatever age you want them to be, go for it.
5. The rating is 3/2/3, but that's to be more on the safe side due to exploration of various dark topics along with the heavy use of cussing and maybe even violence. When it comes to sex, we ask that you fade to black if things get hot in a thread that's not necessarily mature. Feel free to PM one of the admins for more info. Despite the rating, however, we are a 16+ community so those younger than 18 are able to have a place to get comfortable with roleplaying.
6. Diversity of all sorts are highly encouraged. Unsure of what character you could make? Don't be afraid to check out the want ads posted if you need help. RUTH may take place in Britain, but tgat doesn't mean everyone's homogeneous.
7. Avatars are at max 150x150. Doesn't matter if they're gifs or actual icons as long as they're not too flashy. They WILL resize automatically, so don't worry too much about linking from an external site as long as it's not from one of the
unadvised hosts
.
8. Most importantly, have fun! Roleplaying is supposed to be fun after all.

Ivan Feofan

Minister for Magic





Alias

: Jules


Posts

: 30


Blood Status

: Pureblood


occupation

: Minister/Dark Lord


Sexual Orientation

: Bisexual


Faction

: Death Eater


face claim

: Tom Hiddleston




---
Permissions in this forum:
You
cannot
reply to topics in this forum