Switch user:
---
current time
Dec. 2021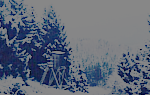 staff
Admin Xaria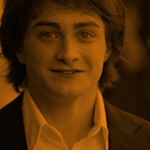 Admin Jules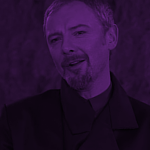 Admin Violet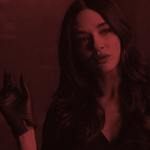 Moderator Topher
Who is online?
In total there are
7
users online :: 0 Registered, 0 Hidden and 7 Guests :: 1 Bot
None
Most users ever online was
139
on Wed Jul 03, 2019 9:12 am
Credits
Site skin from Hitskin. Graphics by Xaria. The Harry Potter franchise belongs to J.K. Rowling. All original characters belong to the respective user that made them along with their posts. No copyright infringement intended.
Page 2 of 2 •

1, 2

First topic message reminder :
Severus decided to start the term with a medieval party this year; his hope was to keep the students and staff distracted from the changes that have occurred at the school. He knew some would be excited about what was going on in the school and others not so much. His only hope was that everyone could just relax and enjoy themselves for at least one night. The tables were pushed to the sides and were draped with each house banner, the house tables were on both sides of the professor table. The school banners were also hanging from the ceiling and the middle of the room was left empty for dancing and entertainment that he had hired for the night; he had managed to get a couple of medieval performers to do a joust to entertain and wow the students before they danced the night away.
Severus walked into the room and surveyed it before taking his seat in the middle of the professor table; he thought that everything looked perfect and hoped that everyone else would agree. Camille was seated to his left and the House Heads framed them with the other professors spread evenly on either side. His vision for the staff table was that of a traditional royal court head table.
Great Hall
---
Mackenzie noticed someone she didnt really know acting strange next to the punch bowl. She walked over and clreaed her throat to announce her presence, "If you're attempting to spike the bowl and not be seen, you're not doing a great job. I could tell what you were doing from way over there."
@Jodie Ellerbrock
She feigned surprise by opening her mouth wide.

"I'm shocked!"

She then closed her mouth, looked at her seriously, and poked her in the ribs.

"You're gonna tattle on me?"
Mackenzie raised an eyebrow at the fact that the girl poked her in the ribs. Most people avoided her and this girl felt like she could joke around with her that showed guts. She liked it. "Hardly. I was gonna cover you, actually. I'm Mackenzie." She said introducing herself.
@Jodie Ellerbrock
Jodie eyed her. Bit of a princess, but okay.

"I'm Jo. Think I remember you from class. In the ones that I actually, like, went to."

And there was two of them or something, Twins. Whatever. She didn't really keep up with who was who.

"Go on then, Prinny. You're doin' a bad job of covering." She went to tip the bottle underneath her sleeve.
Mackenzie rolled her eyes and raised her wand casting a notice me not charm. She would take it down once the job was done, "You seen to forget we have magic. Makes life alot easier." She smirked and put her wand back in its holder as she waited for her to finish
@Jodie Ellerbrock
"Fuck you..." She said, but she was smiling.

She issued the punch bowl with a good dosage of bourbon, then swung the empty bottle under the table.

"Walk away." She did so herself, expecting Prinny to follow. "So what are you like daddy's girl by day, rogue by night?"
When Niall came back to the dance, he found Aeris again.
"I'm raging right now. I got detention..."
@Aeris Sung
Detention?! "That bitch!"
Mackenzie laughed and shook her head. She followed her when she walked off and scoffed at her question, "I've never been a daddy's girl. I'm the black sheep of the family. My twin however, is the apple of my fsthers eye. She does no wrong." She clenched her jaw at the thought of malia and how she was so perfect ot their father.
@Jodie Ellerbrock
"Go back to being blonde and set her up," She said at once, picking out some dirt from her nails. "Proffies probably can't tell you two apart, right? Get in trouble, say it was your twin."
Mackenzie sighed and shook her head, "Wont work. If one of us got into trouble they'd send us directly to professor Riddle. Or as I call him, father. Regular professors cant tell us apart. But he can." It sucked because it was a great plan, except for that one flaw.
@Jodie Ellerbrock
Kenzi knew they were somewhat late at this point. The punch bowl might even be spiked at this point, which just means that Kenzi would have to spike it even more. Dressed in a billowy shirt and leather pants, with her prefect badge pinned to her chest, Kenzi opened the main doors, holding them open for her fiance Discordia, both of whom were had one their glittery expensive engagement rings.  
The pair made their way into the crowd, Kenzi quickly making her way over to the punch bowl to check if someone had already tainted the well. With a quick taste, Kenzi picked out the favor patterns she was looking for, she returned to Discordia. "Bourbon, who spikes with bourbon," Kenzi tells Discordia, a slight bit of annoyance in her voice, while she shuffles around the flask of vodka she has so it's better concealed by her outfit.
@Discordia Lestrange
Discordia walked in with her fiancee in some sort of Morgan La Fay inspired look with a lot more lace than one would expect. In one of her arms was Kenzkeal to accompany them.
"Kenzkeal likes the feast. Makes him think of the plague.""That makes spiking very obvious. Would blood cancel it out?"
This was
much
better than last year's dance. It wasn't obnoxiously loud and colorful.
@Kenzi Mikeal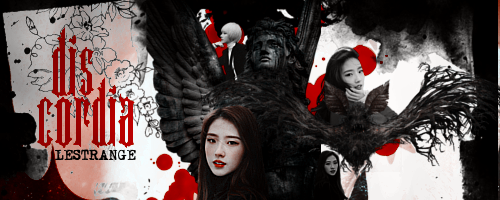 "Oh, weak, your Dad's a teacher."

She couldn't think of anything worse than having her Dad invade in her social life.

"Sucks."

She didn't know too much about this girl, or her family. She'd heard things, but she ultimately preferred to make her own judgements about people.

"It's my seventeenth birthday at the end of the month. How long you gotta wait?"
"Yeah it really is the worst sometimes. Cant really get away with anything. It's like his super power, he knows when I'm up to something." When she mentioned her seventeenth birthday she frowned, "April. And then I still have to be here an extra year. I'm 16, but a fifth year due to some.... unforeseen circumstances from last term." The girl was new, so she didnt really know much about her past, especially last term.
@Jodie Ellerbrock
"That is the approximate time period that this is trying to emulate," Kenzi said, agreeing with her girlfriend.
"We are not putting blood in the fruit punch dear, even if it would mean that we could spike it better. We will just drink by ourselves later," Kenzi stated.
@Discordia Lestrange
"Where's the torture devices? They liven up any medieval party..."
Discordia had her priorities. She looked around the Great Hall finding the lack of morbidity to be atrocious.
"How about we find my dear brother? Torture him a little?"
@Kenzi Mikeal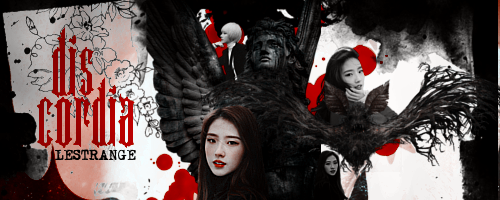 "I think we are the only ones in the school that would find torture devices appealing, though maybe some of the new staff," Kenzi commented, making vague referances to some of the changes in staffing that she saw this year.
"Have you told your brother that you're engaged yet, I imagine that he will find that quite shocking," Kenzi asked with a wicked smile on her face.
@Discordia Lestrange
Discordia shook her head.
"I haven't had the chance. He's been out of the manor and seeing a former student of his."
She heard the latter through the grapevine.
@Kenzi Mikeal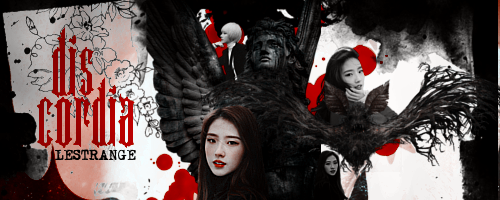 "Well then, let's track him down and tell him the amazing news, I am quite interested in seeing his response," Kenzi stated as she started to look around from the brother in question.
@Discordia Lestrange
Page 2 of 2 •

1, 2

---
Permissions in this forum:

You cannot reply to topics in this forum