Switch user:
---
current time
Dec. 2021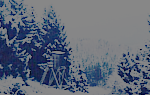 staff
Admin Xaria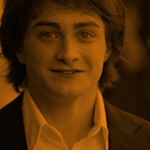 Admin Jules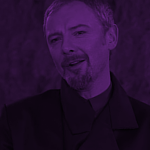 Admin Violet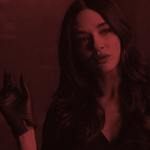 Moderator Topher
Who is online?
In total there are
4
users online :: 1 Registered, 0 Hidden and 3 Guests
Allison Sabitz
Most users ever online was
139
on Wed Jul 03, 2019 9:12 am
Credits
Site skin from Hitskin. Graphics by Xaria. The Harry Potter franchise belongs to J.K. Rowling. All original characters belong to the respective user that made them along with their posts. No copyright infringement intended.

Asriel had never been to an English carnival but he had been to different ones in other parts of the world. He was eager to see how they differed. Maybe while he was exploring he'd run into a friend or two from school. His father was off doing his own thing which was fine with the preteen used to being on his own. It was a relief though that he didn't mind the boy wondering off alone and had even given him money to spend at the carnival if something piqued his curiosity.

Nearly vibrating with energy, he walked amongst the crowd, his eyes wide as his head swiveled about trying to decide where to stop first. Something red and white caught his attention so he ended up going there first. It was a stall selling something that smelled wonderful! Bouncing on his toes, Asriel waiting patiently in line before it was his turn. Soon enough he was nibbling on some grantham gingerbread. His steps began to slow as he didn't know which game he wanted to try first. It was a familiar problem every time he came to something like this. Seeing a line near him he decided to join it wondering what exactly was at the other end. Whatever it was, he was sure it would be fun in the mean time, he decided to ask the person ahead of him, "Excuse me, have you been to this before?"
Darcy was thankful for an opportunity to get away from his parents and hopefully spend some time with his boyfriend. He ended up wearing a Hawaiian shirt that was clearly too big on him, but it was comfortable at least.
He unintentionally entered the line for some sort of mirror maze. Whatever that was, he might as well go through it, especially as he managed a good spot in line.
"No, I haven't,"
Darcy answered pulling his head back to see who was behind him.
@Asriel Denzel
"Oh," came the reply still as excited as he was before. "So this is new for you too!"
This could be fun! As unusual as it was, Asriel could have fun by himself at places like this or when he went exploring. However, since he'd been to Hogwarts and made a friend or two, he'd come to realize that his father had been right. Sharing an experience was more fun than being alone. So while he was naturally inclined to speak his mind and ask people questions, he had tried to be more outgoing and not just speaking when he was curious.
Finishing his bread, he bounced on his toes a bit with a smile of anticipation as he tried to peer around the line and was happy to see only a few people ahead. Leaning over to where he was only standing on one foot as kept his balance he was able to see that it was a mirror maze. He'd never been in one of those before. Straightening, he wondered, "Do you think the maze has magic in it?"
@Darcy Culkin
"Yeah! If I end up liking it, I might end up trying to get Al to go through it with me!"
He always enjoyed fun, safe activities he could do with his boyfriend. Nothing wrong with some innocent fun.
Darcy shrugged.
"I have no idea... I think the idea of a mirror maze is already confusing."
@Asriel Denzel
Nodding, Asriel could see that. He'd seen optical illusions where it looked endless because of the mirrors reflecting back the image many times. Biting his lip he wondered, "They won't let us get lost in there...right?" He was sure that they would do a search in the maze to be sure that no one was left in there unintentionally. For some reason, he didn't think that pulling a Hansel and Gretel would work in this scenario.
@Darcy Culkin
"I think the mirrors make it look like we're lost. We just have to be smart enough to find the way out."
That seemed like it would be the case; this seemed like a harmless carnival attraction after all.
@Asriel Denzel
Nodding once again, Asriel felt himself smiling in relief as his excitement decided to be greater than his nervousness. Soon it would be their turn to enter the maze and he found himself impatient. "So what do you think is in there?" He tilted his head in thought. He knew that it couldn't be just any ordinary mirrors right? It was a magical maze, so maybe they would have magical stuff in there? Warming up to the idea he tossed out, "Maybe the mirrors make what you see in them real? Like changing the color of your shirt?"
@Darcy Culkin
He shrugged.
"I don't know. Maybe strobe lights? I know that's what the muggle ones sometimes have."
Well, that was what Darcy overheard during the times he and his family actually went on vacation.
"I hope not as it could get inappropriate,"
replied Darcy blushing. Damn those hormones or whatever he had been dealing with the past few months. But if it meant his boyfriend randomly appearing...
@Asriel Denzel
"What are strobe lights?" Asriel had never heard of those before. Maybe he knew what they were but didn't know them by that name? He was easily distracted by the next sentence and suggestion though. Eyes lighting up with mirth, the boy couldn't help the grin that stretched his face. He'd seen the blush and he knew what that meant. Or at least he'd seen plenty of girls go that color before when certain boys were mentioned. Then again, he'd seen the boys do the same thing. He wasn't that naive to not understand the nuisance of the whole crush thing. "Someone's got a dirty mind," he sing-songed teasing.
@Darcy Culkin
"They're bright lights that flash on and off. A bit scary at times..."
He couldn't handle some haunted houses very well for that reason.
Dirty mind?!
"No I don't!"
Darcy responded his face becoming even redder.
@Asriel Denzel
'Ooohhhhh.'
Asriel couldn't help but think. He knew what those were and felt a bit foolish now. He'd seen one of those before at a party and it had been...different. While part of it had been fun, he didn't like how it made him seem as if he was walking in slow motion and missed movements. Not to mention it hurt his eyesight. He nodded at the information grateful for it.
Snickering a bit, the boy nodded. "Well, you said inappropriate. And I thought of my trousers going missing. That would be embarrassing and inappropriate." Giving the boy an 'innocent' expression he wondered. "What made you go red then?"
@Darcy Culkin
"Um, something else..."
Now he was going to be awfully embarrassed for rest of the day! How humiliating!
"You might understand in a few years..."
Darcy felt
extremely
awkward now.
@Asriel Denzel
"I'm twelve. Thirteen, if you count the time I was in the womb." He felt a bit put out. Just because he didn't
like
any of the girls and boys in his year and didn't understand why they became so flummoxed didn't mean he was too young. Curious more than ever now, he tried to peer up at the taller boy and try and find out exactly what could make him go red like that. If it wasn't from embarrassment of missing trousers and was inappropriate...
He knew that some of the boys were a bit prudish and squeamish about the communal showers at first. Thinking he was onto something he wondered, "Being naked?"
@Darcy Culkin
He shook his head.
"No, but close enough."
Darcy really couldn't elaborate. He just couldn't.
@Asriel Denzel
"What's as close as being naked?" That was what stumped Asriel and it didn't seem like the other boy would tell him. Furrowing his brows he tried to come up with his own idea of it. "Your parents walking in?"
"Walking in on what..?"
They've seen him naked. He was born naked. That seemed like an odd conclusion to reach.
@Asriel Denzel
"Being naked." was the response. While he wasn't a shy boy when it came to his body since he'd been taken to public baths and such when he was even smaller, but he still liked his privacy. There was also the fact that his roommates had to explain the concept of mandatory wearing of pajamas to bed.
Shifting a little he shrugged. "Or hiding things your dad says you shouldn't have."
@Darcy Culkin
Darcy blinked.
"So, um, what kind of things?"
His red face grew nervous. How embarrassing!
@Asriel Denzel
Shrugging, Asriel hesitated to answer aloud. He was well aware that what he was doing was
wrong
but for him, it was the easiest way as well as a
physical
reminder of his experiences. They were his memories. "Just stuff," he hedged.
@Darcy Culkin
"That isn't very helpful..."
Oh, looks like they're getting closer to the entrance!
"I hope this doesn't cost money... I only have a few galleons on me."
@Asriel Denzel

---
Permissions in this forum:

You cannot reply to topics in this forum