Switch user:
---
current time
Dec. 2021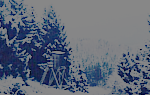 staff
Admin Xaria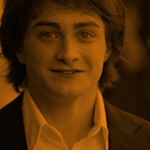 Admin Jules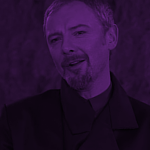 Admin Violet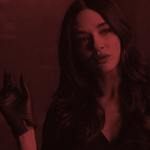 Moderator Topher
Who is online?
In total there are
3
users online :: 1 Registered, 0 Hidden and 2 Guests
Allison Sabitz
Most users ever online was
139
on Wed Jul 03, 2019 9:12 am
Credits
Site skin from Hitskin. Graphics by Xaria. The Harry Potter franchise belongs to J.K. Rowling. All original characters belong to the respective user that made them along with their posts. No copyright infringement intended.

Min-ji gave herself clearance to scrummage through all of the things in what was Hermione's office in hopes of getting any potential leads to exchange with others involved in the investigation; she was focused on the wrong person for so long, and it was only because she was directed to.

After finding a key to go through the desk drawers. she began opening them up one by one to sort through them.
Cassandra was frustrated. She had taken inserted herself into the investigation of Hermione's death, and basically became the default lead on it. With all the coordinating of the manhunts and wrangling of so many loose threads and misdirection, Cassandra had barely any time to do actual investigating. Finally having found some time in between everything else going on to check out Hermione's office for anything that might indicate a motive.
As she arrived at the door, Cassandra noticed that it had already been unlocked. Quickly pulling her wand out, Cassandra slipped into the room silently, only to let out a sigh of relief when she noticed it was Min-ji, "So, we both had the same idea of where to look. Thought you would be too busy following whatever target you were following at the festival to get involved with this. Those types of assignments don't disappear when tragedy happen."
@Baek Min-ji
"I've come to the conclusion that my assignment was a deflection, so I have it more on the backburner. I have to do something during the slower library hours,"
Min-ji responded as she pulled out a sentimental note Hugo had written his mother.
She read the note and tried to stay professional.
"I think we should return this to Ron."
@Cassandra Night
"That is always the most frustrating realization when that becomes apart. I don't like it when I get sent on wild goose chases," Cassandra stated as she started to dig through papers on Hermione's desk.
"I will happily allow the family to dig through stuff for sentimental objects once the investigation is complete, until then, it can all be evidence. We know who did it, now we need the why, and something in here might provided that, at least I hope," Cassandra commented, trying to dig find something that would fill in the gaps for her.
@Baek Min-ji
She looked over at Cassandra.
"Do you think they'll find out we're going through her stuff? They as in Snape. I am here under a false pretense after all""How much do we know of the suspect? If the suspect attended this school at the time of the killing, we might be able to get a warrant to investigate the common rooms."
@Cassandra Night
"Well, as I am here in an officially capacity, he knows and can't do anything to stop me. I'll vouch for you if need be," Cassandra comments, taking a small moment to relish the power that her position running this investigation has granted her.
"He did, and that is in the works, as well as many other wheels. I will have to get you read in on what's really going on, but this is not the time or place to go through such sensitive information," Cassandra stated as she continued to shift through piles that seemed to have nothing of use.
@Baek Min-ji
"Good to know,"
she responded with a much reassured smile.
Min-ji nodded.
"I see. I must pay a visit to the Ministry one day to get the full gist."
She frowned when all she could find are various benign planners and mementos that don't add to the investigation. This seemed pretty useless.
@Cassandra Night
"We're Unspeakables, we have each other's back, for the most part," Cassandra joked.
"Yes, you really must. I would like to get that set up before the end of the day, as I would prefer you get read in sooner rather than later, especially as you are at Hogwarts much more often than I am these days," Cassandra commented.
Opening one of the locked cupboards in the room, Cassandra let out a low whistle, "Now here might be something." Pulling out the stack of papers and setting them on the desk, Cassandra started to shift through them, "Seems like the girl kept all of her death threats. There's a lot here, so there might be a clue, but there might also be nothing," Cassandra informed her associate.
@Baek Min-ji
Min-ji walked over to see what her colleague had discovered.
"Doesn't Harrison have access to a bunch of records? We may have to ask him if he has anything on these death threats. Miss Granger doesn't seem the type to let them sit idly."
@Cassandra Night
Cassandra nodded at her associate's assertion. "There might be something in the records, but Hermione might also still be the type of person to do stuff on her own, rather than relying on the societal structures around her. Those structures caused her a lot of pain when she was young, at least according the the history books."
@Baek Min-ji
"Wasn't she also one to try and change the structure somehow? I believe this is definitely worth looking into. Let's summon a proper kit for evidence collection if you didn't have one already. I didn't bring mine as I didn't want my true intentions to be found."
@Cassandra Night
"Maybe, it won't hurt to check," Cassandra commented as she pulled out her evidence collection kit from the expanded pocket that she keeps it in, "I always keep mine on me, never know when you'll need it." Cassandra started in on the careful and tedious process of documenting the evidence.
@Baek Min-ji
As her colleague was documenting the evidence, Min-ji decided to shift through some of the binders she had previously overlooked in case of there being other potential worthy evidence.
Hm, how interesting. Hermione seemed to have brought some of her Ministry secrets with her.
"How many cases have there been of Ministry secrets being taken to other locations?"
@Cassandra Night
Cassandra turned and looked at what Min-ji had found, before thinking back to what she remember. "It was a lot more common back during the war, though a lot of those people didn't end up getting persecuted. Otherwise, a handful, mostly people who ended up getting charged with treason for trying to sell those secret to other magical countries," Cassandra recounted from memory. "So, what exactly did she take home with her?"
@Baek Min-ji
"Seems to mainly involve notes regarding the current administration. It even has some of her thoughts regarding them in the margins."
@Cassandra Night
"Well, if the current administration is involved, I guess that goes into the top secret evidence bags. Can't have any conflict of interest now can we," Cassandra commented, very interested to see what thoughts the woman had regarding the current administration, and if it might have anything to do with her murder.
@Baek Min-ji
She nodded in agreement.
"All I know about our current bosses is that they didn't have much prior political experience.""I just wonder why she took it to Hogwarts with her."
@Cassandra Night
"I am well aware of that," Cassandra comments, a slight hint of disdain slipping into her voice, "I hope they don't mess things up too much, I would hate to have to become a rouge operative."
"My guess, Hogwarts was the place she felt the safest, so it's the place where you hide the secrets," Cassandra stated, getting the last of the files into the for eyes only evidence containers.
"Any other places we need to look, or do you think we can head out to log all of this and get you read into the full situation?"Cassandra asks her associate.
@Baek Min-ji
"I think we've done all that we could in this office. I must hear the whole situation."
@Cassandra Night
"Then, let us go to someplace more secure," Cassandra commented.
@Baek Min-ji

---
Permissions in this forum:

You cannot reply to topics in this forum