Switch user:
---
current time
Dec. 2021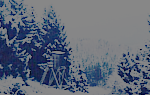 staff
Admin Xaria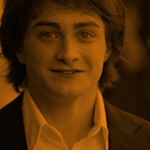 Admin Jules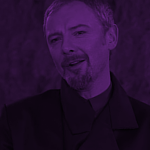 Admin Violet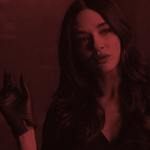 Moderator Topher
Who is online?
In total there are
7
users online :: 0 Registered, 0 Hidden and 7 Guests
None
Most users ever online was
139
on Wed Jul 03, 2019 9:12 am
Credits
Site skin from Hitskin. Graphics by Xaria. The Harry Potter franchise belongs to J.K. Rowling. All original characters belong to the respective user that made them along with their posts. No copyright infringement intended.

It had been a good week since Leonides and Sadie had faced expulsion from Hogwarts. Her pregnancy could no longer go without notice, and the two of them were forced to return home. Leo had tried to make contact with Sadie several times, but she didn't seem to be answering. He supposed she was having some issues with her family, and he knew there was talk of her leaving them altogether.
Then he'd overheard someone talking about a pregnant girl staying at the Leaky Cauldron. Leo felt it was too much of a coincidence for it
not
to be Sadie, as she'd mentioned it before. If it turned out to be her, Leo was ready to have a serious talk with her.
Leo had pretended to be a stayer at the inn himself, and sneaked into the hallway where the rooms were. Of course, he couldn't get into any of the rooms so he knocked on all of them. After having knocked at seventeen doors so far, he was beginning to grow impatient. Lucky number eighteen? He rapped on the door...
@Sadie Cavendish
It was safe to say Sadie couldn't have been more happier that she ended up being expelled. Pissed that Leo was too as she didn't feel like being there but now she had no choice. After the feast she was embarrassed, and it did not take long till she was expelled. Once she packed the girl immediately went to the Leaky Cauldron, because once the news broke. Her parents sent her a letter saying she had no place in their home.

Not bothering her one bit, Sadie had checked into the Cauldron. It was a good week of staying there. The girl had been trying to figure out plans for starting her Potion shop. She didn't want to go back to school, but she was definitely not feeling well. It had scared to see a bump growing, and it pissed her off because it was also Leo that she felt. Holding her stomach she sighed, as she looked outside the window.

Her desk had been a mess as she was trying to figure things out. She needed to work and thought of applying at Slugs and Jiggers. It would be perfect for her. And it was safe to say she was happy, but all she prayed for was that Leo didn't show up and want her moving in. She didn't need to stay with him. As far she was concerned he can stay far away from as possible. She didn't care and didn't need him.

A banging knock was heard on the door, and she groaned, "I thought I said no housekeeping!" she shouted as she went to door and opened it. When she saw who it was Sadie glared, "Get the fuck away from me, before I have someone escort you out. I don't want to see you." she said in disgust. Slamming the door shut and she said to herself.

"Fuck" the witch said as put her back against the door.
When Leo briefly saw her, he experienced an array of emotions. The first was annoyance that she was actually there, when he'd specifically told her not to do that. She wasn't thinking straight at all. The second was a brief feeling of joy. He hadn't seen her for just over a week, and although her face was stroppy and flushed from yelling at him; he admired her. She was such a ten.

But, he had the door slammed in his face.

Leo's brow bunched and he practically slammed his fist into the door.

"I can knock this fucking door down, you know!" Number sixteen came out of their room and glowered at the ruckus. They told Leo to be quiet, and reminded him to be courteous of residents. "Oh yeah?! Fuck you and all, buddy!" He moved as though to intimate the man, but he'd already shut his door.

"Well - I ain't gonna knock it down 'cause I don't wanna hurt ya... but I'll stay out here all fucking night if I have to! I'll slip howlers under the door. And dungbombs. You'll have to open up eventually, Sadie!"
Sadie just wanted to be left alone and seeing a Leo was not going to help that. Even though she has loved him. He still hurt her, and when he looked at the feast, embarrassed her. Now everyone in a way knew she was pregnant by Leonides, because of his looking.

He was lucky that she even considered letting him be apart of their child's life. The seventeen year old knew damn well he wasn't ready to be a father, and she wasn't ready to be a mother. But she didn't want to give up a child and it's was about time she grew up. Back against the door, Sadie cried in frustration. Hearing him make a fool of himself. She knew that she gas needed to let him in. But she couldn't and the girl wondered why did it have to be him.

The words threatening to knock the door down she got annoyed, "If you fucking try I won't be afraid to hex you." she shouted. Thank god that they still had their wands. "You're not going to hurt me or your child." she shouted back. Saying those words pissed her off, it all made her shudder that they had a child.

She could hear someone telling him to be quiet and the witch shook her head. "He's so goddamn annoying." she sighed. No wonder everyone hated him, he had no filter. Yet she loved him and all his flaws. But she couldn't go back and she knew he'd want her to stay with her. That was not happening.

No fucking way he was hurting her, and part of her wondered if maybe she should give him five minutes. Five minutes then he had to leave because she was perfectly fine. After he had said he'd bring howlers. Like hell he was, she got enough howlers in the last week. Taking a deep breath, she turned and opened the door.

Seeing him she glared at him, "Like hell you're giving me a howler. I received enough this week, and I'm only doing this because you're making a fool of yourself." she said in a serious tone, she really should of found someone else. Yet seeing him made her smile inside.

"You get five minutes, Belvedere! Better make it good," she said with a glare. He needed to give her a reason for letting him talk.

@"Leonides Belvedere"
He made a point of ignoring her. When the door was open, he prised his way through the threshold and into the interior. It was better than causing a ruckus outside: he didn't want the landlord trying to escort him out the building. The room was
okay
he supposed, but it wasn't the sort of board he expected for a pregnant girl.
"So I'm guessin' ya walked from ya family."
He made sure his tone suggested that he wasn't bothered about that. They were all a bunch of idiots anyway.
"Now ya here. Alone."
He hoped some of this would sink in.
"Stop tryna prove somethin'!"
He went at her again,
"Don't give me this 'I'm fine on my own' crap, you're fuckin' pregnant. With my kid!"
His eyes moved over her.
Damn
she looked good. He wanted to have her on the bed right then and there. She'd been denying him for a good while now: all this pent up frustration and he didn't know
what
he'd do before losing his bloody mind.
"I might be a complete dick sometimes, alright? But my family ain't. I know I bitch about them a lot, but they can fuckin' support you. Just give up this dumb shit about provin' yourself or whatever, and come back to my parents'.""And... y'know--"
He looked incredibly uncomfortable and shifted, annoyed, on the spot.
"I love you, yeah?"
@Sadie Cavendish

---
Permissions in this forum:

You cannot reply to topics in this forum