Switch user:
---
current time
Dec. 2021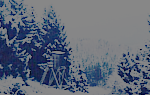 staff
Admin Xaria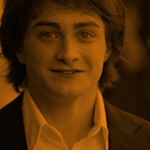 Admin Jules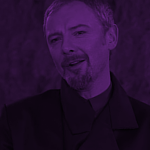 Admin Violet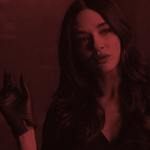 Moderator Topher
Who is online?
In total there are
5
users online :: 0 Registered, 0 Hidden and 5 Guests
None
Most users ever online was
139
on Wed Jul 03, 2019 9:12 am
Credits
Site skin from Hitskin. Graphics by Xaria. The Harry Potter franchise belongs to J.K. Rowling. All original characters belong to the respective user that made them along with their posts. No copyright infringement intended.

Rose had climbed up to Astronomy Tower and was now sitting there in the dark. She was looking out of the big window there to distance. She had just felt like she needed to be alone. She wasn't sure what to feel or say people around her anymore. She had most of the time try to stay strong there but even if she missed her mother too very much. Without her realising there were even some tears rolling down from her cheeks.
Lakelyn sometimes liked to go up into the astronomy tower just to sit there and look out at the stars. Of course, that was what it was meant for but there were only classes on certain nights and she much preferred to be there when there was no class taking place, on nights like tonight.

As she made it to the top of the stairs on this very night, she realized that she wasn't alone as she usually was when she came up here. She didn't actually know the girl who was there, but she knew of her. One of the Granger-Weasley children. With the things that had just happened, she wasn't surprised to see the girl's shoulders shaking as if she were crying. Her heart truly went out to the younger girl. "Hey, ummm, are you alright?" She said softly, worriedly. She knew it was a dumb question since the girl obviously wasn't alright... But what else could she say at a moment like this? She couldn't just walk away as if she hadn't even seen her here.
Rose was crying there quietly and was just trying to stop but it wasn't easy. The girl was just kept looking at the distance. She had just recently lost her mother and it was something she still couldn't believe.
The girl heard voice of some girl she didn't know which made her look away from the distance towards her. "No. That's a very dumb question. Who would be alright after her mother just died recently?" She didn't mean to mean or anything but she did snap lately easily. She wasn't usually like this but lately, she didn't really act like herself.
@Lakelyn Munroe
Lakelyn had realized how dumb of a question it was as soon as she had asked it, but by that point she couldn't really take it back. She had already posed the question, now she just had to wait for the answer. She had the good grace to look a bit sheepish when the other girl called her out on the dumb question.
"It was a pretty dumb question, wasn't it?"
She said with a little frown as she bit at her lower lip slightly, unsure what to say.
"I'm sorry about your mom... For what it's worth."
She knew that the other girl was probably hearing all sorts of people saying how sorry they were but Lakelyn was just trying to be there even if the fact that she didn't really know the girl made it difficult. She just hated to see people upset.
@Rose Granger-Weasley
Rose looked at the girl and just rolled her eyes there now. She didn't know the girl well enough to judge her anything. So figured maybe it's better to let all this go and not get pissed at her. There wasn't any point really. She took a deep breath instead. "It was," she said simply. "Oh, and thanks," she mumbled there. Sorry about the loss is something she has heard so many times lately, so it has been getting bit annoying and old. "Well let's not talk about that, please. It's just something people always say. I'm sorry, whenever they talk with me," she added with a sigh. She didn't another person remind her that her mother wasn't here anymore.

@"Lakleyn Munroe"
"You're right..."
It was something that everyone would be saying to her. And whether Lakelyn actually meant it or not didn't really matter. Even if she was being genuine. She just wasn't used to dealing with such grief, all she knew was that she hated to see so many in the school fall into such slumps. She understood it but she still felt bad for them. If only she could actually do something to help rather than just making a fool of herself. She wasn't sure what else to say at this point, maybe she should just leave the girl in peace? She wasn't sure...
"If you want to be alone, I can go. I didn't mean to impose."
In honesty, she had just hoped to give her a friendly face, maybe a little company. It didn't seem to be going over well anyway.
@Rose Granger-Weasley
Rose looked at the girl and smiled. She didn't really mind her company since it was actually better than be alone, even if she had wanted to be alone earlier but now. "Well, you can stay if you want. Don't really mind it," she said with a weak smile. She wasn't really still back to being happy and everything. "What did bring you up to here anyway?" she had to ask. The curiosity side was still there for her. Also, she just tried to changes the subject away from her mother.
@Lakelyn Munroe
Lakelyn wasn't expecting the other girl to give her the okay to stay, especially after she had just made a huge fool out of herself. But when she said that she didn't mind, Lakelyn smiled a bit. Then came the question of why she was up here anyway. "I like to come up here to just look out at the stars sometimes... or I come up here to draw where it's quiet." Lakelyn didn't usually let anyone see her drawings, even if they were quite good, she just wasn't confident enough in them to actually let people see them, so coming up here when it was usually empty tended to be perfect. Not that she minded that she had run into someone else tonight.
Rose wasn't someone who sent people away just because they said something stupid or made fool of themselves. She had never been a person who judges by their first words they say to her. She knows there is more in the people than they might say or do at first. "Oh, I see. It's yeah usually quiet and empty here. That is the reason why I'm here too since I needed some peace away from everything. Oh, drawing that's a good hobby. I wish I could draw well," she said with a small smile there now. She had never been good at drawing but she was good at other things for sure. She was good at remembering things around her.
@Lakelyn Munroe
Lakelyn was glad that the other girl seemed to be willing to give her another chance even after she had been so dumb when she had first shown up there. She nodded at her next statement.
"And the stars are beautiful up here too."
She said as she looked out of one of the big windows. That was what this tower was for, looking at the stars. And Lakelyn did rather enjoy it, even if she wasn't all that great at astronomy class. There was just too much to remember for her.
"I've been drawing since I was little, not sure I would say I can actually draw well... But I have fun doing it."
In honesty, Lakelyn was just always a little bit insecure about things like that, even if she was quite good.
@Rose Granger-Weasley
Rose was a nice and friendly girl and she always tried to give people a second chance, even when people at times didn't deserve it. "They are yes. Very beautiful," she had agreed with the girl now there awhile she looked out of the window too. Rose was quite good in Astronomy, it wasn't really one of her best classes for sure. "Oh, that's nice. You don't have to show me. You can just still draw and talk with me same time? Not everyone wants to share everything," she said with a small smile now. Even Rose was sometimes insecure about this.
@Lakelyn Munroe
Lakelyn always tried to be the type who could be friends with anyone, she just hadn't dealt so much with grief and the likes, so she hadn't really known how to react to such things. Now, she was on more familiar ground and felt much more comfortable.
"I can never remember their names, but I do like looking at them."
Hence why she wasn't the best in astronomy. She nodded then and sat on the ledge on the inside of the window. She took out her sketch book and pencils her grandparents had sent her for her birthday.
"That works for me."
She smiled.
"I did get to draw a decent picture of the unicorns in COMC class the other day. I think they are my absolute favorite creatures."
@Rose Granger-Weasley
Rose knew that people said always sorry and tried to be there for her. Even if she was already sick of hearing those sorry words. She would rather talk about other things by now. She tried to be friendly towards everyone. "I do remember some but not all," she had to admit there now. She couldn't always remember everything too. She smiled when the other girl sat down and began to draw there now. It was nice to have some company actually. "Oh, unicorns are pretty creatures yes. I do like them too and yes they are one of my favourite ones too," she said with a small smile.
@Lakelyn Munroe
Lakelyn honestly thought it was impossible to remember all of the names. There were so many of them!
"I don't think anyone could really remember all of them."
She said with a little shrug. Sure, there was probably someone somewhere who knew far more of them than anyone else but she couldn't even imagine it herself. She drew as she sat there talking to the other girl.
"I wonder if they'll have foals in the spring?"
She mused, the idea one that brought a smile to her face.
"I would love to draw one of them."
@Rose Granger-Weasley

---
Permissions in this forum:

You cannot reply to topics in this forum